Not long after finishing first year at college, a family friend got in touch with information about a commission to work with internationally renowned artist and poet Alec Finlay on his latest project named 'Day of Access'. Alec was looking for a young photographer to document a trial run of the project to be displayed in the Travelling Gallery bus, which exhibits contemporary art around Scotland. This involved accompanying disabled and chronically ill people ascending a hill in 4x4s to enjoy views otherwise inaccessible to them. I felt this suited me perfectly, as I'd been photographing landscapes since I first picked up a camera and documentary was my latest obsession within photography. Having a project that was looking for a bit of both seemed like the perfect opportunity to show what I can do, so I applied. It was a real surprise reading through an email saying that both Claire from the Travelling Gallery and Alec were taken by my style and invited me to work with them! 
The Stirling Photography Festival were involved in appointing the photographer for the project. Janie, who runs the festival, got in touch to congratulate me and wanted to meet up for a chat. We went for a coffee and discussed my background story and getting the commission for Day of Access. It was proposed that I blog my experience and be involved in what would be the upcoming festival in August.  I didn't know how I could be of help or value but I agreed to go to the volunteer meeting to brainstorm ideas. As for the blog, I agreed but really didn't feel confident about it. I'm terrible at getting things into words especially when swearing is excluded. Being a mechanic means it is mandatory that every second word is "fuckin". I'm glad I agreed because it has provided an opportunity to level up my writing skills. 
I had been thinking about what I could bring to the table for the festival and realised that I'm most confident in landscape photography. I've had a lot of practice making landscapes using varied techniques and methods so I felt I could impart some of my experiences with others. So, at the volunteer meeting, I proposed that I could do a landscape workshop. They were happy for me to do so, which was exciting and scary at the same time! The thought of being in front of people talking gives me the fear but I felt I could overcome that as I had a good grasp of the subject. 
To help prepare for the Day of Access pilot, I went up Schiehallion with Nic the week before. I wanted to venture up the mountain that would serve as a key focal point on the actual day, which would take place just east of Schiehallion. We arrived early afternoon to be greeted by people soaked to the skin who had already been to the top and back. As we set off, the rain stopped and held off for the remainder of the day - we had some beautiful pockets of sunshine appearing now and again throughout the trek. I just wanted to reach the top, make some photos and head home to get on with the rest of my to-do list but after about an hour of walking, my mind had cleared and our pace slowed dramatically. We were just sauntering up the hill, stopping here and there whenever I spotted a photo opportunity. When we reached the top it was so still, there was no wind. It didn't feel right for being at such a high altitude, it was strange! There was both strong, warm sunshine and dark, stormy clouds at the same time which made for some awesome photos. Once we got back to the bottom, I had a taste of what the Day of Access is all about. I realised that time had dissolved. There was no tension due to thoughts of the past or the future, I was flooded with peace and calm. I believe this is "mindfulness". The only way I can describe it, is there was a sensation of nostalgia for the here and now, as if I was looking back to that moment from the future. This is difficult to attain, but taking some time to disconnect and wander up a hill has potential to drench you in it. To top the day off, we got a greasy chippy to recover and were back in the house near midnight, refreshed and ready to tackle life the next day! 
Here are some images I took that day.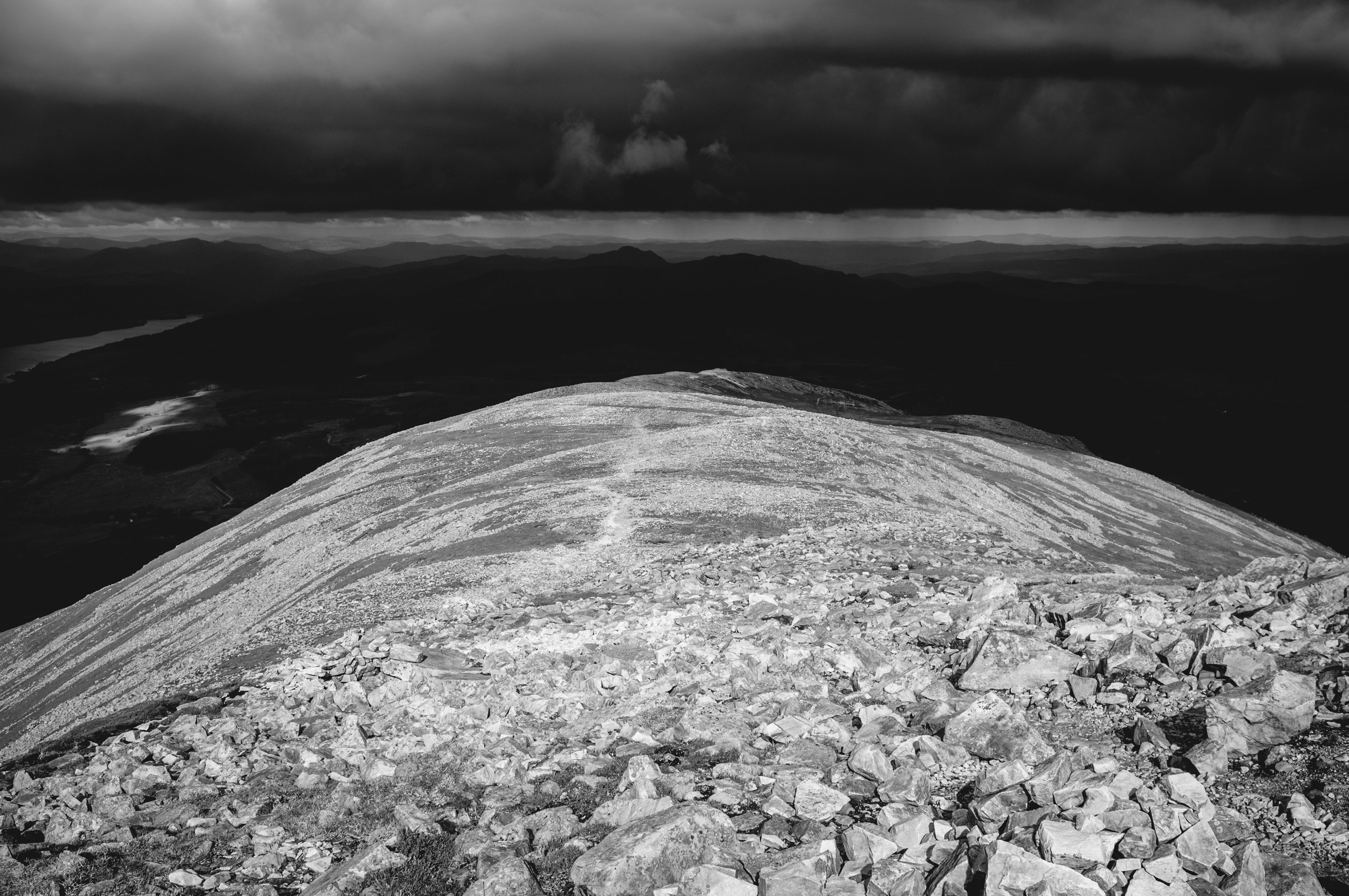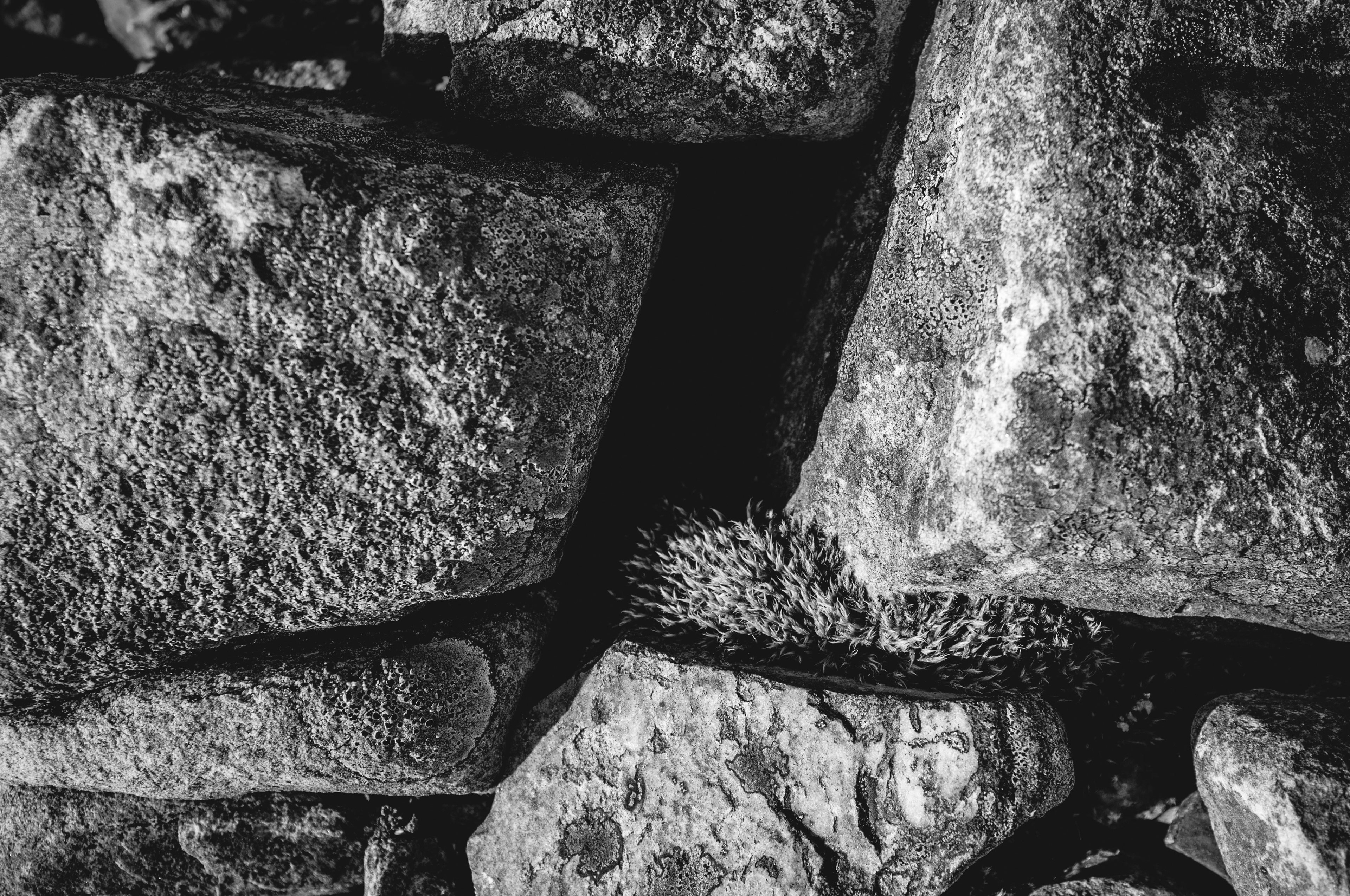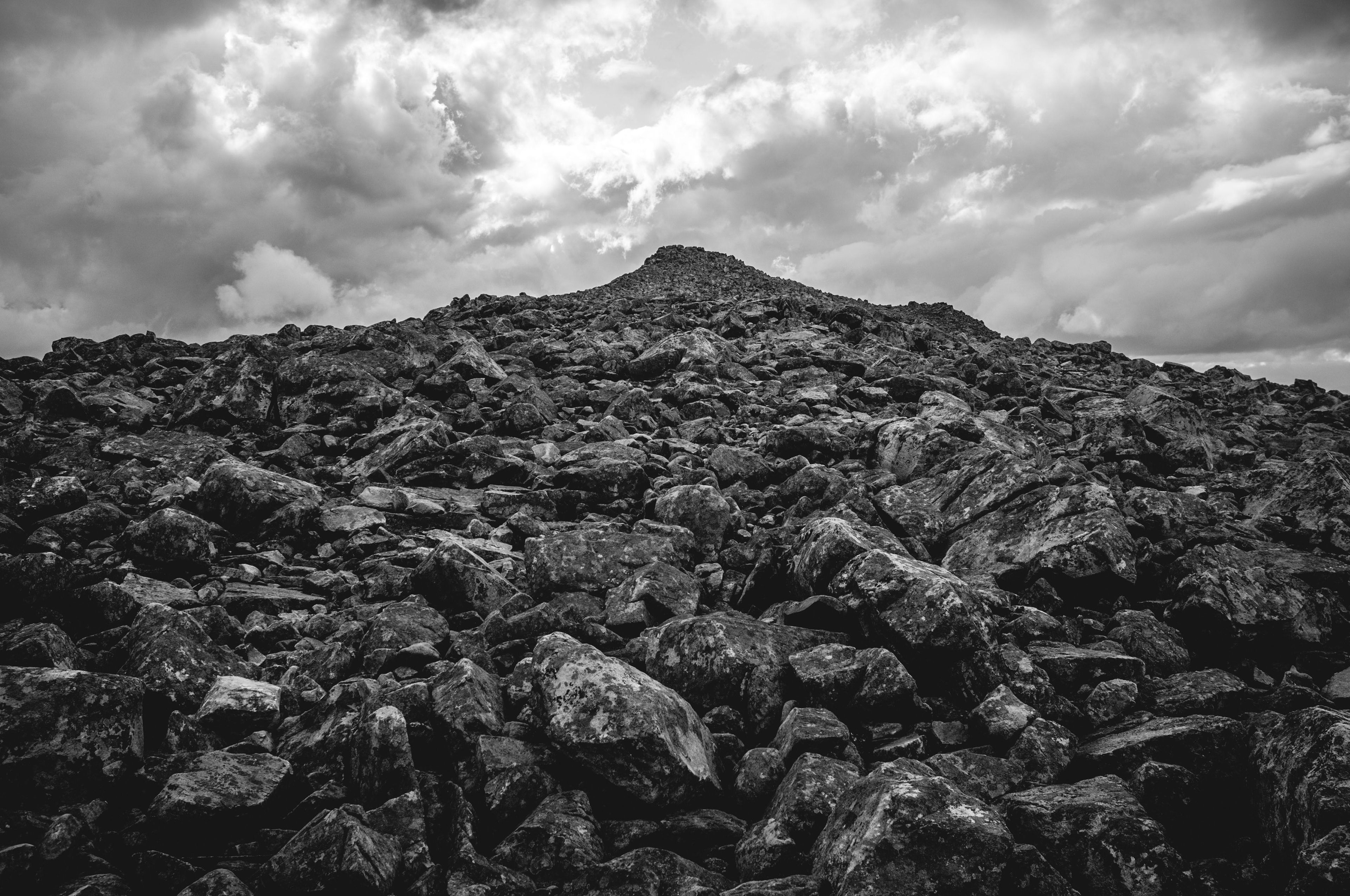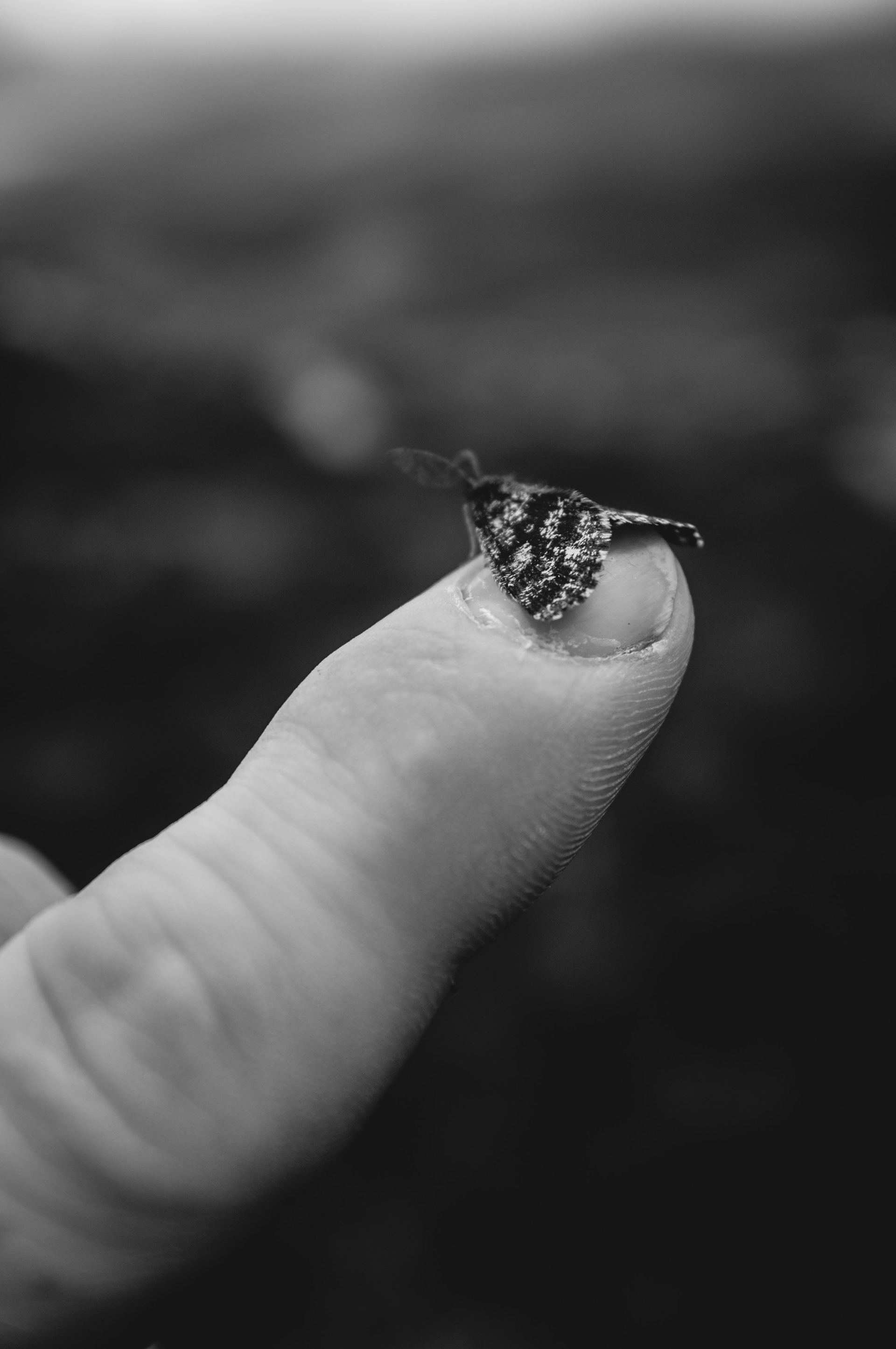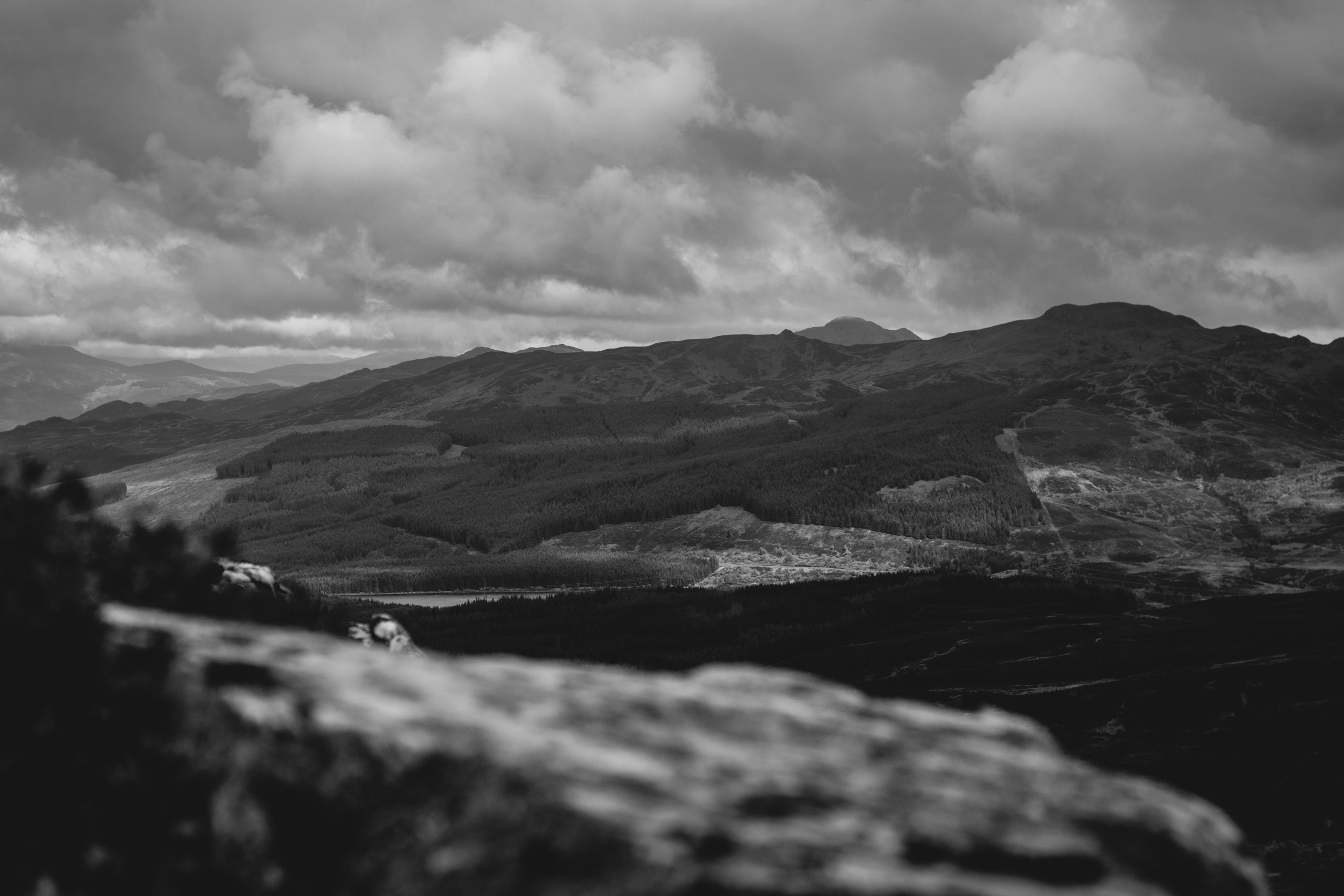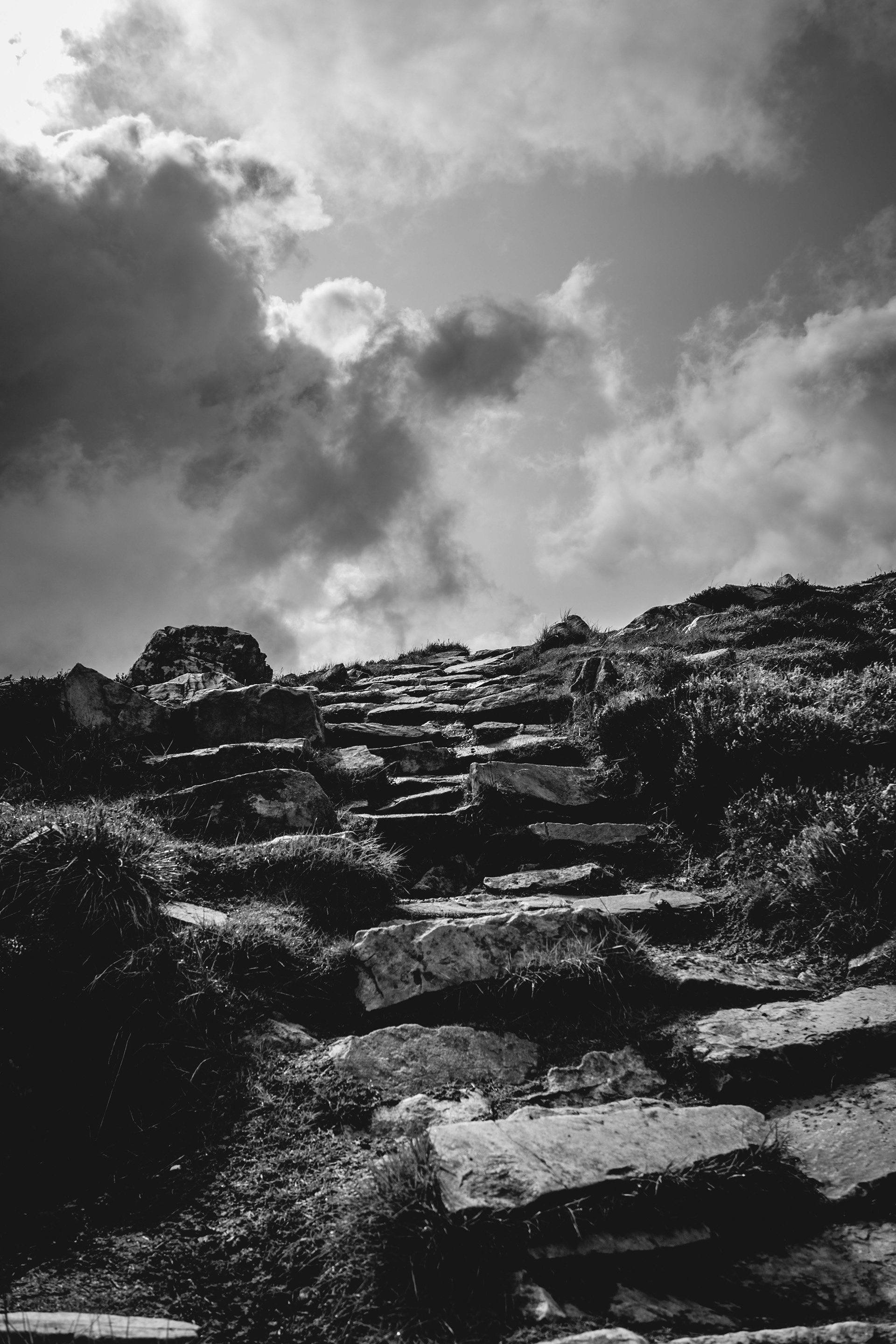 The Day of Access pilot was finally here and I made the journey up to Pitlochry in the lashing rain. I was weary that the weather would effect the results of my photos but similarly to the previous week, I arrived at the car park as it was starting to go off. This is where I met Alec for the first time - he closely matched the image in my mind that I had materialised from his voice on the phone. The group consisted of photographers, artists, people with constrained walking abilities and representatives from the Forestry Commission and the John Muir trust who maintain and own the land. We had a wee group discussion on how the day would play out and before long we set off trundling up a mine road on the hill Meall Tairneachan, which is situated just east of Schiehallion. We stopped multiple times along the way to take in the scenery which allowed me time to play with my camera. Alec read his Day of Access manifesto on one of these stops with Schiehallion as a backdrop which was a joy to witness! He had also researched and learned all the hill names including various points of interest, which was fascinating as it gave a view into the history of the land we were passing through.
It wasn't until we were a fair height up the hill that it hit me how much I take for granted my own health and well-being. Being side by side up a mountain with people who wouldn't be there if it wasn't for the project had a profound effect on me.
I realised I can go anywhere anytime, at the drop of a hat I can escape everything and disappear into the Ochils. My mind and body always benefits and I have access to that whenever I want.
I can't even imagine not being able to do so! 
In a break from snapping away, I briefly spoke to one of the participants Anne. She was telling me the story of how she had
requested
that her local land authority have an accessible gate fitted to a path near her home. The response she got was "what would a disabled person do up there?". My immediate thought was "well, what would anybody do up there?". It seems to me like the person replying needed re-wilding as much as anybody. There is immense power in changing your mental state when immersed in the wilderness or looking out across the vast landscapes of our wee country, regardless of physical abilities. Bringing that experience to the disabled or chronically ill is invaluable, especially when there is tracks and paths all over the country that could be utilised to do so.
I really wanted to showcase my skills as a photographer on this project. Alec had a few things he wanted shot but other than that he gave me free rein to do as I please. So as to not influence our interactions or how I took pictures on the day, I did no research into Alec or his work beforehand. Turns out he is a pretty big deal so I'm glad I didn't!
Here are some of the images from the pilot.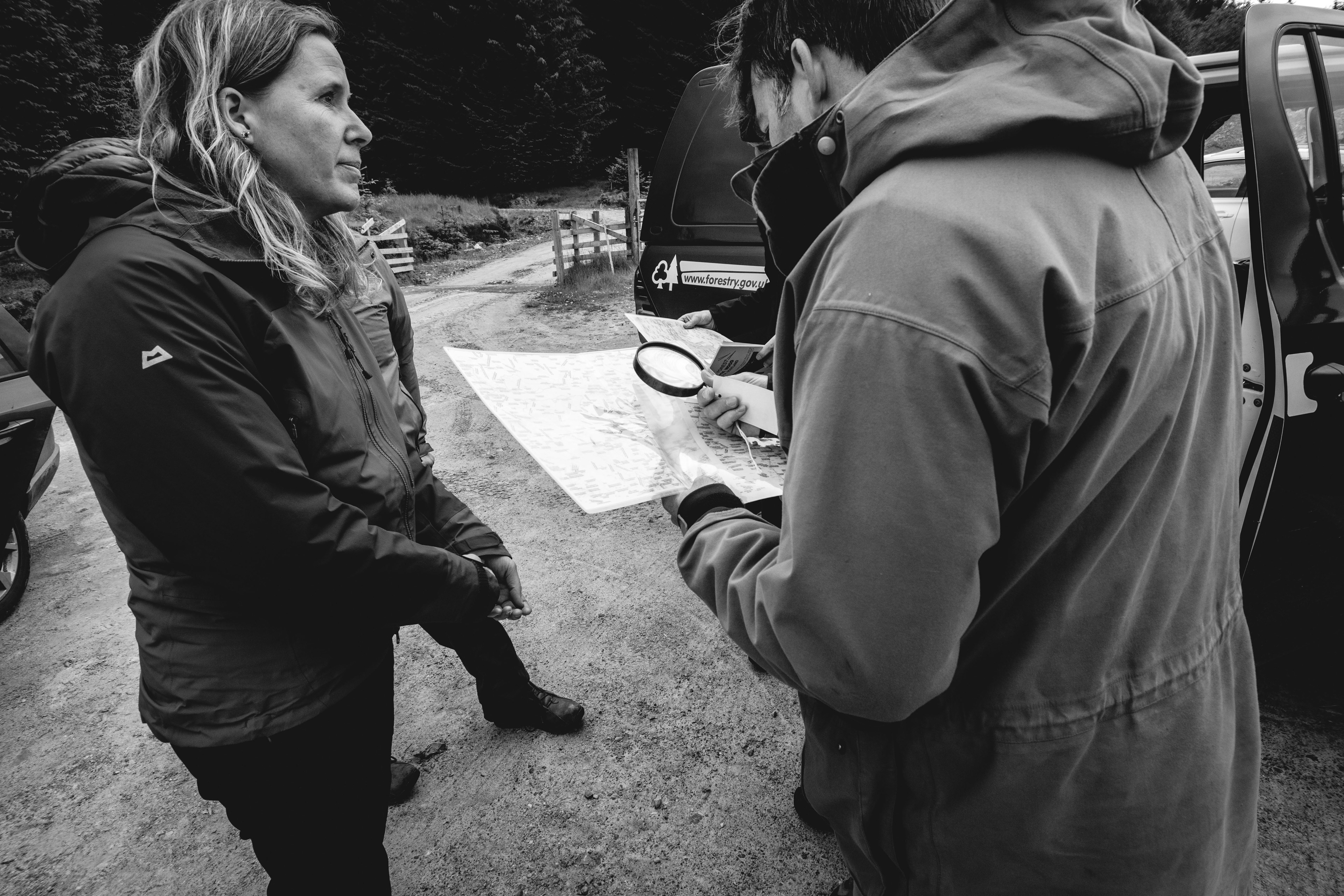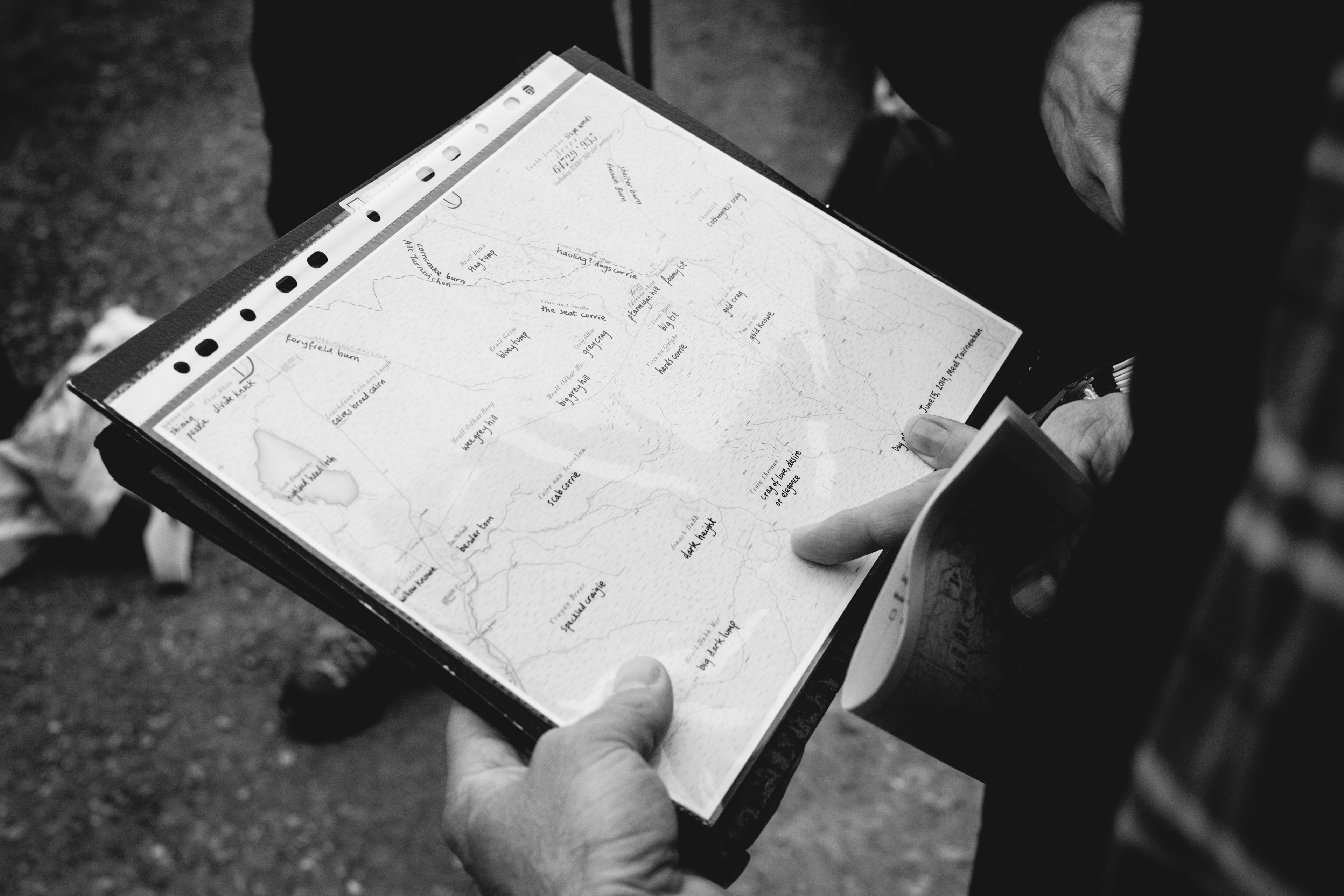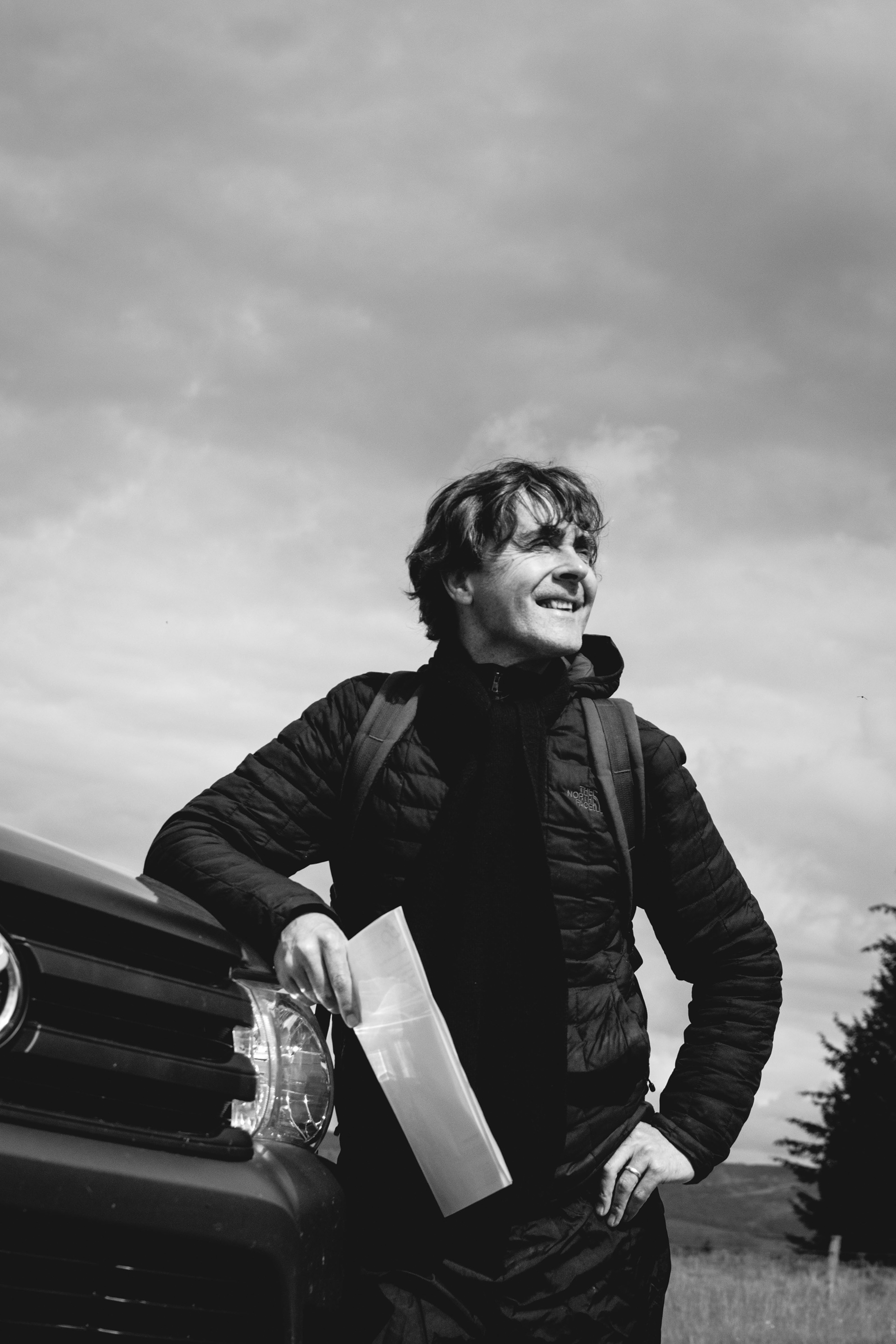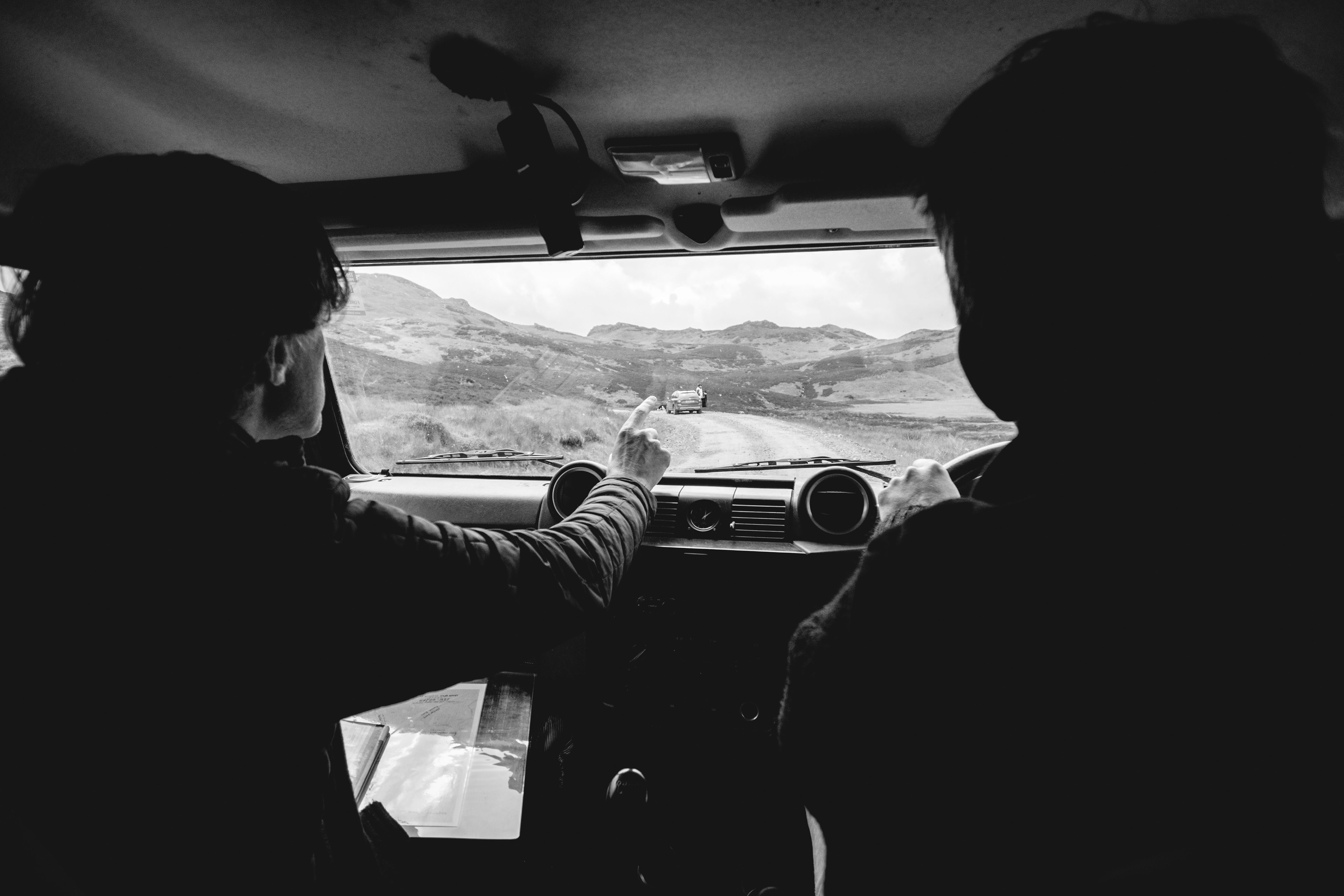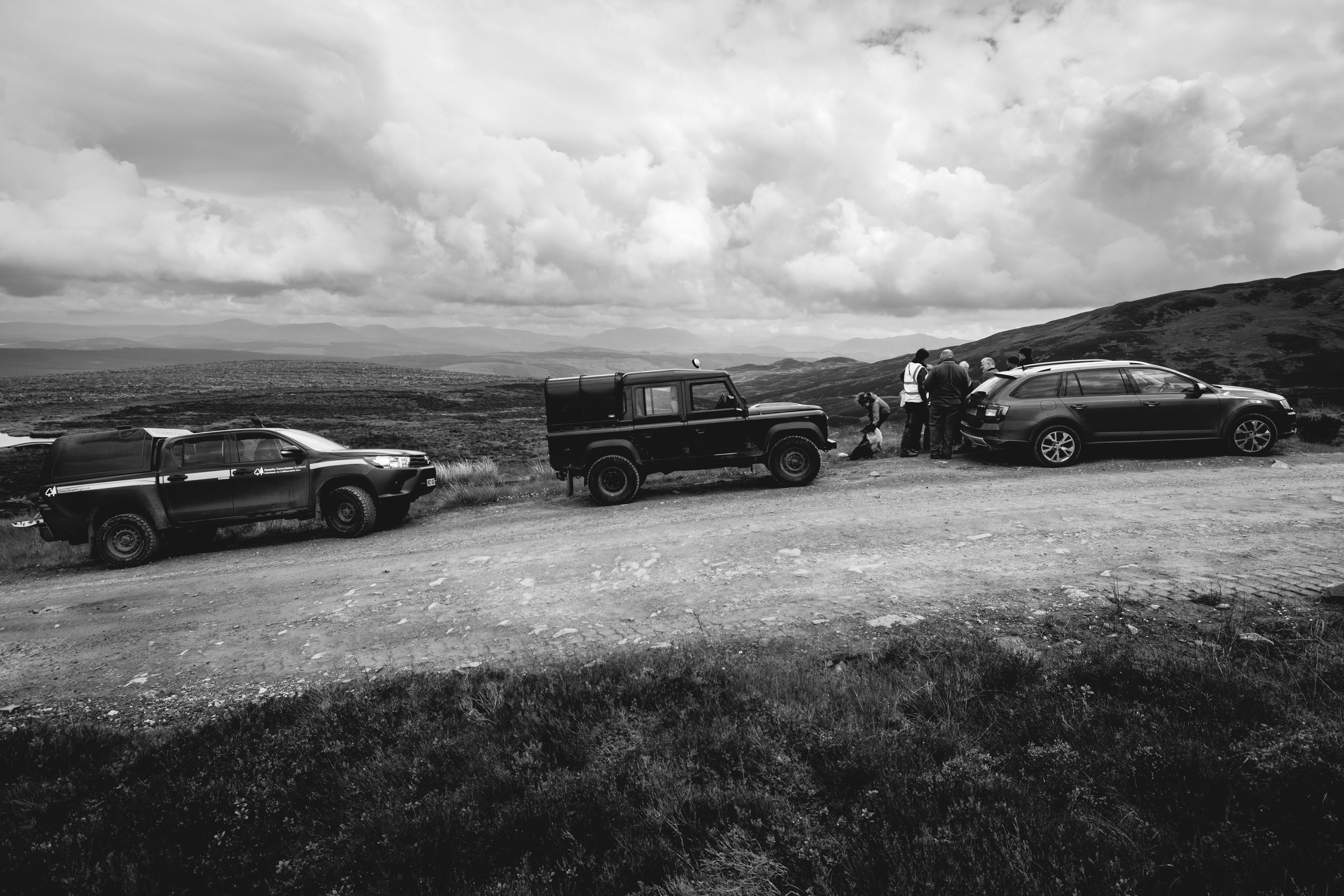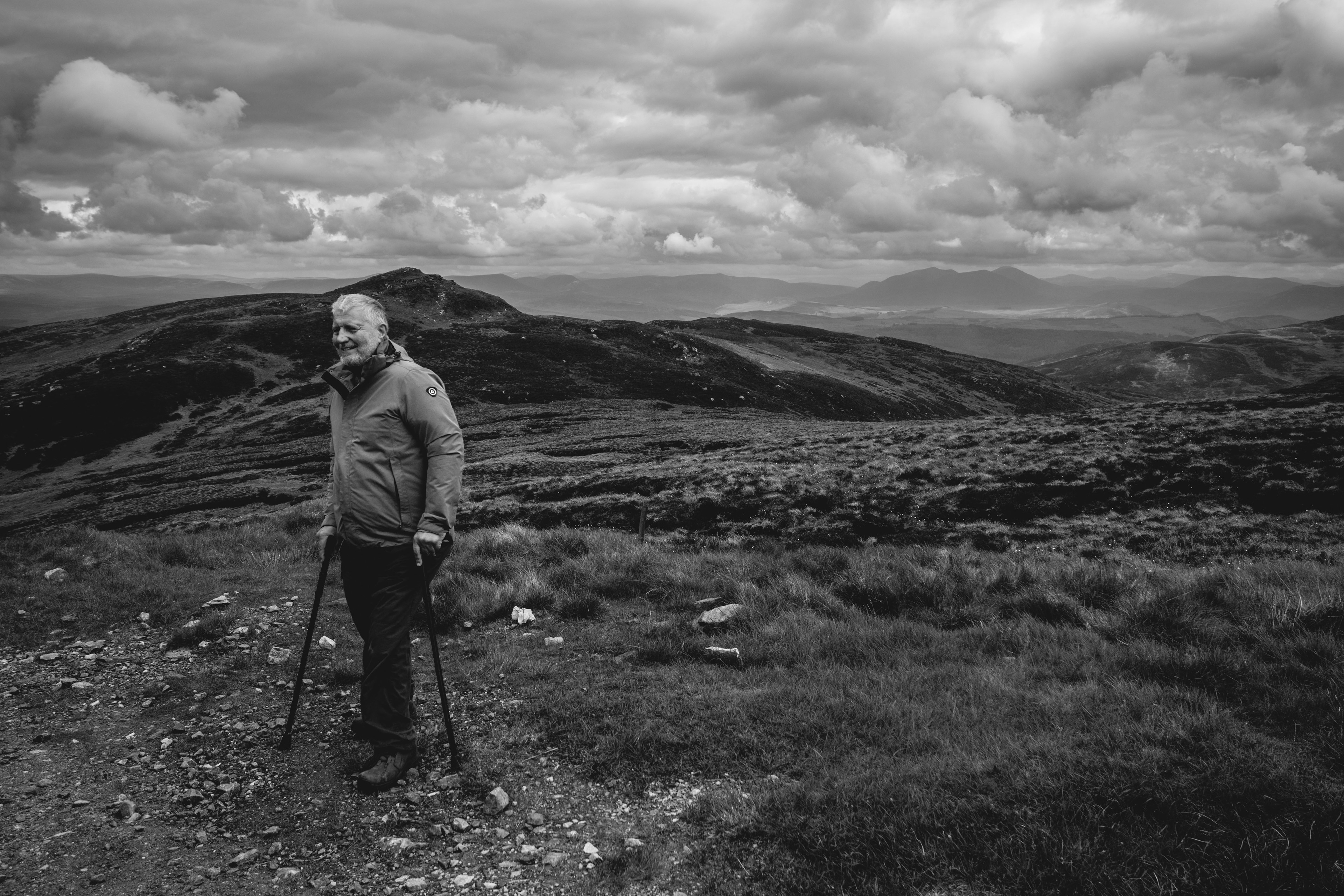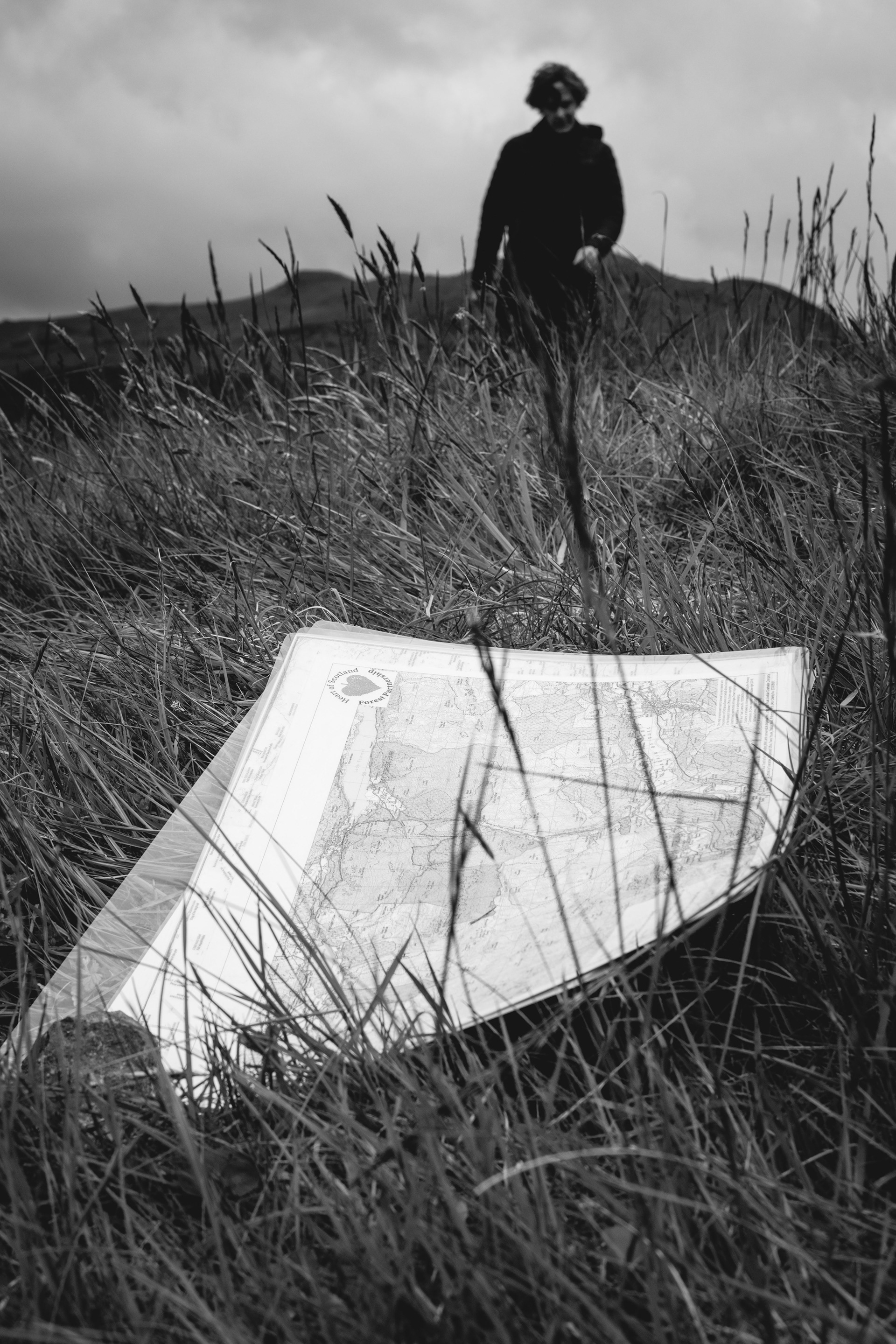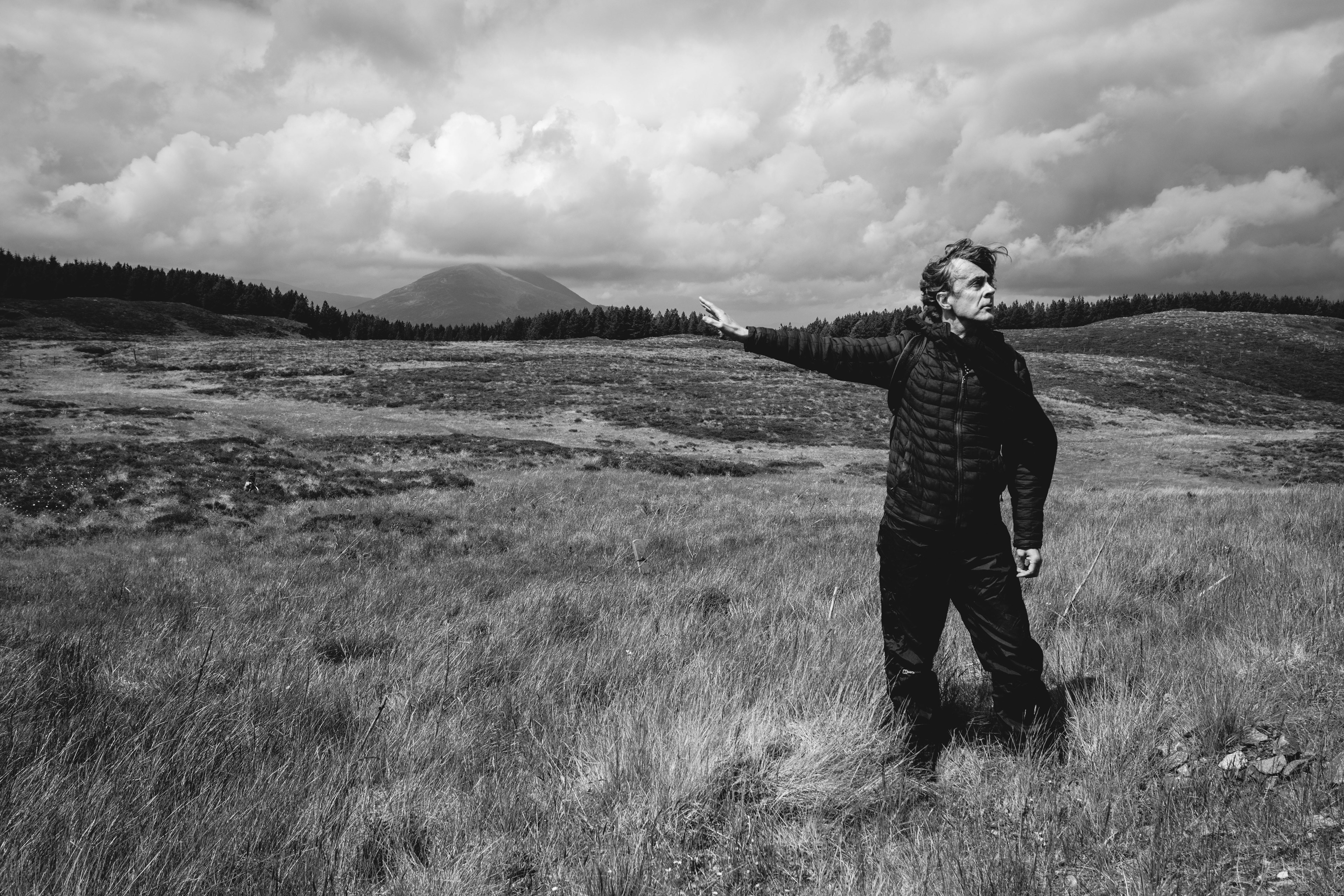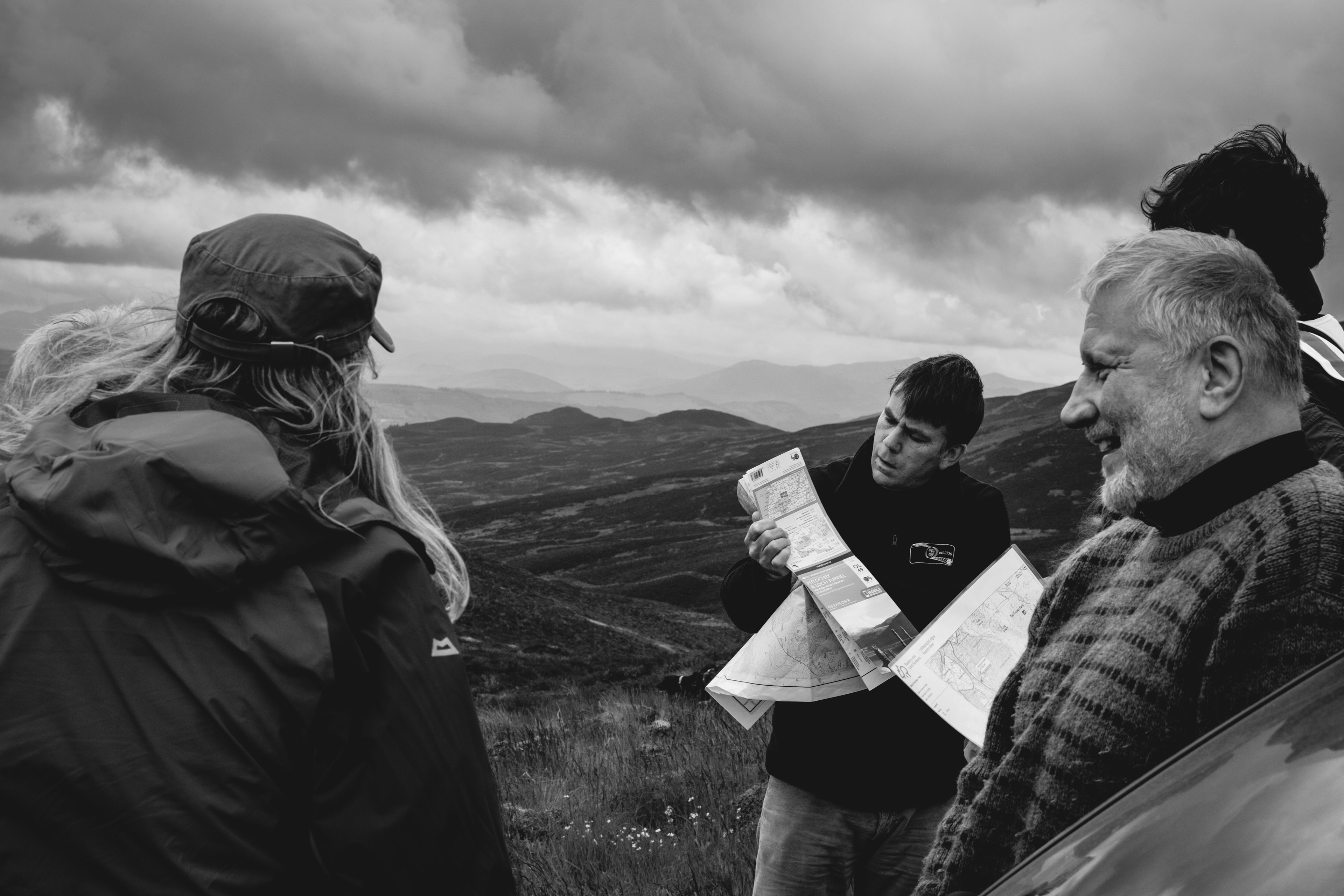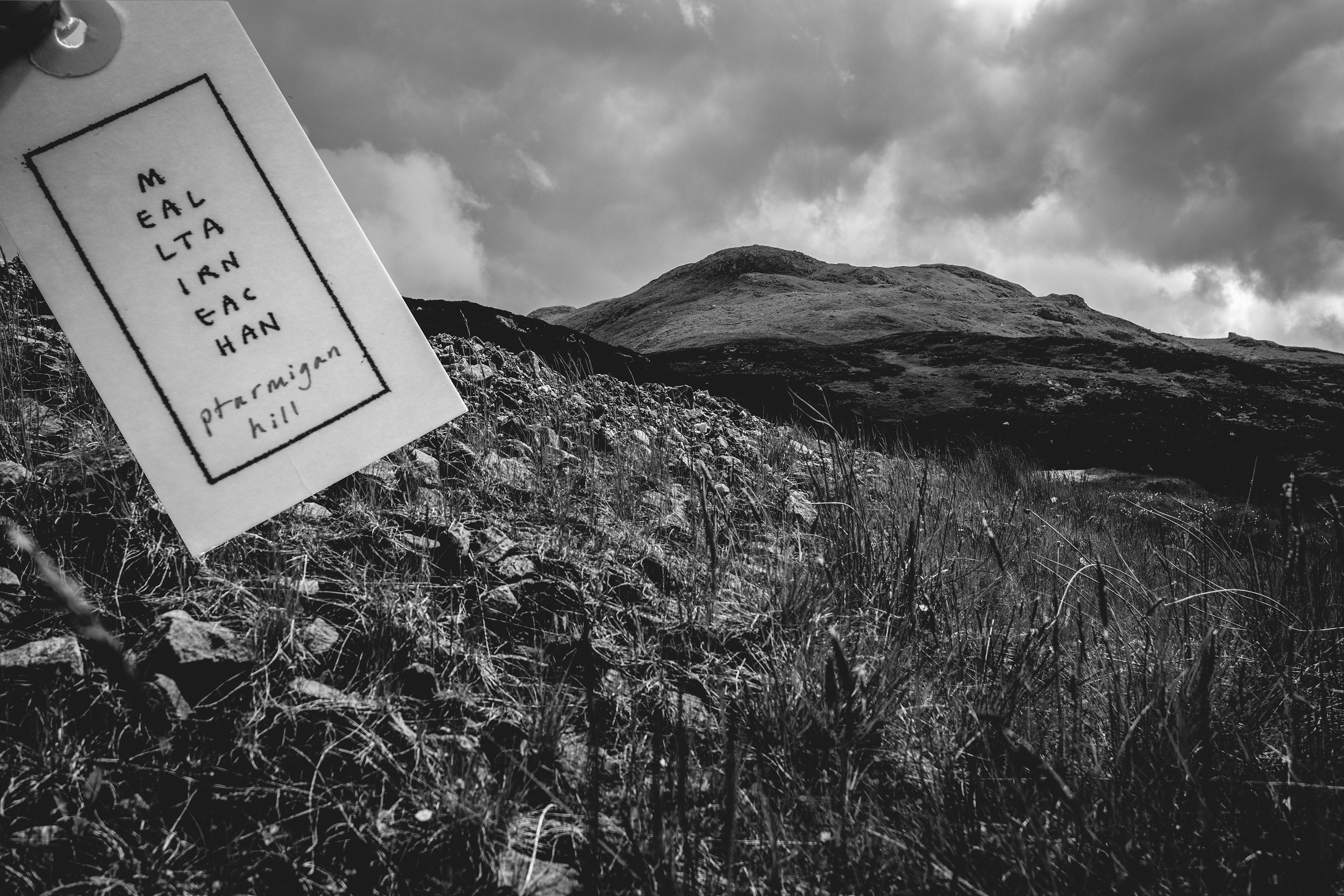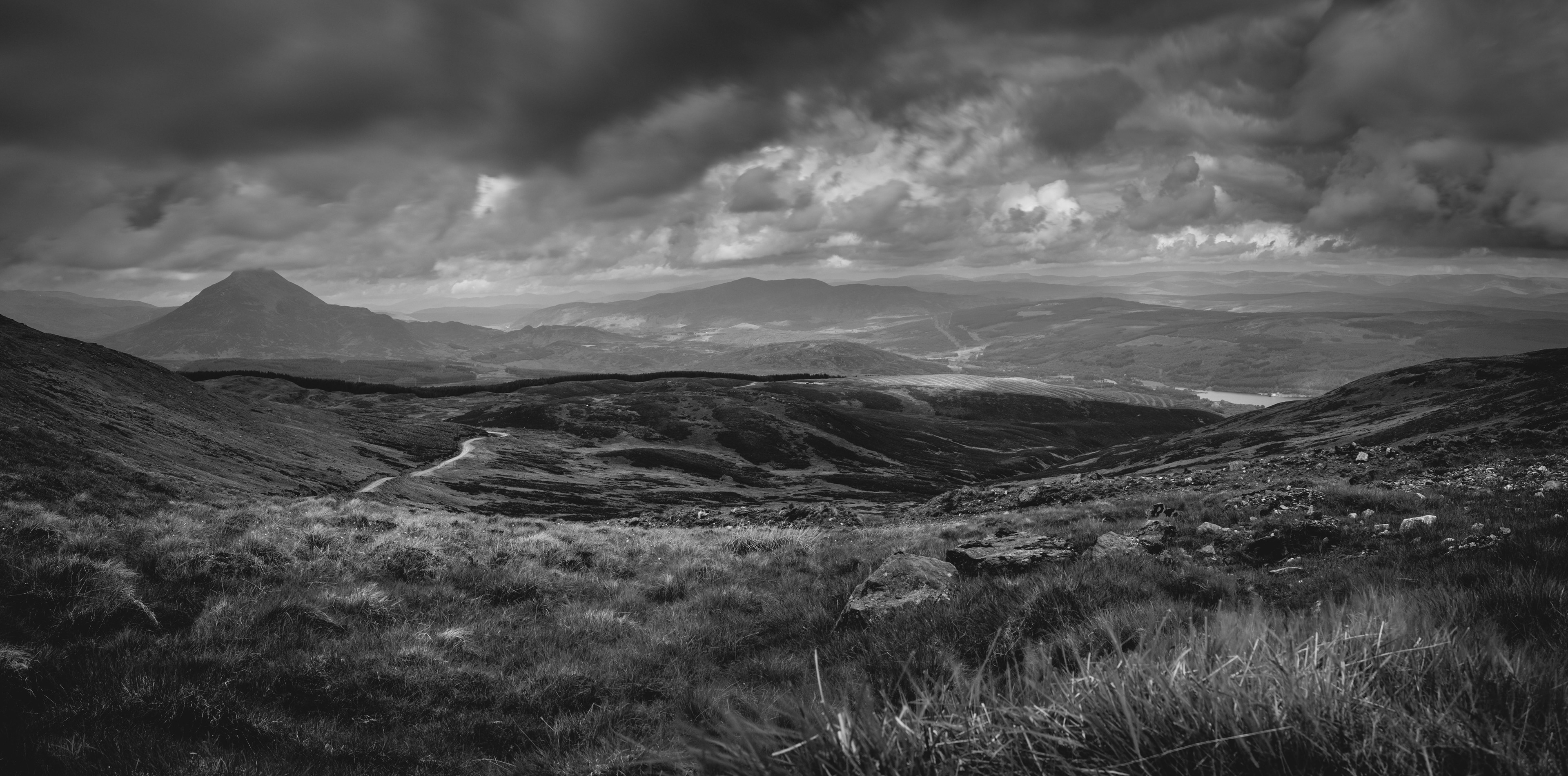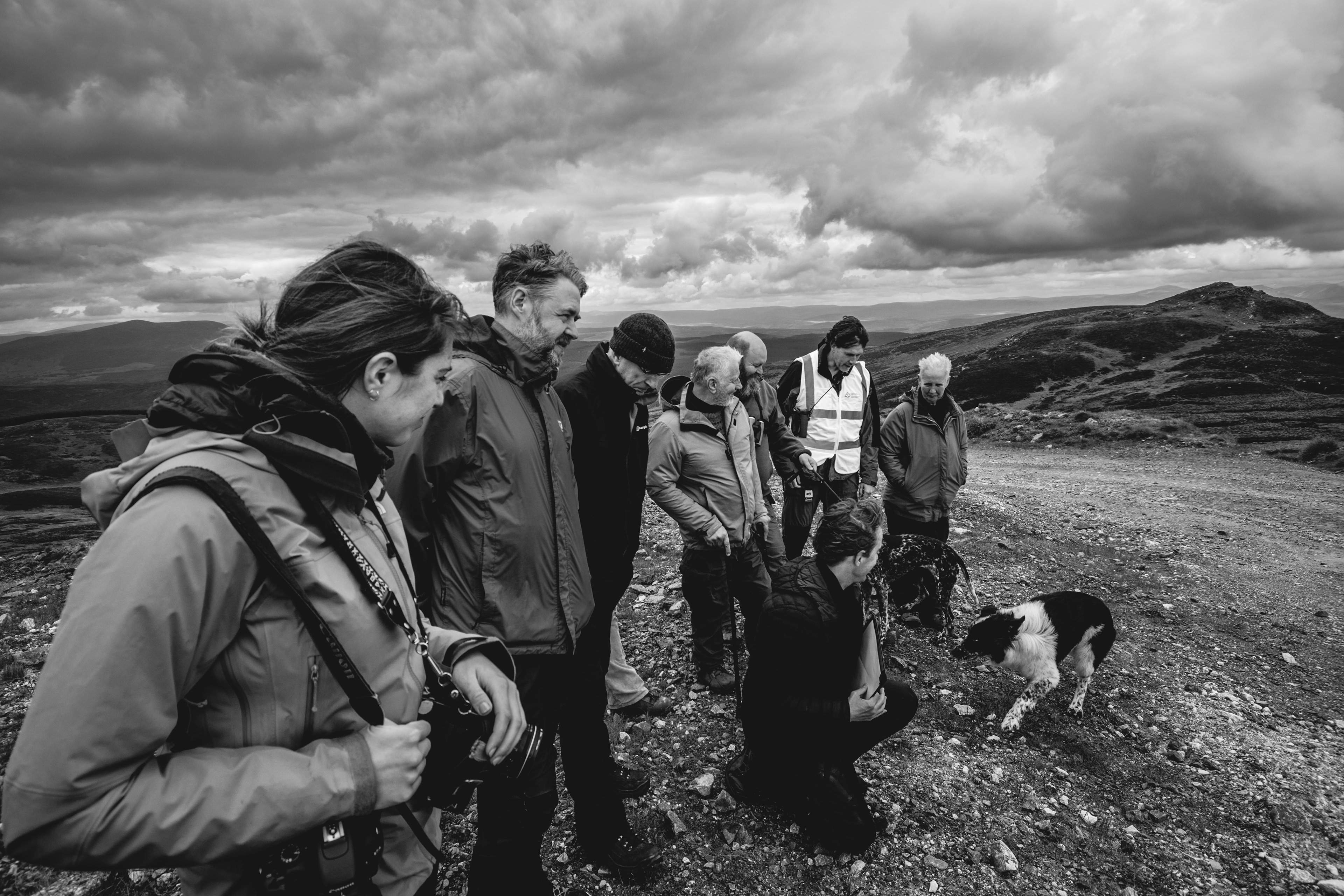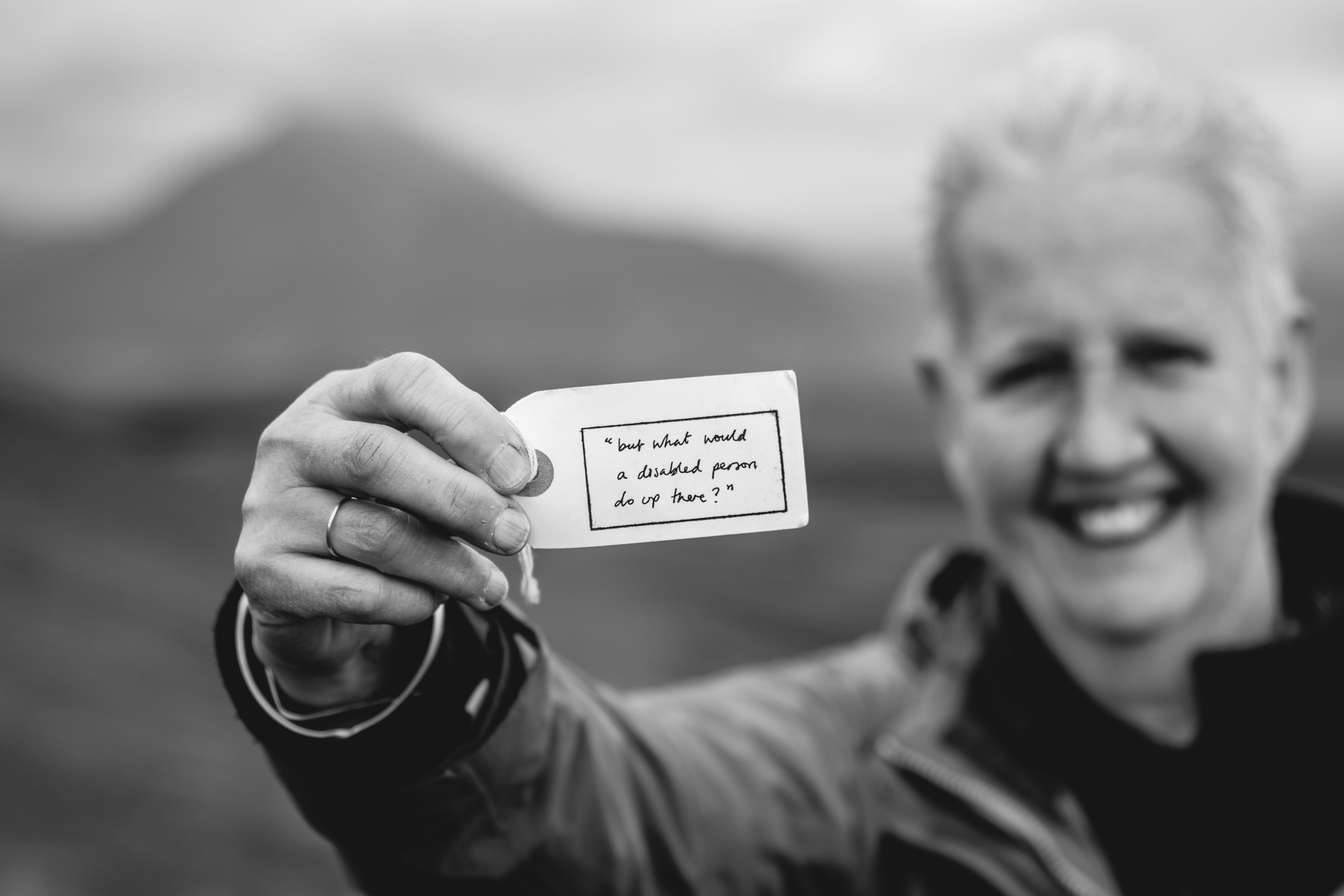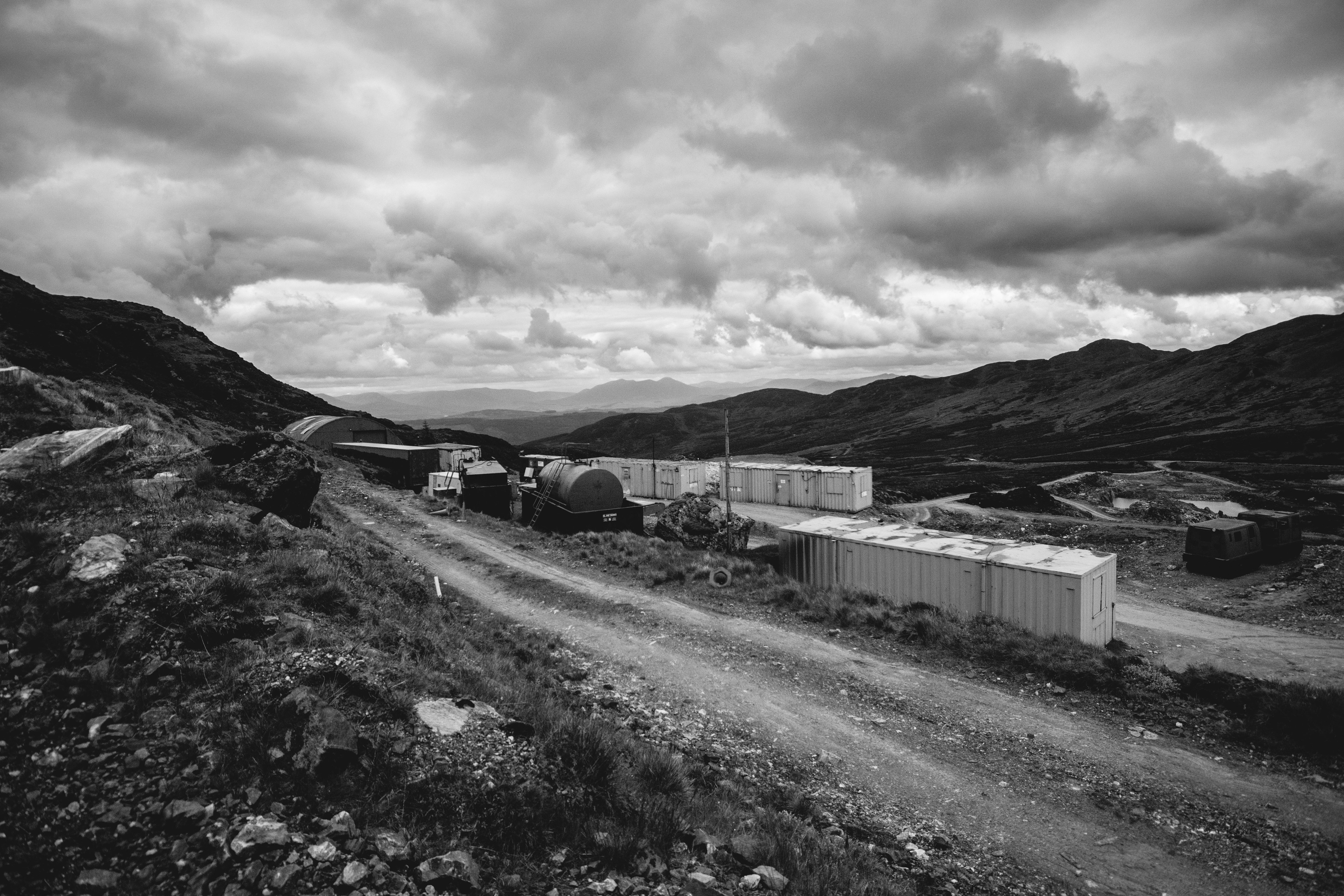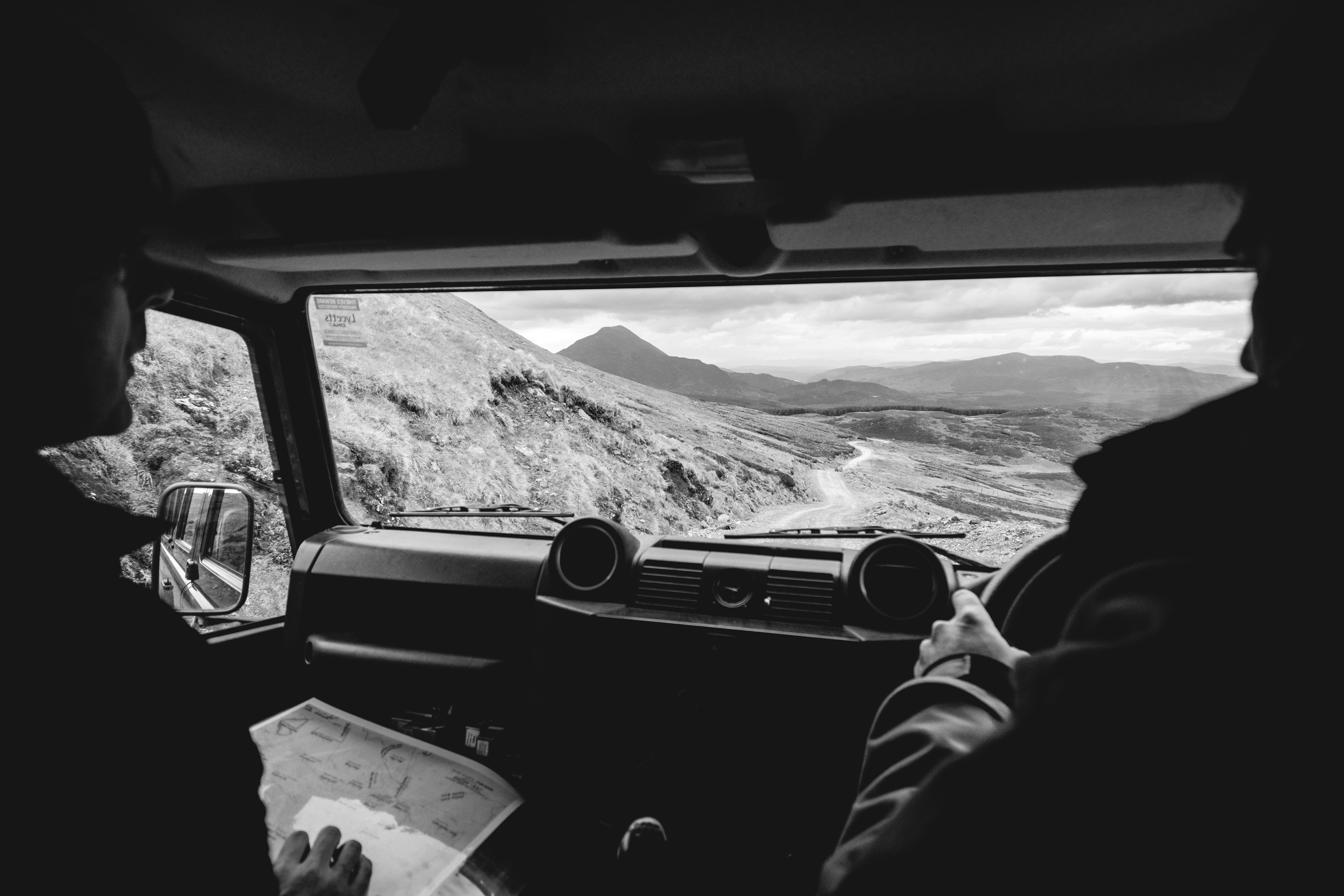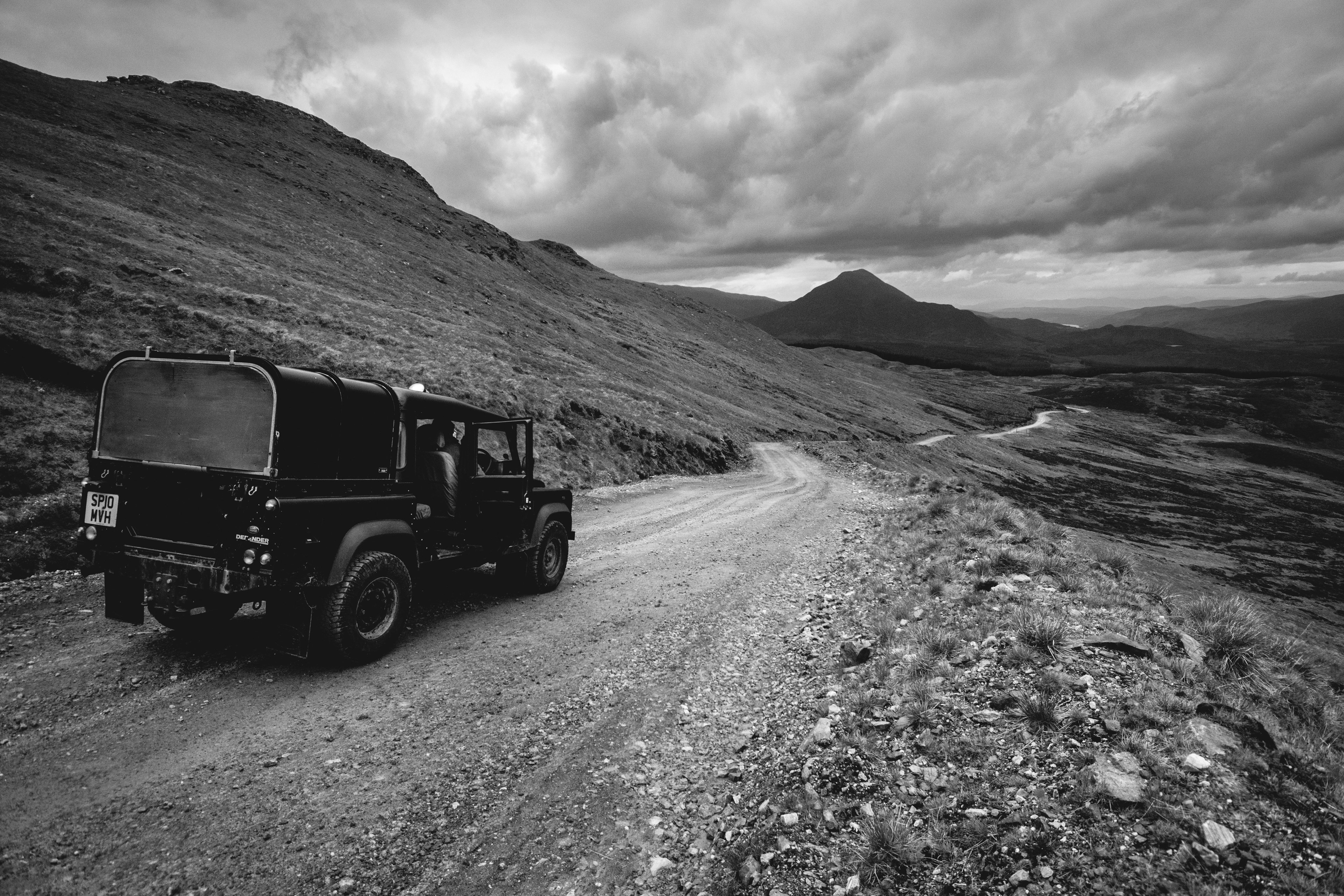 The Day of Access project encourages estates to open up their land allowing access to tracks that lead up hills or into wild places for people with disabilities or illness. It is my hope that the images I made on the day are effective in promoting this message. Some of my pictures are accompanying Alec's project on the Travelling Gallery bus which is now touring Scotland!
I loved that the bus came to my hometown in Alva for the day, it was great to see all of you that came down. I was surprised by how engaged people were, everyone was relating to different parts of the exhibit which shows the effectiveness of Alec's work!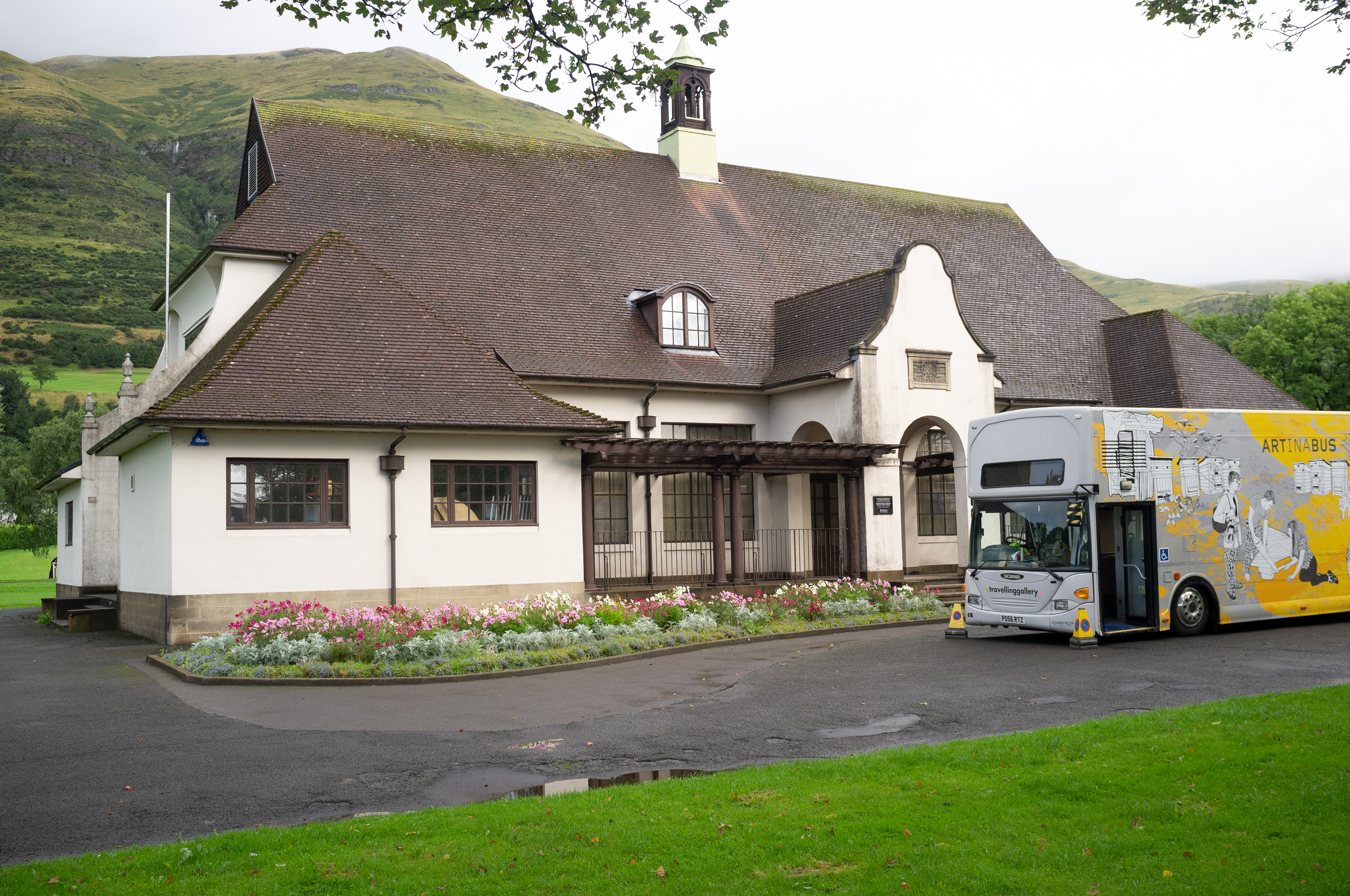 After all the excitement of the Day of Access work, I had to focus my attention on the Stirling Photography festival. Leading up to the landscape workshop, I was given plenty opportunity to practice talking in public. Janie gave me the opportunity to be on Stirling City Radio promoting the festival, which I made it through without havering, and I took a small informal talk as part of Stirling University's creative breakfast which was fun. Even though the talk was very informal and to a small group, the anticipation had my heart trying to escape my chest and my mind was starting to fly. I used Mumma McD's yoga belly breathing to relieve the anxiety and when it was time to start, my heart was still pelting but my mind was steady, which allowed me to relax and be myself. I shared and discussed some of the strongest images from my personal collection and that from the Day of Access. This was a super valuable experience as it gave me the confidence for the events that followed. 
A classmate at college made me aware of "zines". I'll definitely be utilising this for mini-projects in the future as it's a cheap, easy and creative way to make a little booklet displaying pictures. I made a small zine for the landscape workshop to accompany the information I was giving which was satisfying to create. The workshop was on a Sunday night at the King's Knots below the castle with the hope of catching a nice sunset. The weather treated us well and the sun was beaming through the clouds right up until I'd finished the last demonstration. This was a shame for the attendees because it was right in time for them to start making some shots of their own. I hope they took something from the workshop to utilise on their next outing! Rab Fyfe was there on hand to help out and took some great shots during the workshop.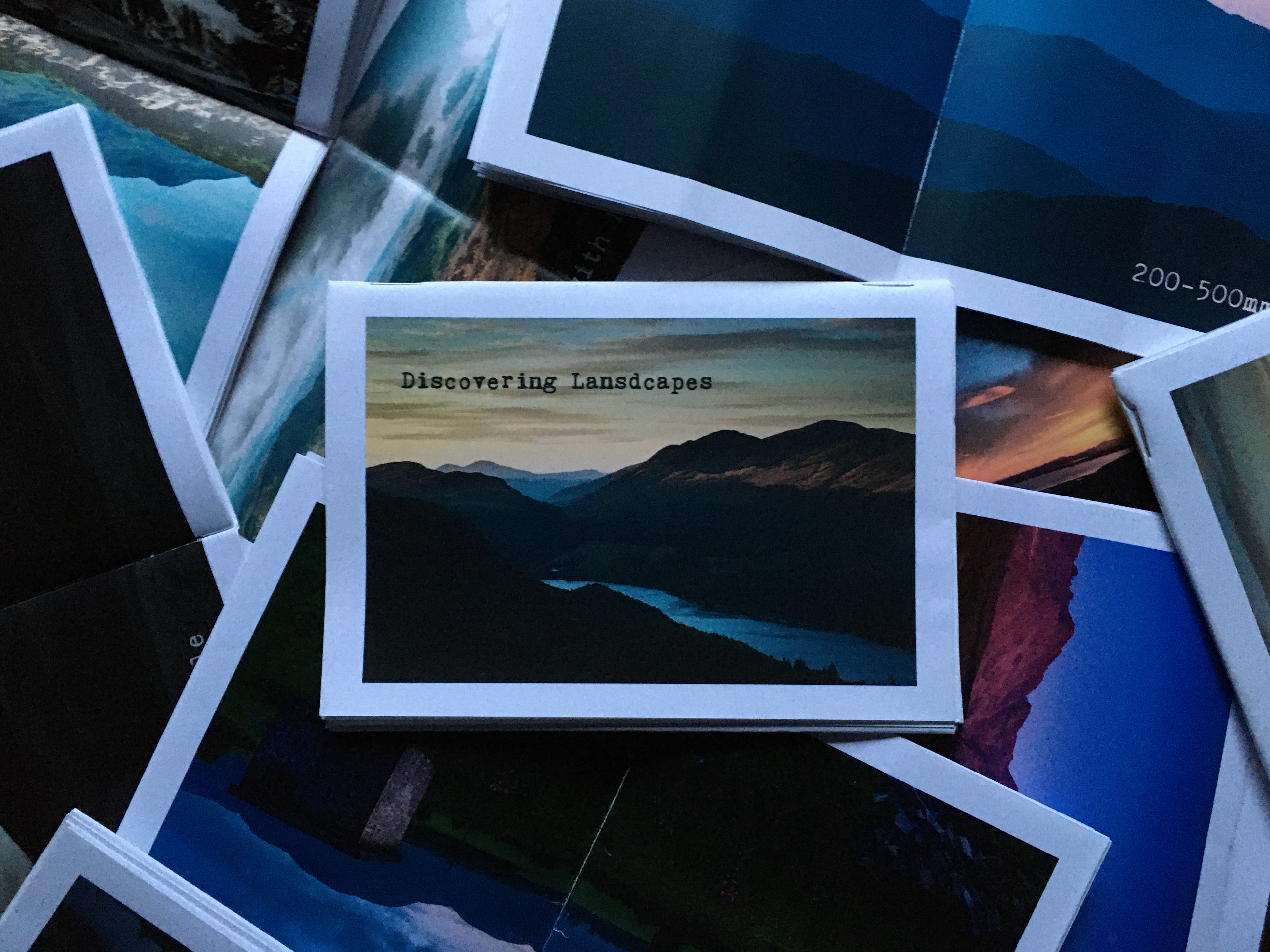 The Stirling Photography Festival gave me another fantastic opportunity doing a joint talk with Alec. We collaborated in a talk about Alec's recent work and my photos from the Day of Access. 

Interacting with Alec inspired me to start reading poetry. I have tried in the past but I think I needed to live a little longer to better understand the metaphors and messages within them. I read some good auld Rabbie which inspired me to write a poem about the Day of Access. It felt great to recite it as an end to my part of the talk. 
Pilot day
Tae us and Alec
upon thon hill
fit as a fiddle
aside the chronically ill
Fae forgotten pasts 
till it's dust
there sits Schihallion still
A glimpse in time
that oor een encoontered
where once the planets weight
 wis measured
lifts the earth fae oor shoulders
revealing the path up oor ane mountain
Thurs nae better sign
ae a day well spent
as the sun faws fae sight
and your left clawin 
at each and every single
bloody midgie bite.

Thanks to Tony Jake for the shots from the talk.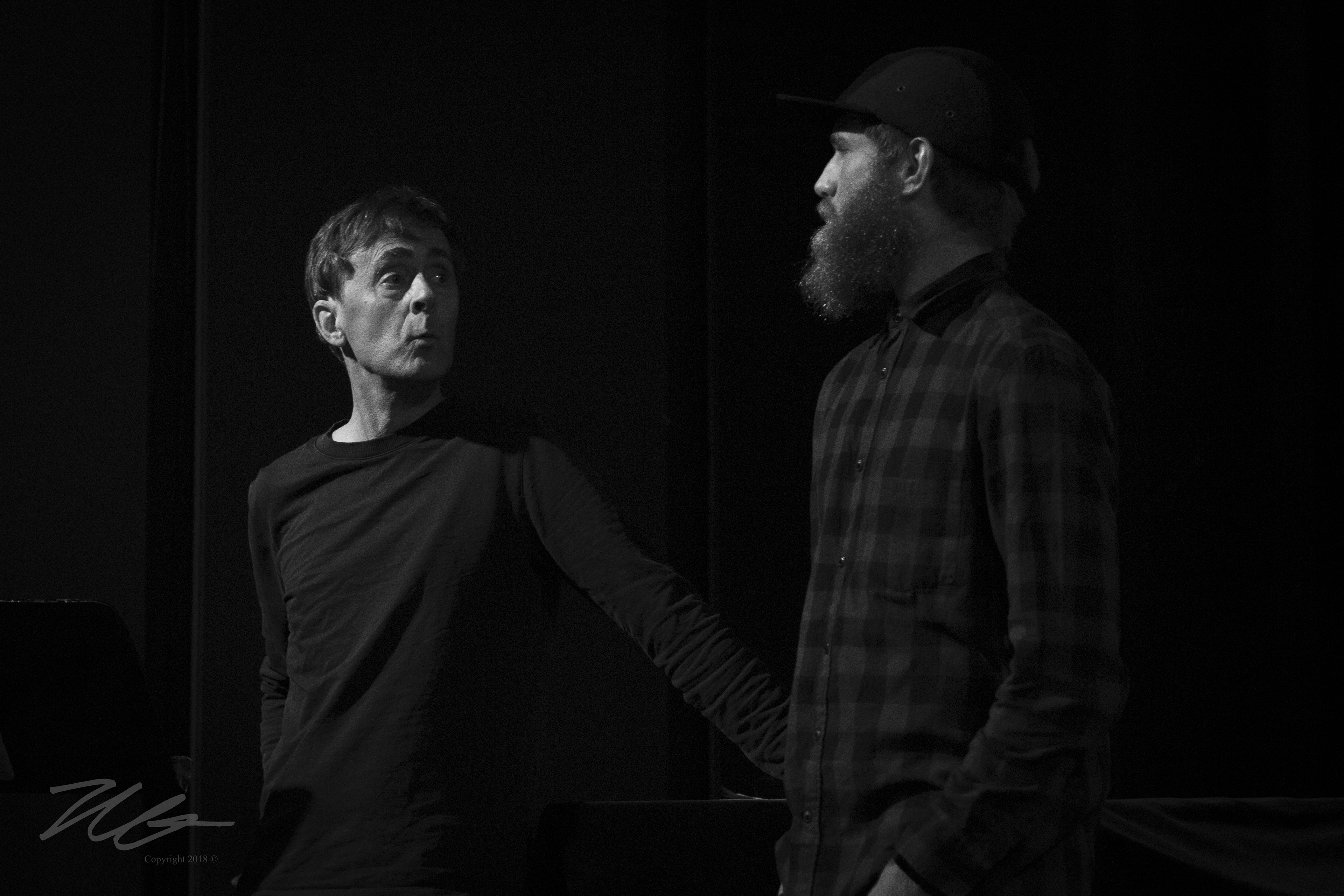 Although I was just a small cog in the bigger machine of the Stirling Photography Festival, it was great to have the experience of being a team member and seeing how big projects like this come to fruition. 
Many thanks to:
Liz for thinking of me when coming across the Day of Access commission;
Alec and Claire for the opportunity to showcase my abilities and to collaborate on such a powerful project;
Janie for her infectious and inspiring enthusiasm and for all the opportunities to overcome my fears and gain valuable experience;
Stuart for his piece on me that was published in the Stirling Observer and Alloa Advertiser;
Kathryn for allowing me to talk about my photos at the Creative Breakfast; and 
Nic for being chief consultant on the blog - if it wasn't for her, it would have paled in comparison. 
This will be the last of my blogging for now. For those of you that read them, thank you for taking the time to do so. I hope you have enjoyed the insights into my recent escapades and have taken something from them. I have taken great satisfaction reflecting and putting my brief journey down into words.
Cheers,
Sam
If you've got fuck all passion, don't wait about go find it. Endlessly investigate new stuff. When it comes, it will become your life and maybe one day you'll make some money from it. But if not, it will always be there.
​​​​​​​
We'll get to present day eventually…
…We finally get the kitchen looking braw and it's time to get back on the ball with my camera. I'd decided I was really going to put the time in to deepen my understanding on how to make a picture. I started listening to podcasts specific to photography and came across a few that had been running for years, which meant there was hundreds of episodes waiting to be listened to! I've listed them at the bottom of this post. The podcasts lead me to all the right books and endless photographers to investigate. Feeding off the constant stream of inspiration gave me new ways to see with my camera. I'd be keeping an eye out for absolutely anything to make a picture - if I was going out to catch the sunset, I would be running to the planned spot because I'd spent too much time making pictures of leaves and random subjects I found along the way.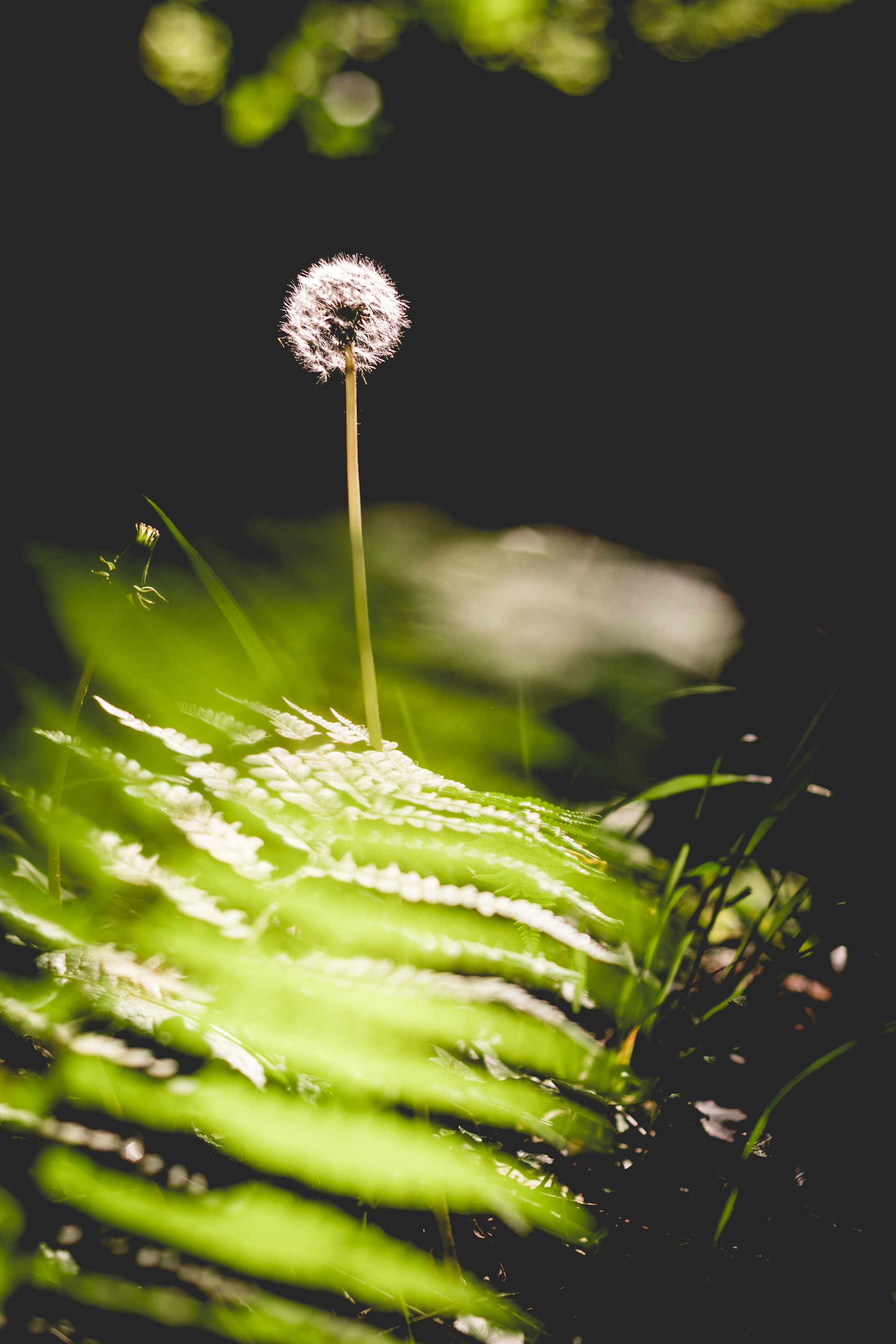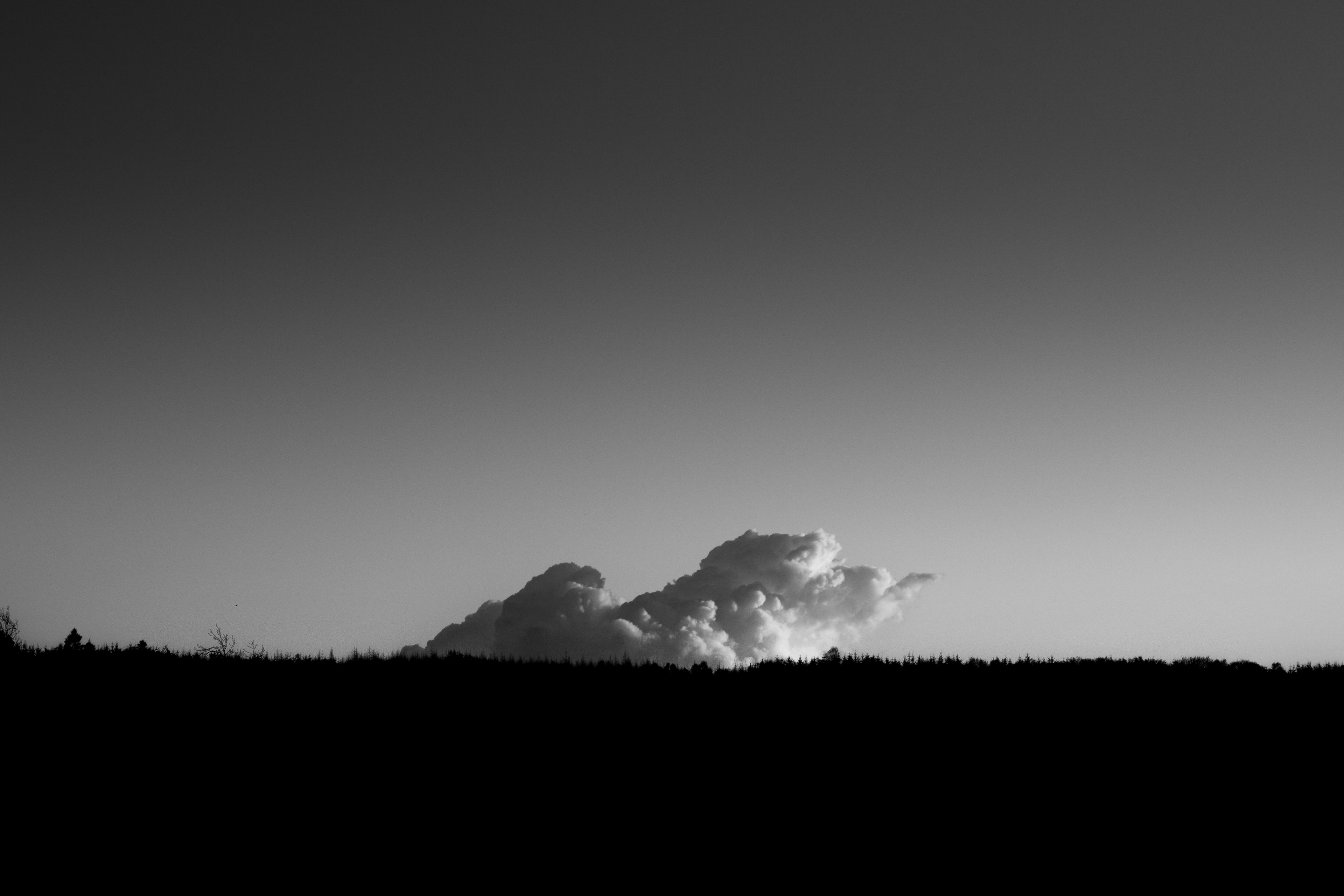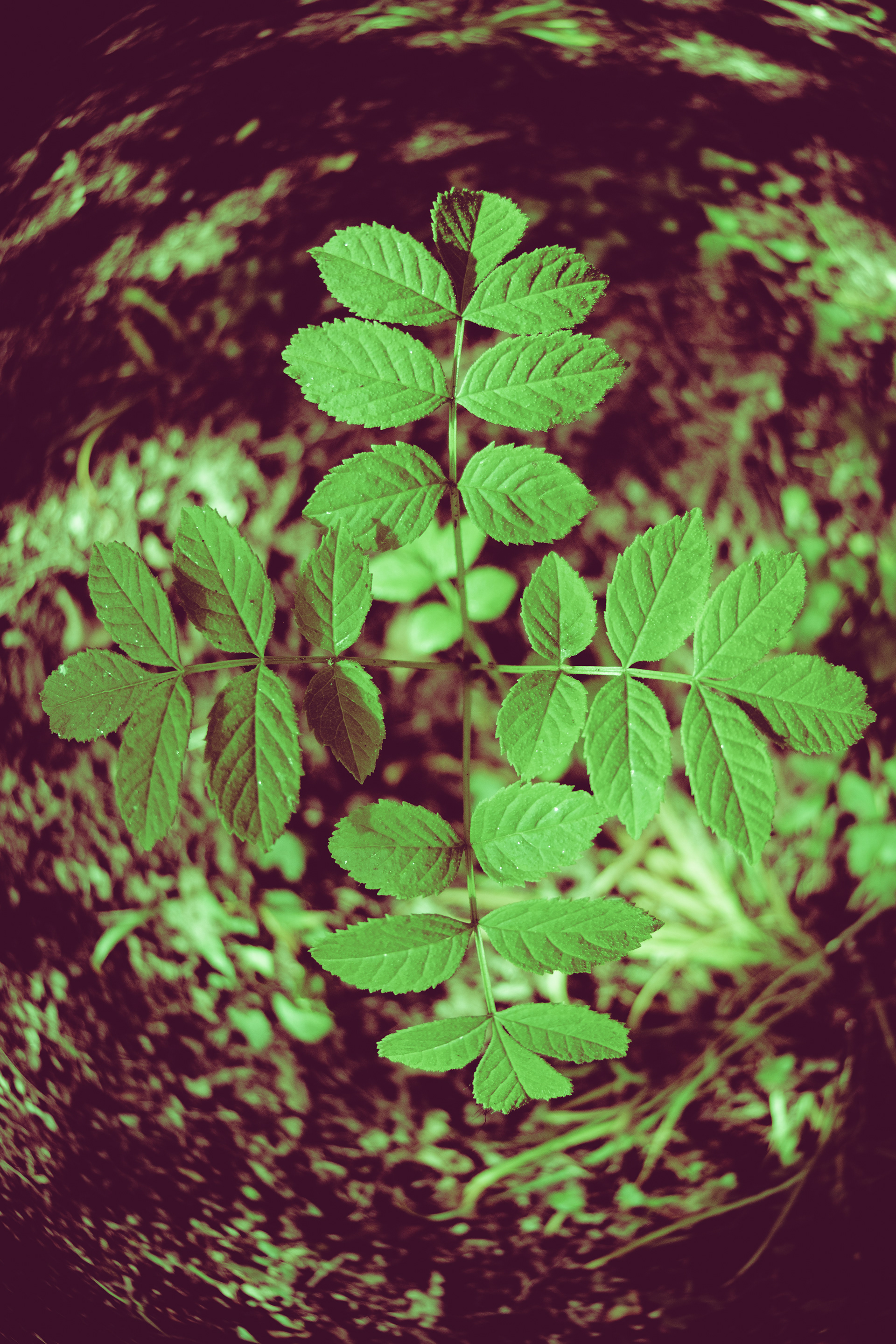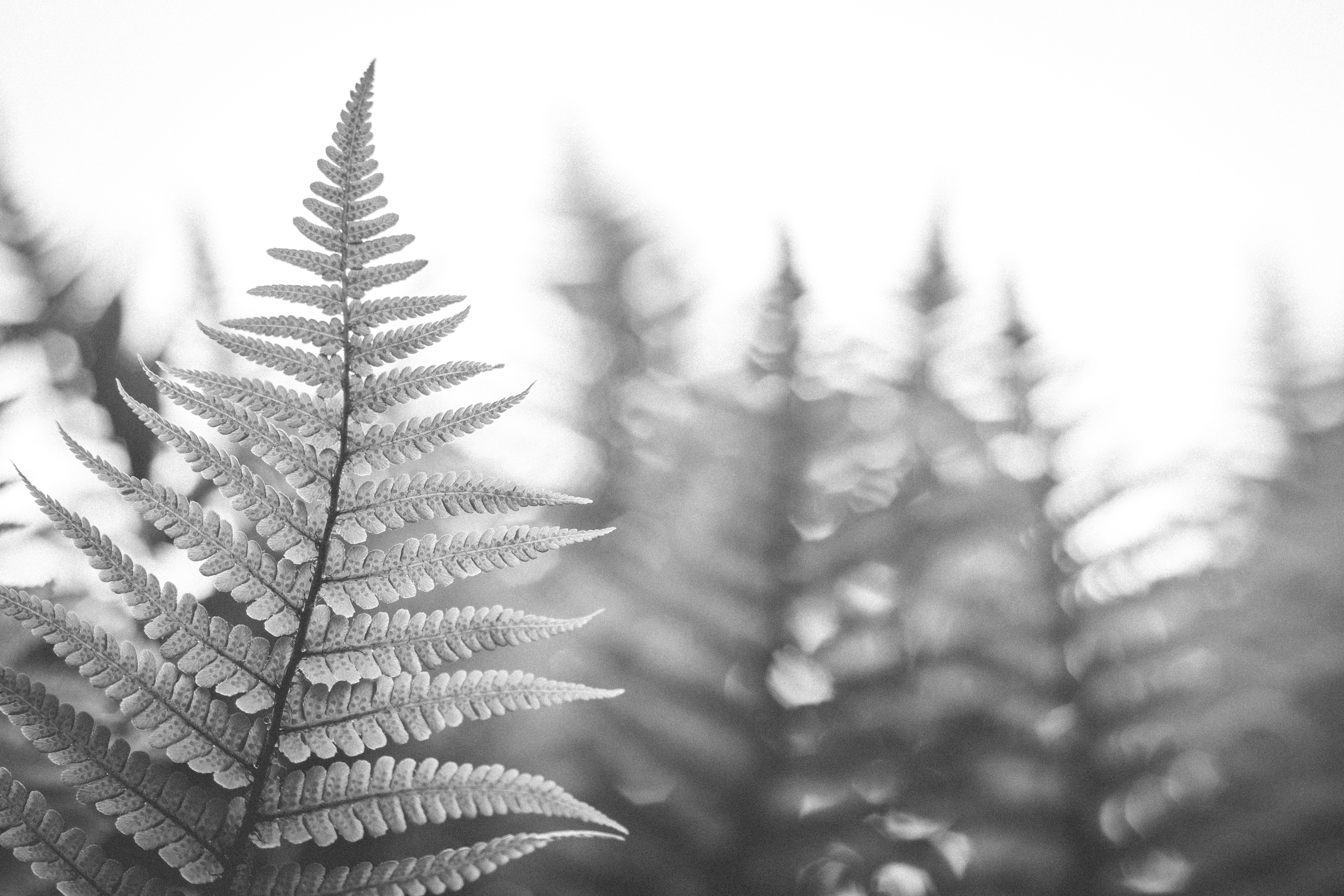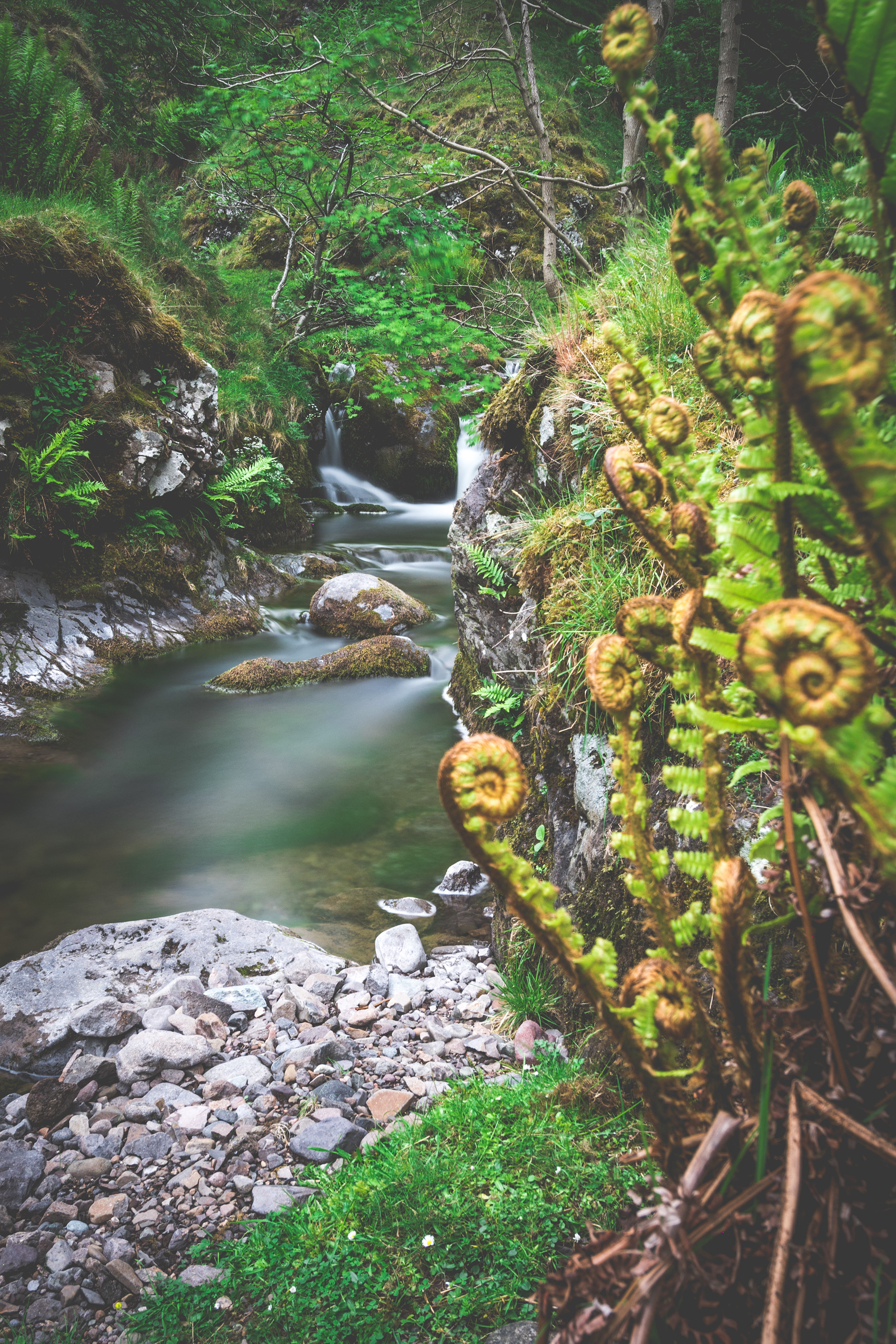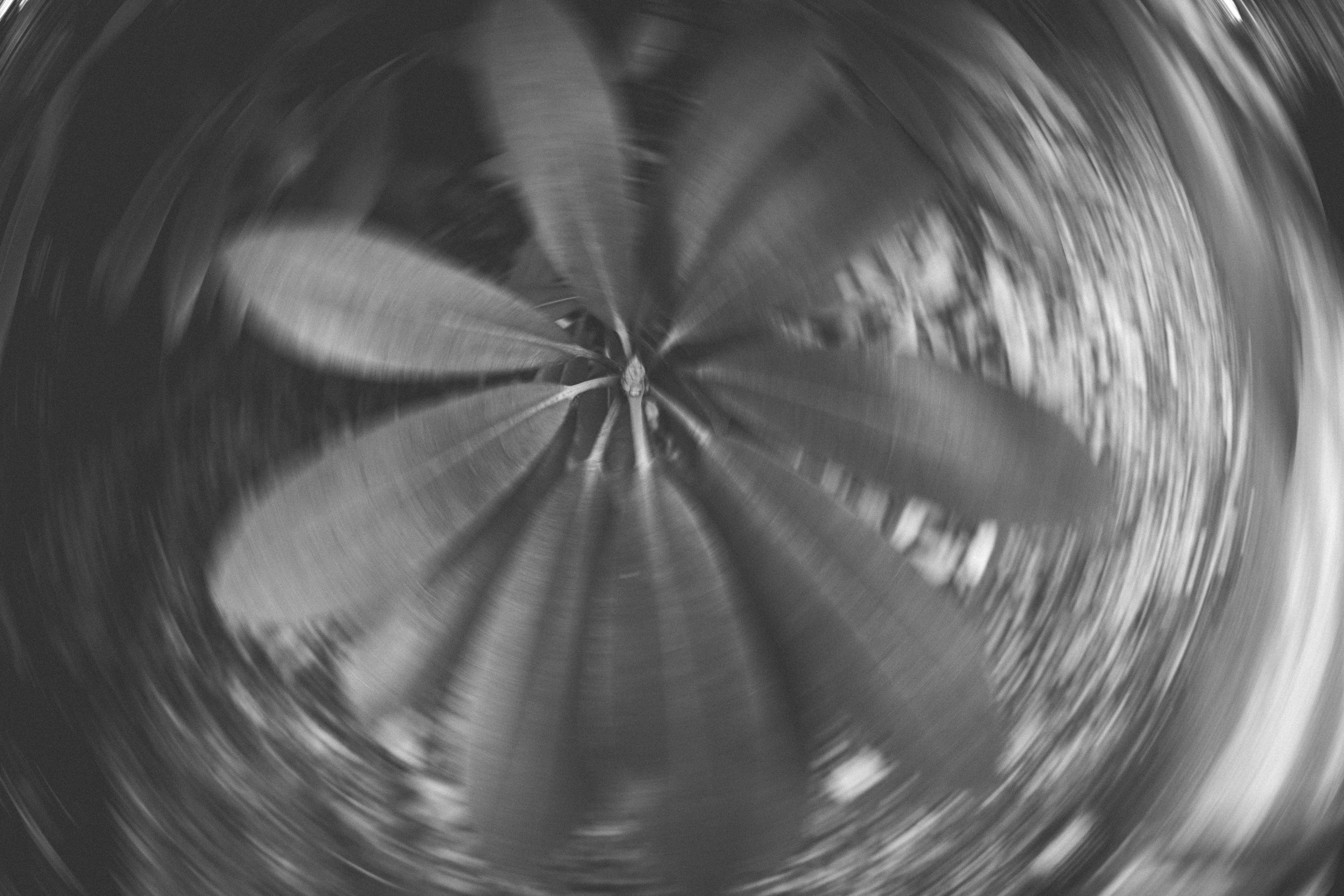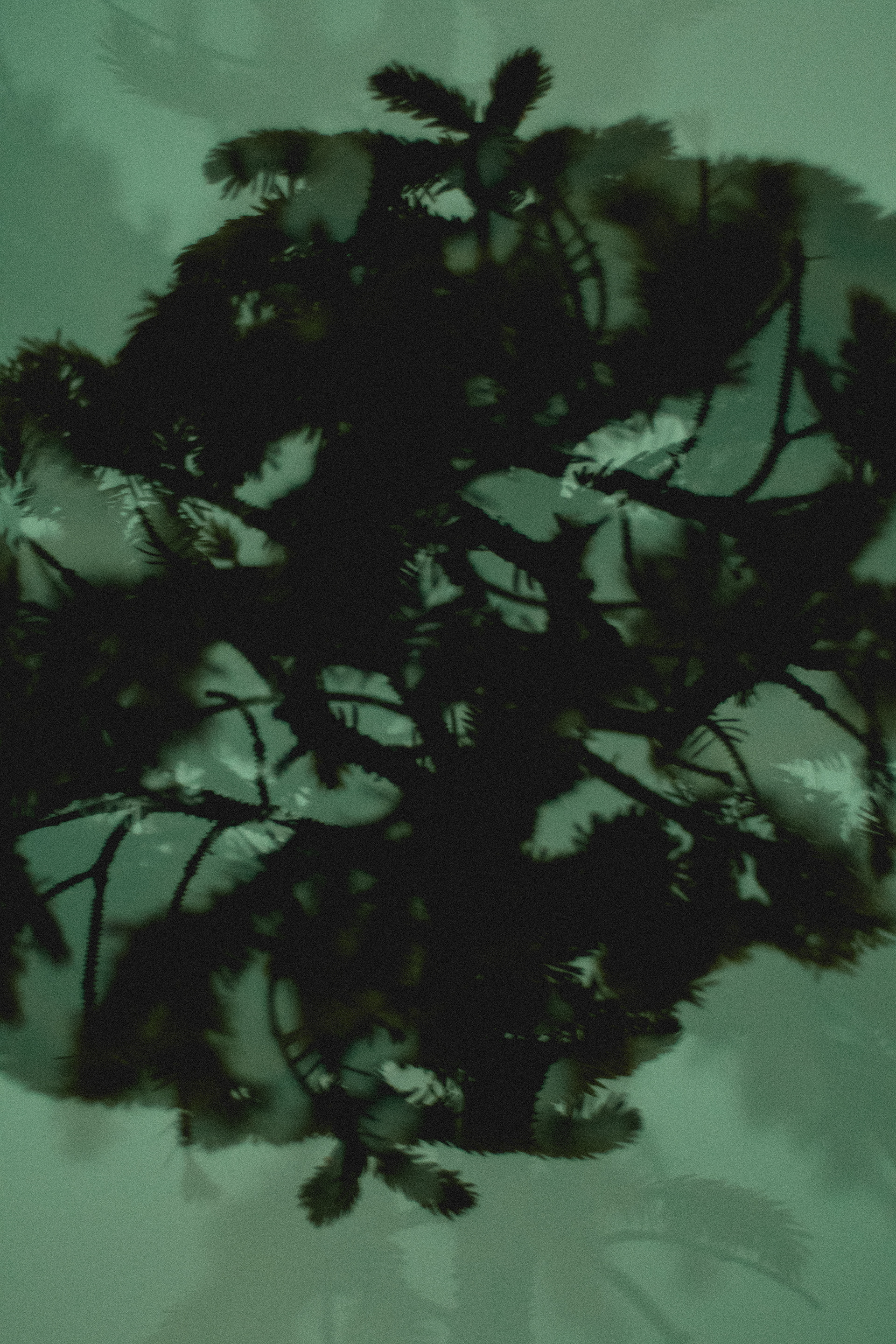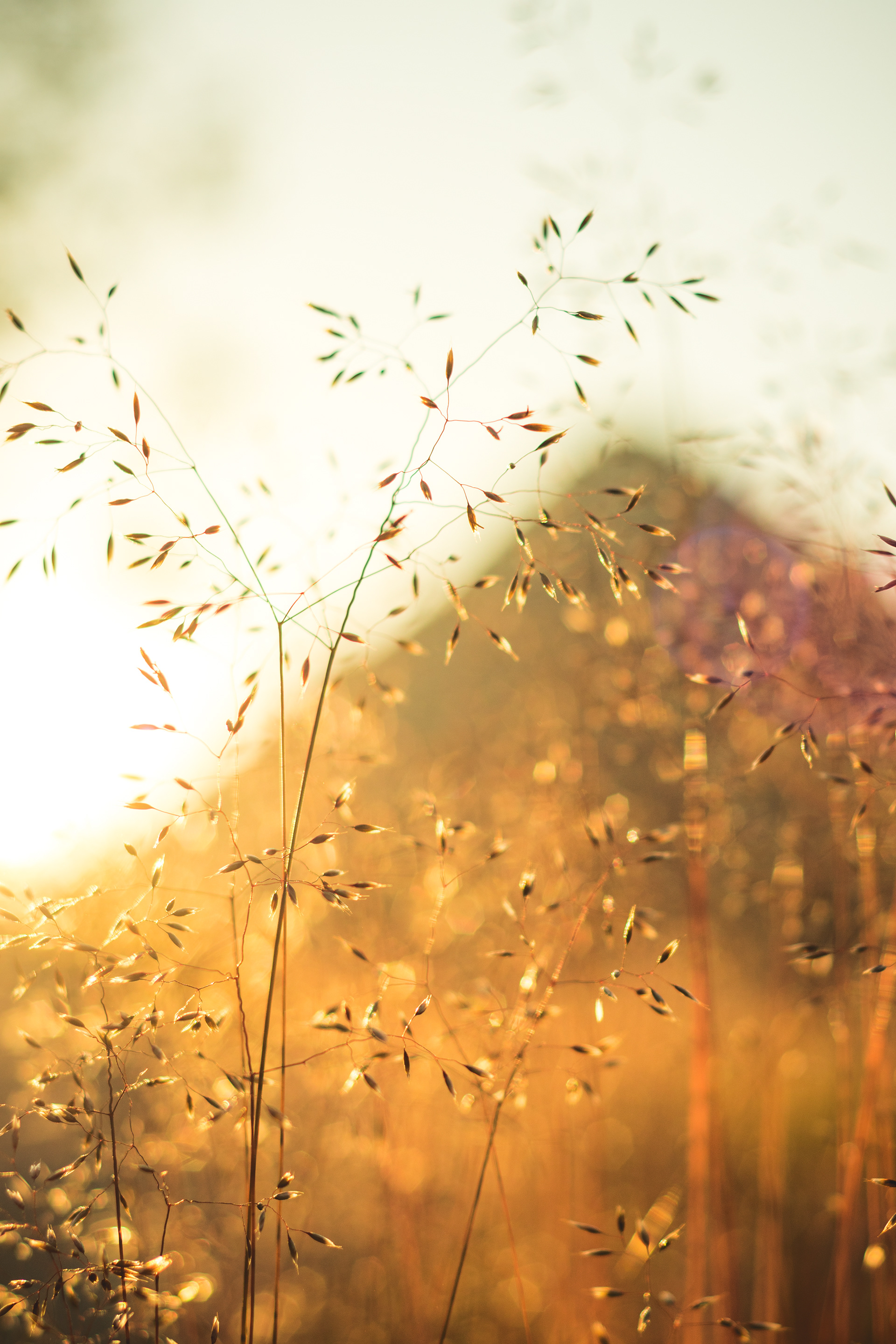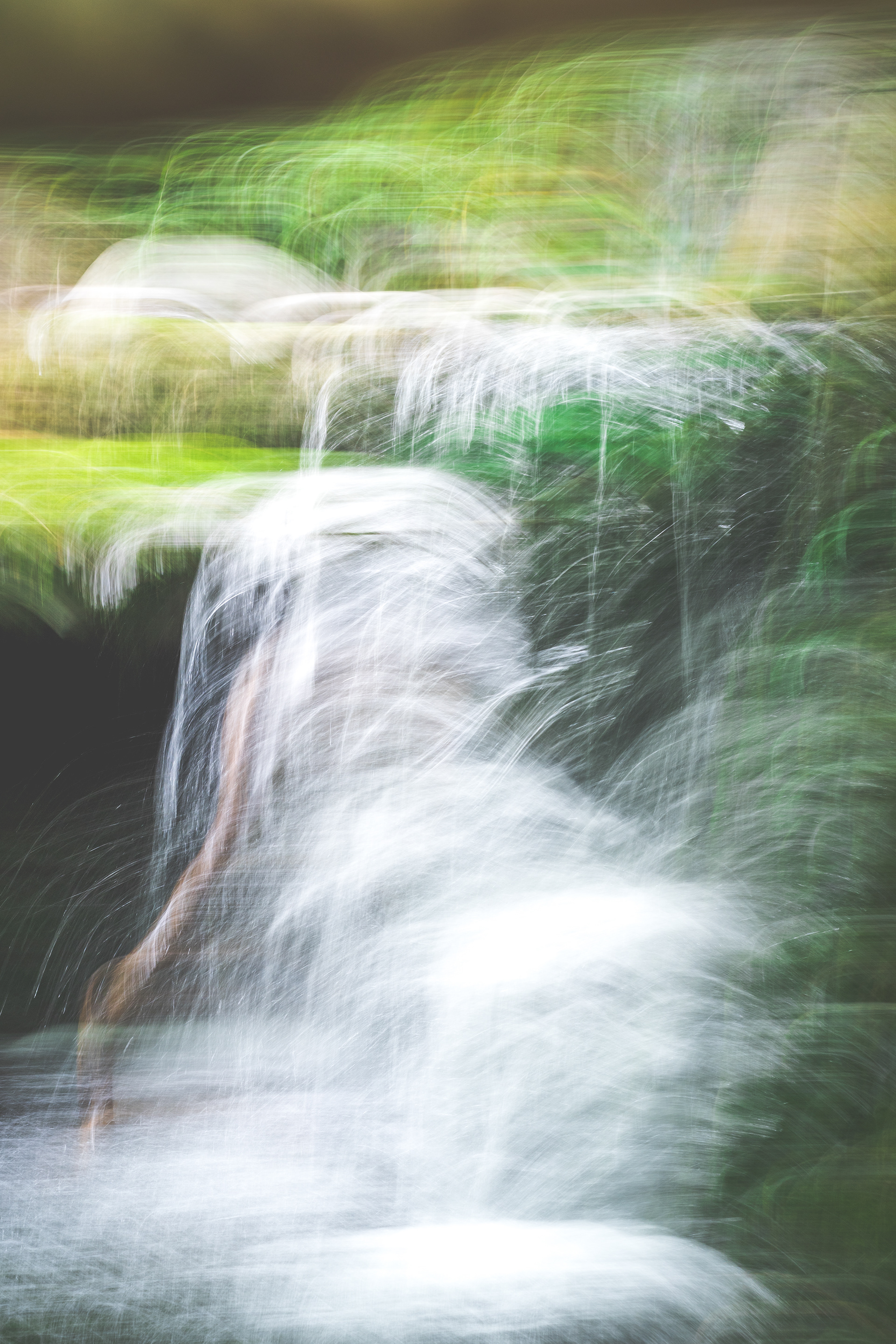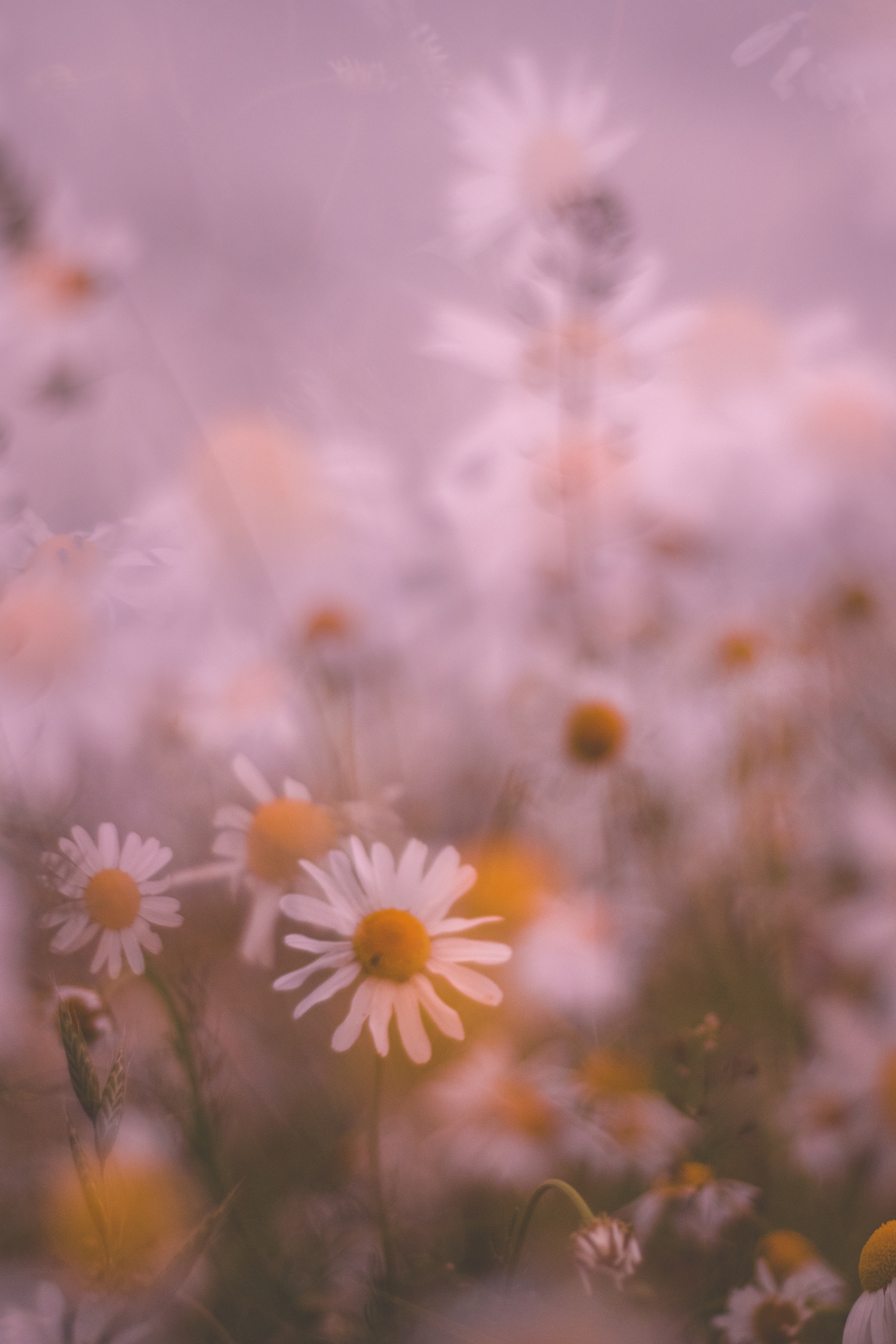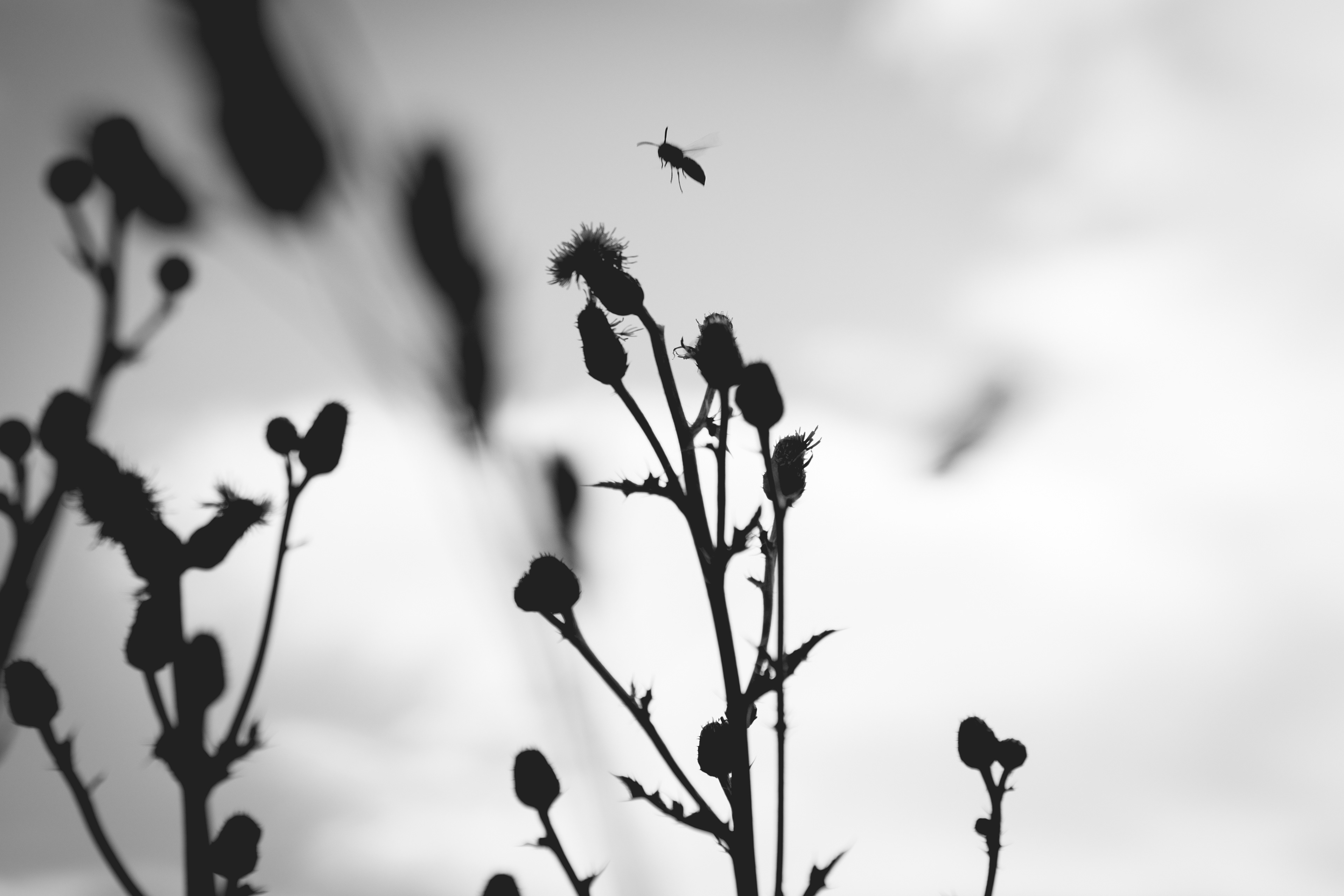 Nic messaged me one day whilst I was at work with information on a night class for studio photography at the college in Stirling. I immediately signed up. I had no idea what studio photography was but it involved a camera so I was going. I think something can be learned from every aspect of photography so I like to dip into varied genres or styles to see what I can take from them. I believe in the words of Bruce Lee - "Adapt what is useful, reject what is useless and add what is specifically your own." This will eventually determine a unique style, which I hope to constantly evolve. 
I learned a lot from the studio night class, 
I had my eyes opened about light
. Funny, because that's what photography is, capturing light. I'd never really considered it as a priority before, subject was always my main focus regardless of the lighting. I would just point my camera at things and with the power of digital sensors, adjust my settings to make the correct exposure. The night class changed how I thought about making my shots, regardless of the genre or subject. 
During the night class, it was mentioned that there was still spaces to apply for the full-time photography class at college. At first, I just thought it seemed unfeasible. There was no way in my mind I would manage to go to college full-time. That was until I found out that full-time is 3 days a week. 3 days a week? Full-time? Whit?! I applied right away and if it couldn't be worked out going part-time as a mechanic, I was still going to go, I would find a way.
I headed into my interview full of confidence, in my mind I was already in. I took 10 images to present.
Here is the pics I took in (if I remember correctly!).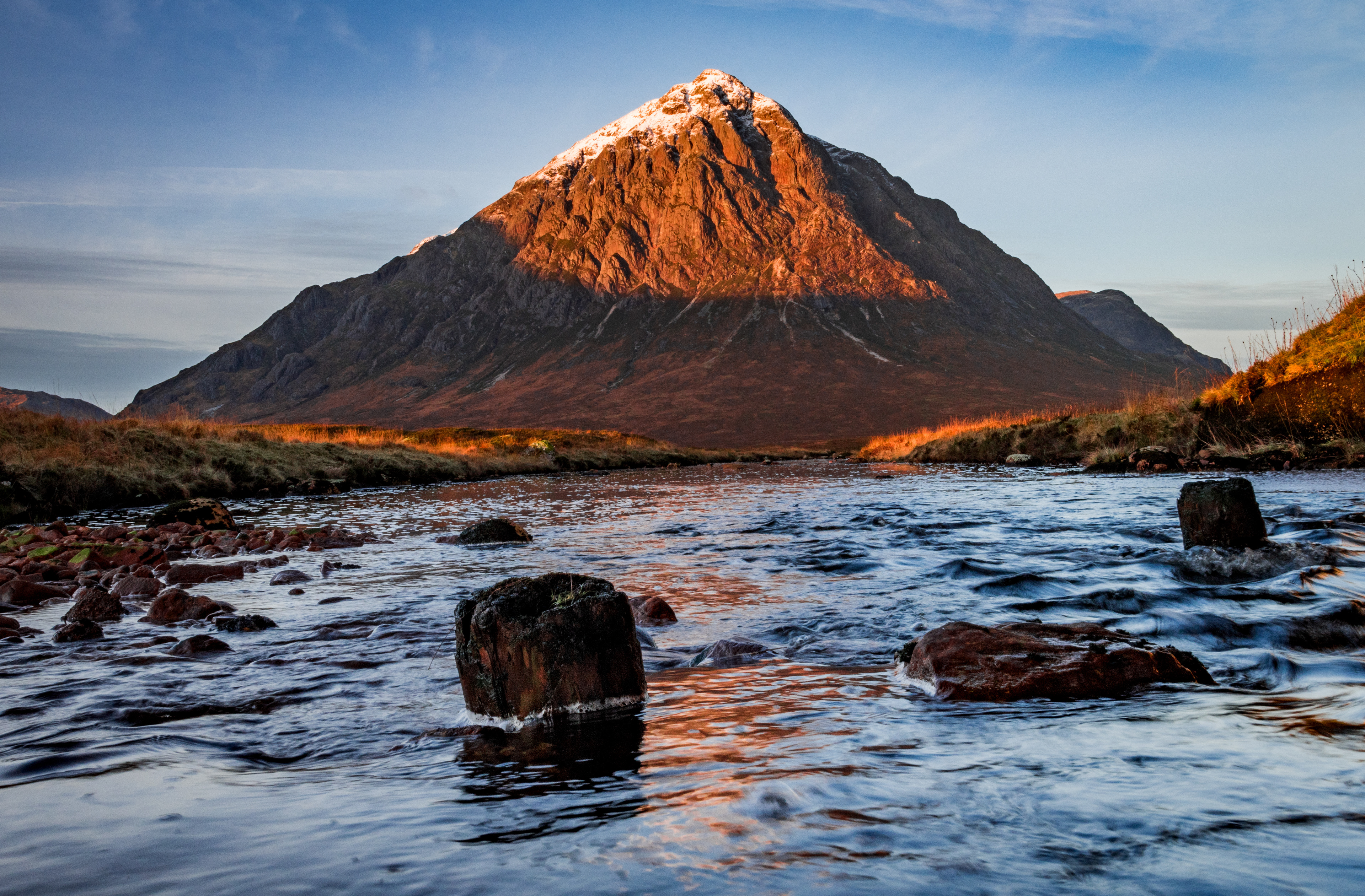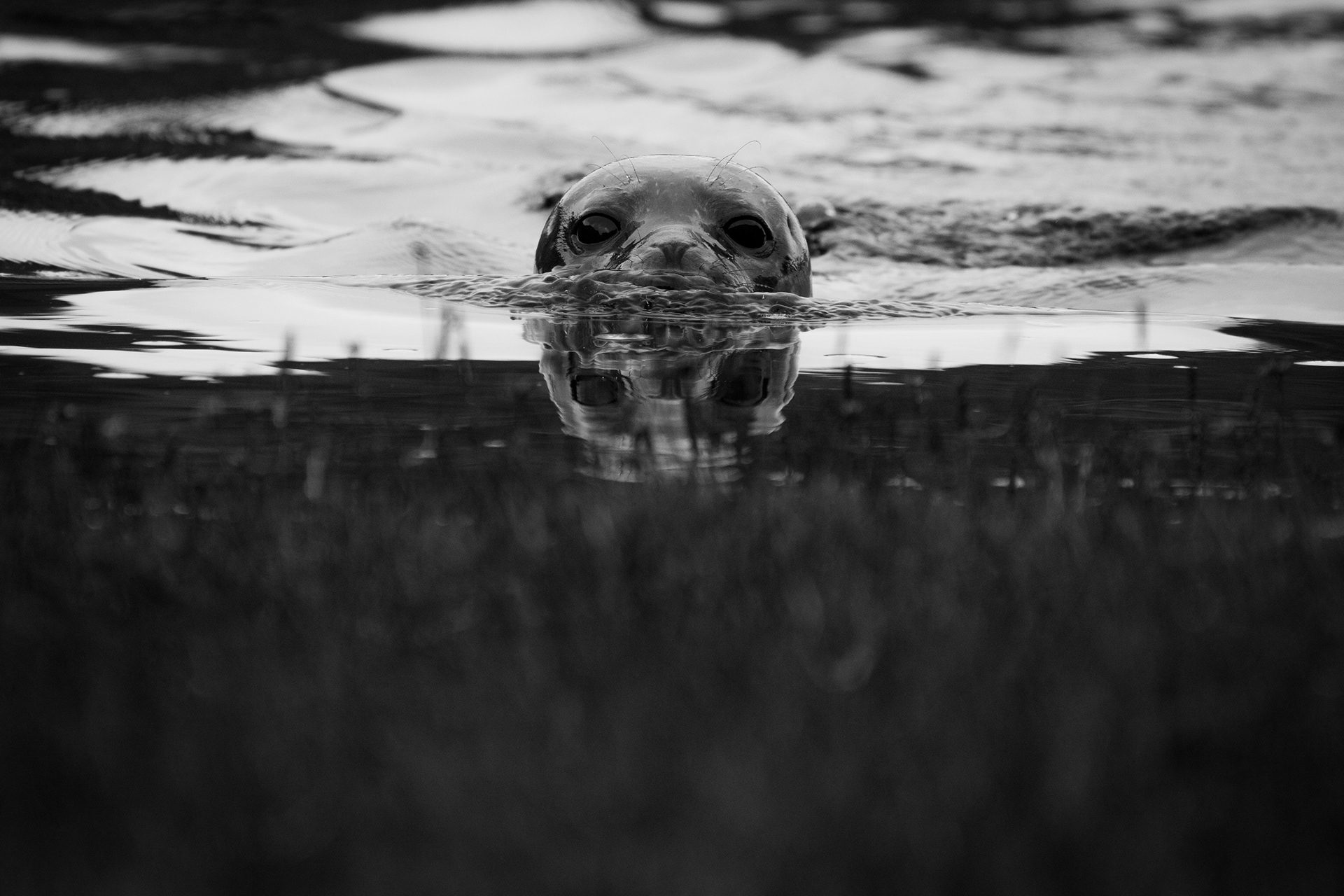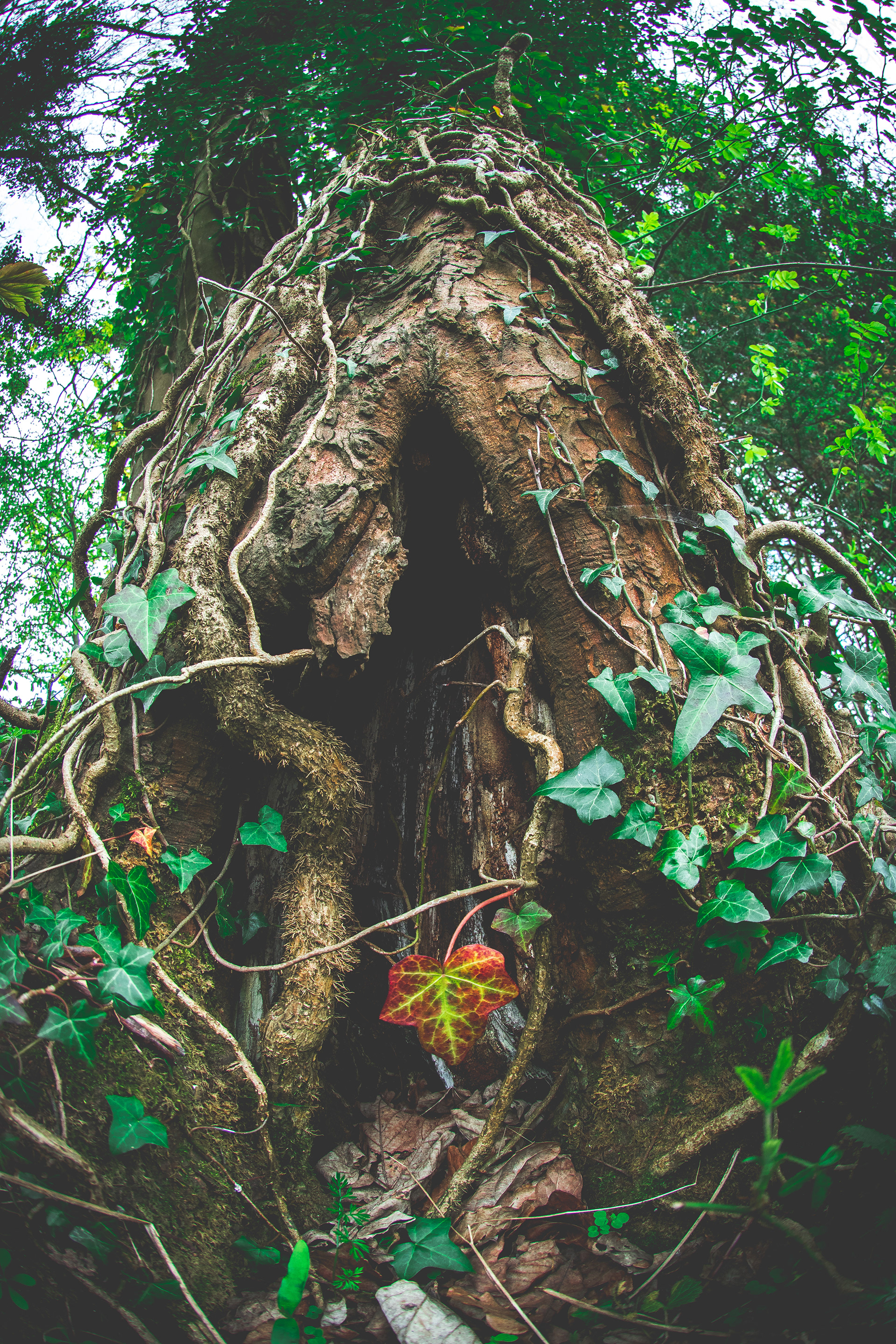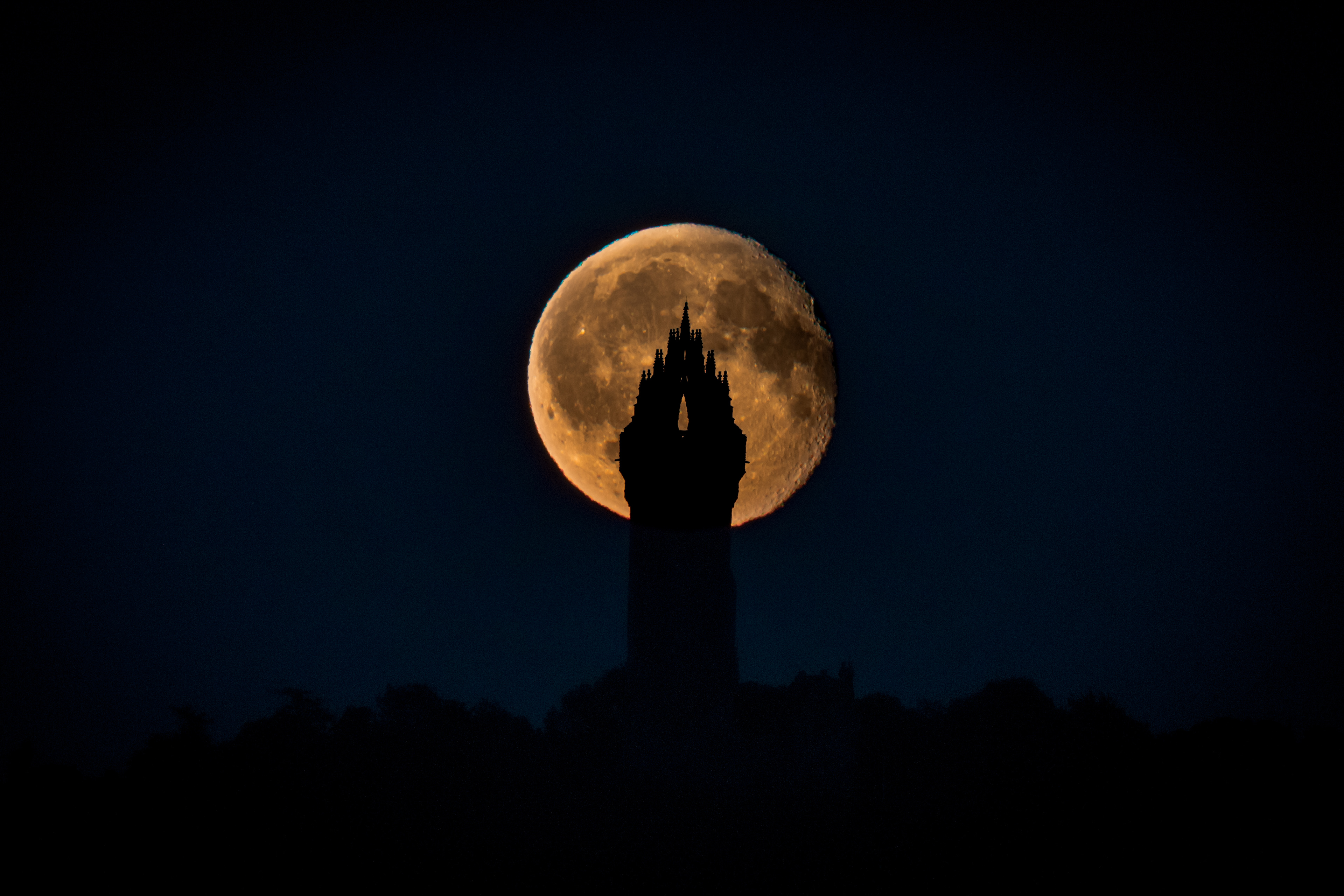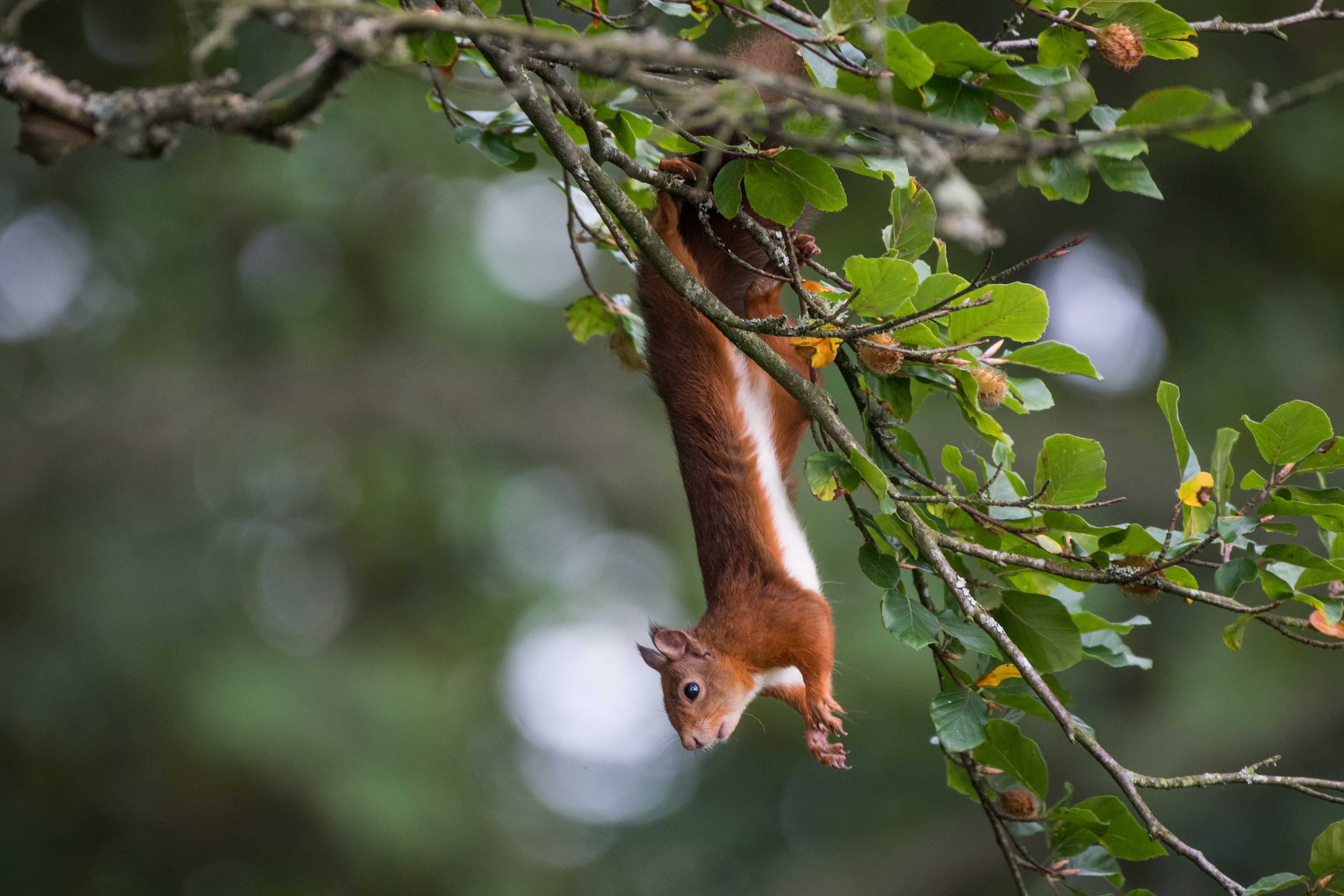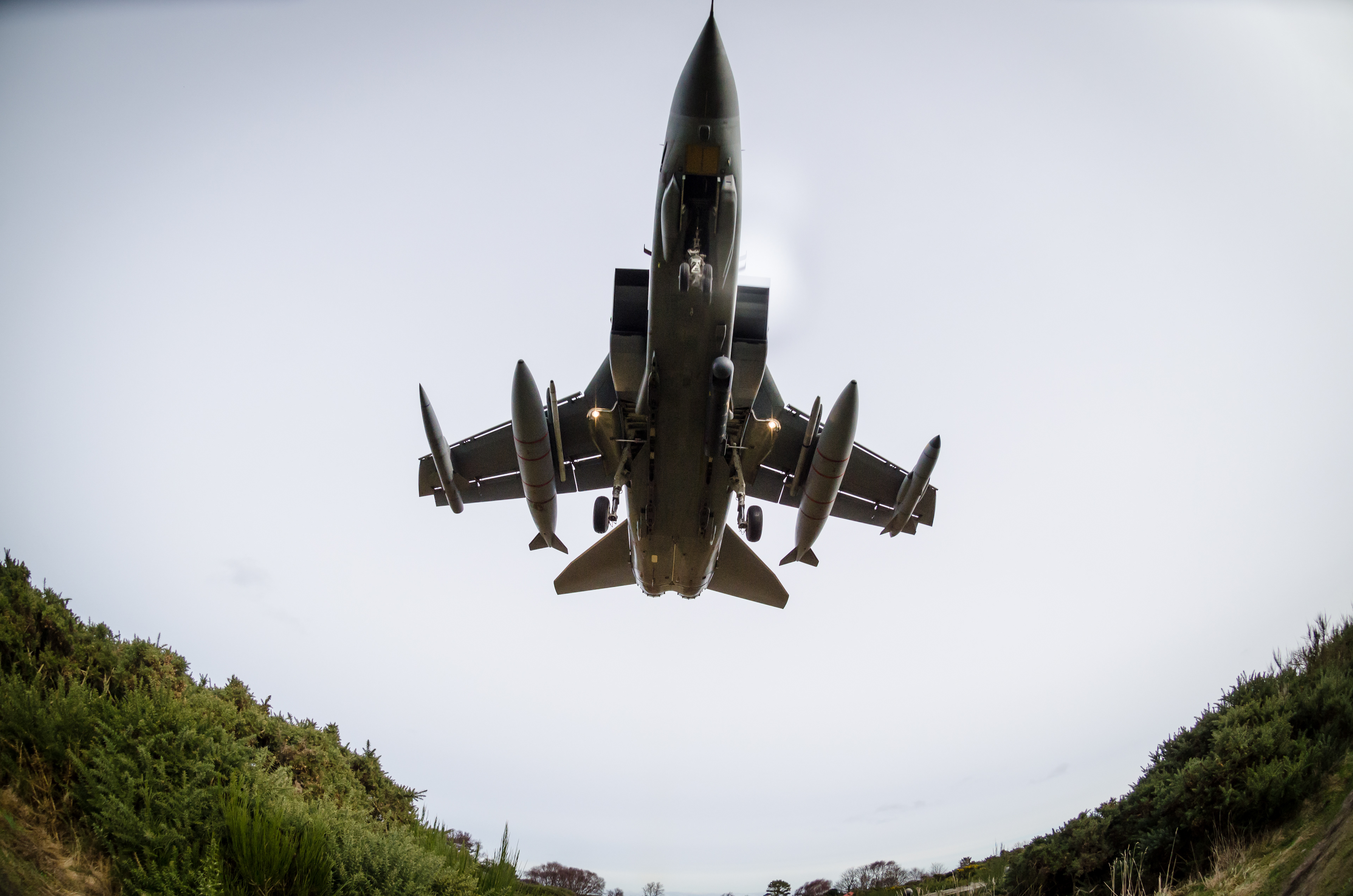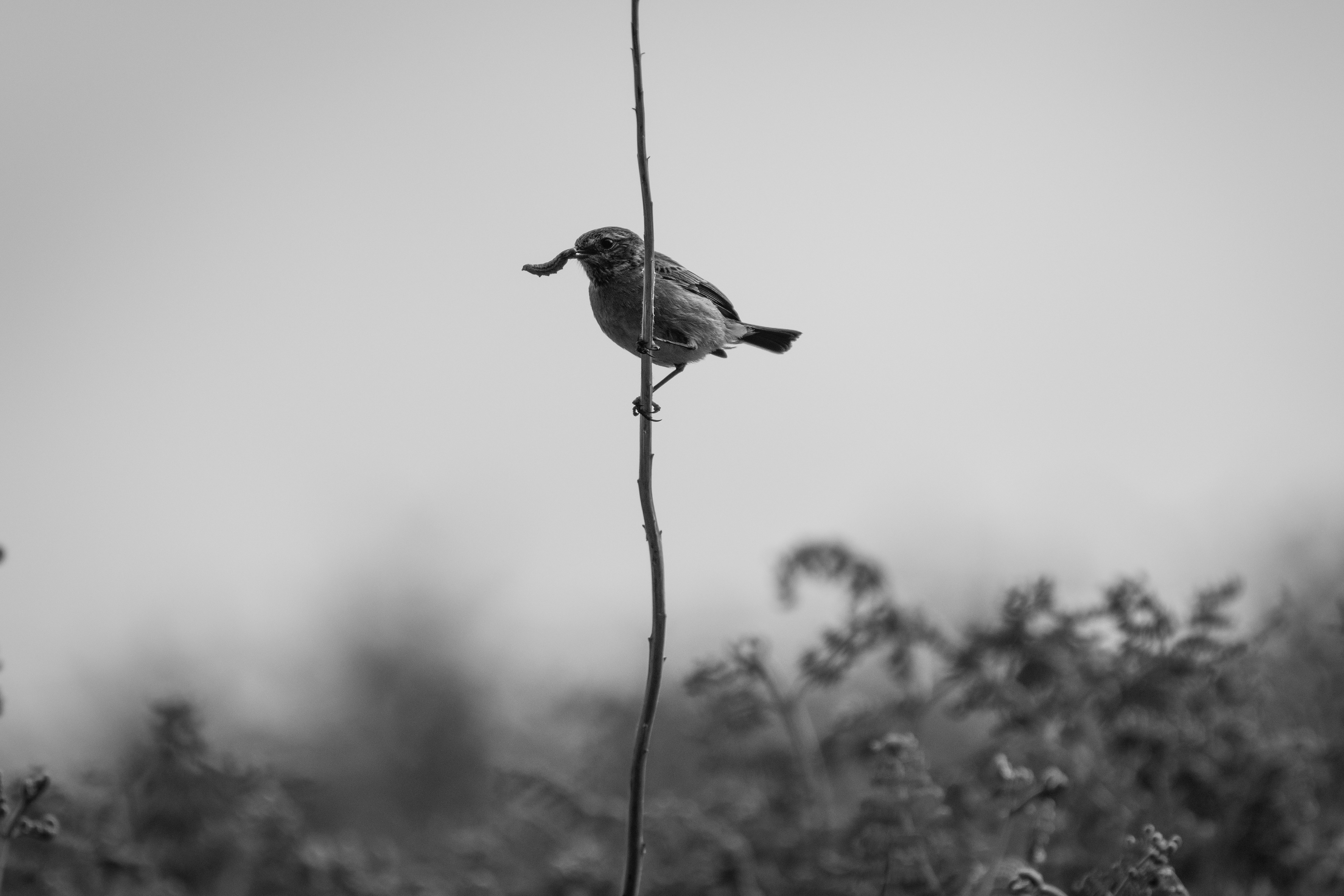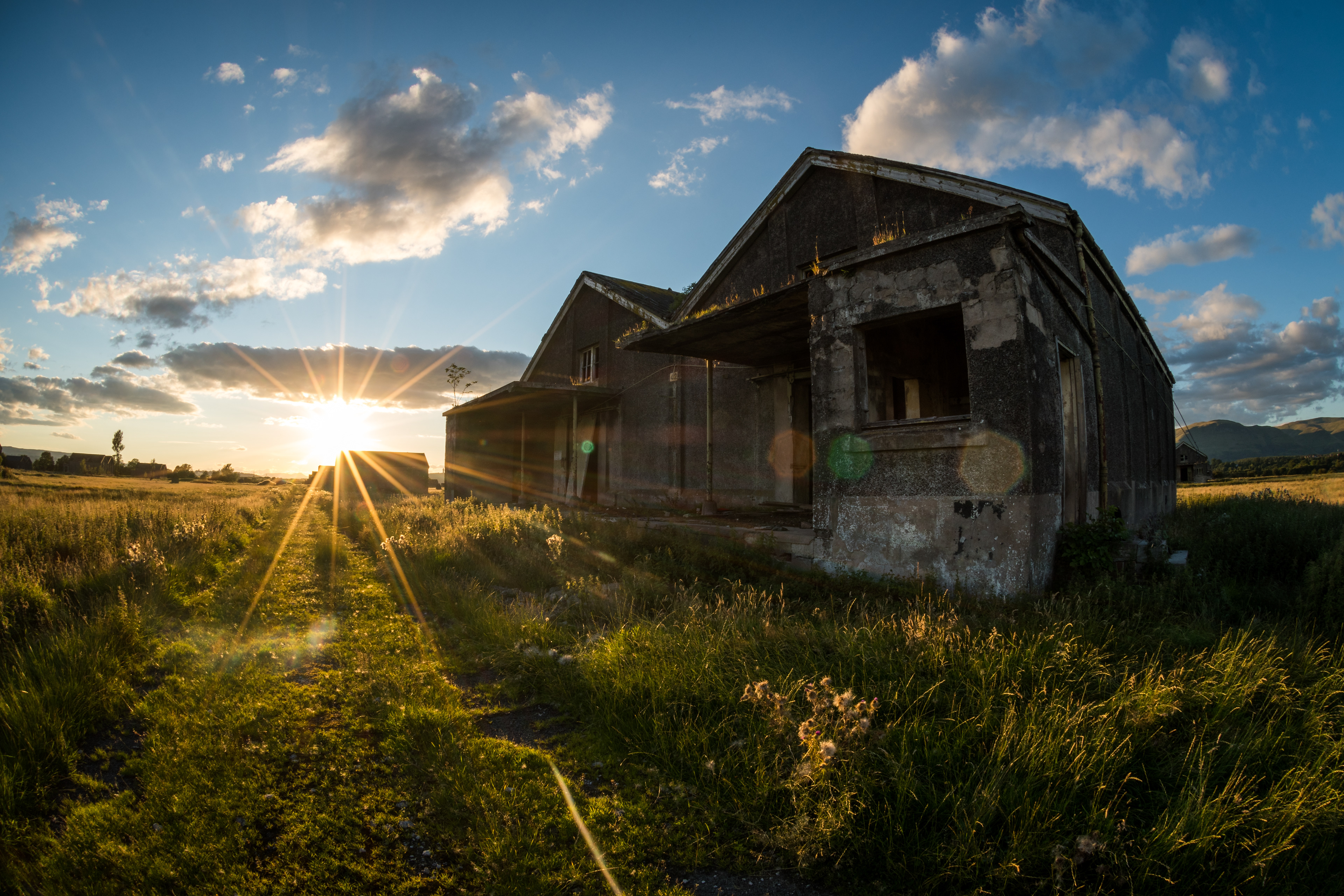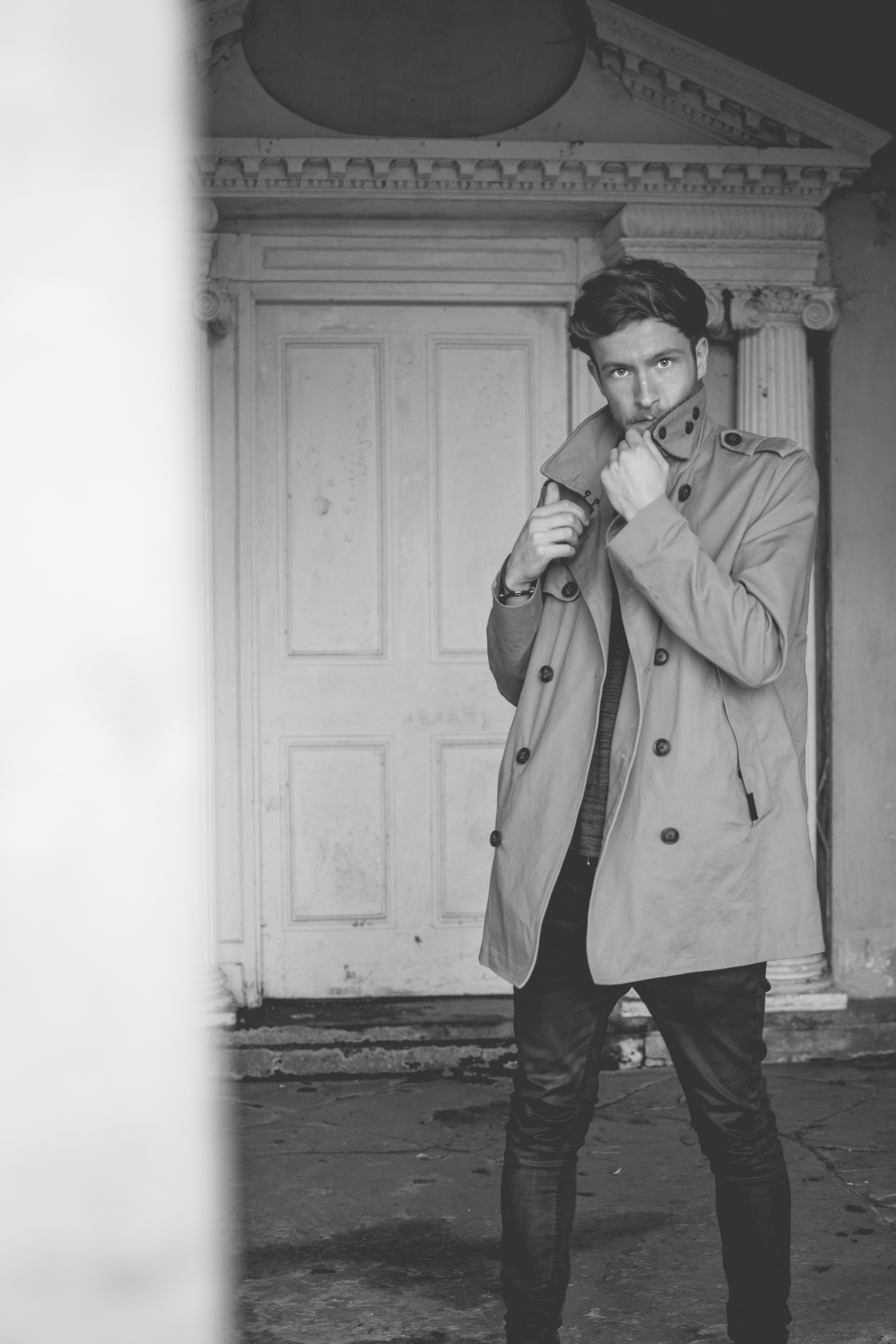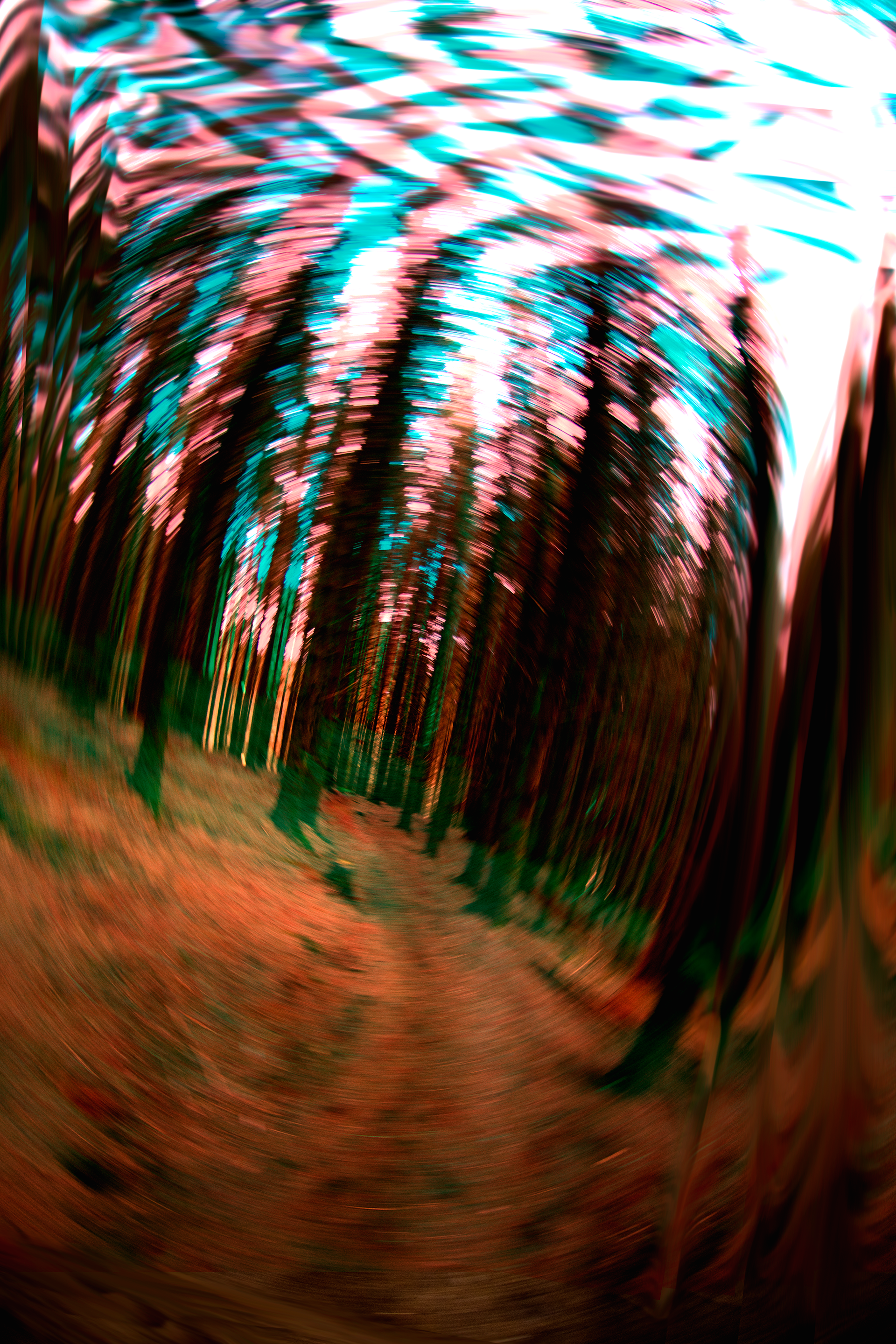 Two of the lecturers looked through my shots, asked me a few questions about them and I was offered a place! Fortunately, my work has been very accommodating and now 2 days a week as a car mechanic is actually enjoyable.
I turned up for the first day of college feeling totally liberated. Instead of turning up for another days work, I arrived at a classroom ready to immerse myself in my passion. I'd escaped the daily grind and couldn't wait to have things thrown at me to research. However, my motivation took a serious beating within the first few hours, which still to this day baffles me. First on the agenda was to watch a video called 'Vemodalen', which messed with me for weeks. The main message I got from the video, was that every photo I've ever taken and thought was creative, has already been done a million times over. I felt like I'd just been told to give up and there was no point in going any further. If there was some inspiring words or something afterwards, I think it would have been a more positive experience but by the end of the video, the lecturer had left the room and youtube was queueing up videos to take us down a rabbit hole. I paused it and the class sat in silence. An underwhelming start to what I thought was a major step forward in my life! I was there to learn as much as possible and become a professional so this didn't seem like a good start. 
A look into the history of whatever you're interested in is a necessity for avoiding unintentionally replicating other work. Seeing what has been done in the past allows you to add your own ideas and evolve your own game by building upon the shoulders of those who have come before. Does it matter if loads of the photos I have made and thought were original have already been done a million times? Without realising it, you can come up with fantastic ideas that have already been executed. I must be doing something right by thinking along the same lines as other creatives, some of whom are considered pioneers of the art form. It was a great idea when they done it!

I've learned a lot from college, it has made me put the work into researching a wide range of artists and the evolution of photography across it's short history, which has greatly benefited how I shoot and process my photos. Up until college, I'd been self-taught through youtube videos and just being out using my cameras, so it has also filled many holes in my basic understanding.
Below is the work I produced in my first year. Firstly, my documentary project submission - the only rule of the documentary project was that it had to involve Stirling. 
I titled my project 'Phonedemic'. Being very aware of my own relationship with my phone lead me to notice how other people's social interactions are influenced by technology. It was quite a worrying project to undertake - I knew there would be enough occurrences for me to catch some interesting moments but I didn't realise there would be an abundance. It was difficult to select just 12 from about 50 images, all shot in Stirling.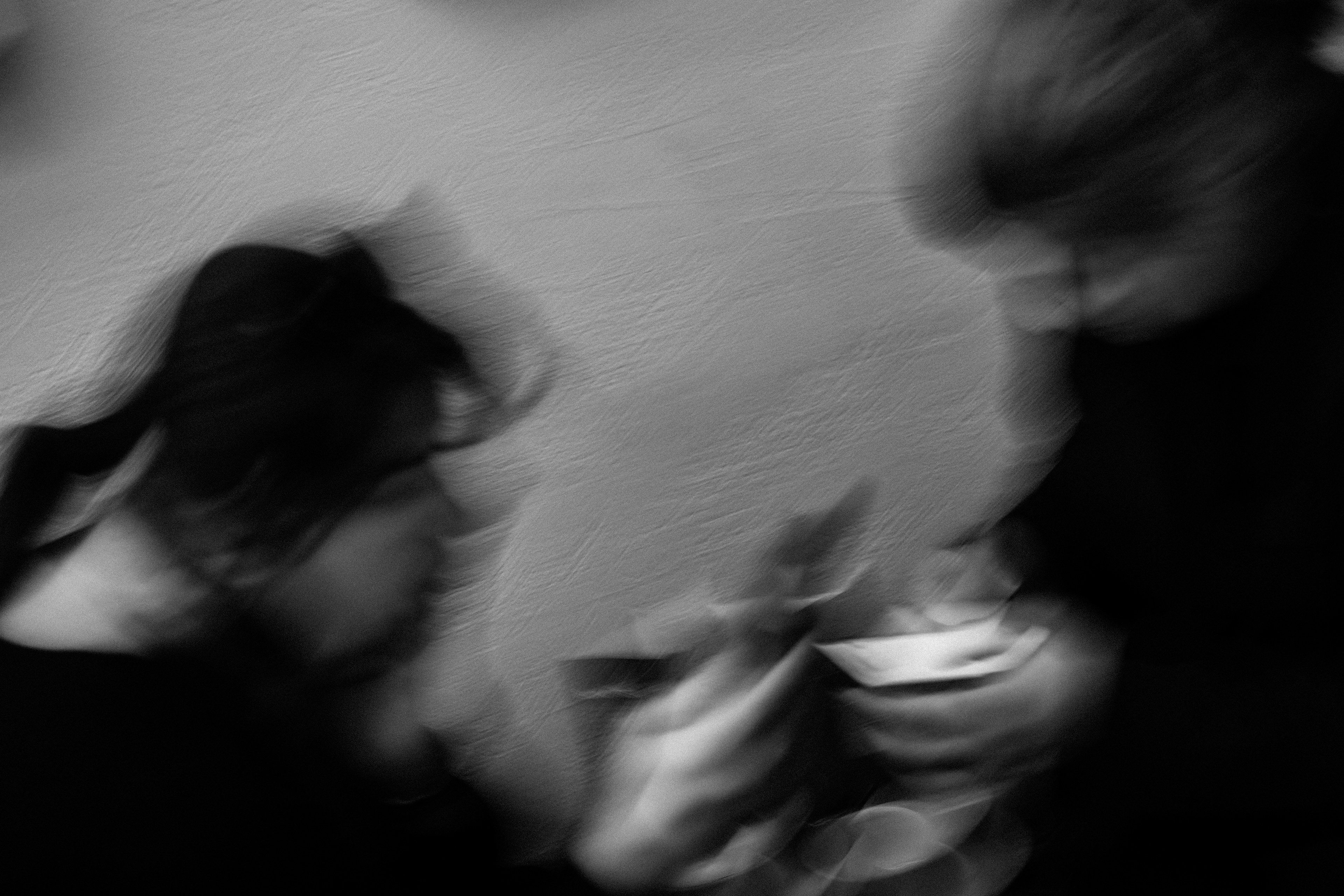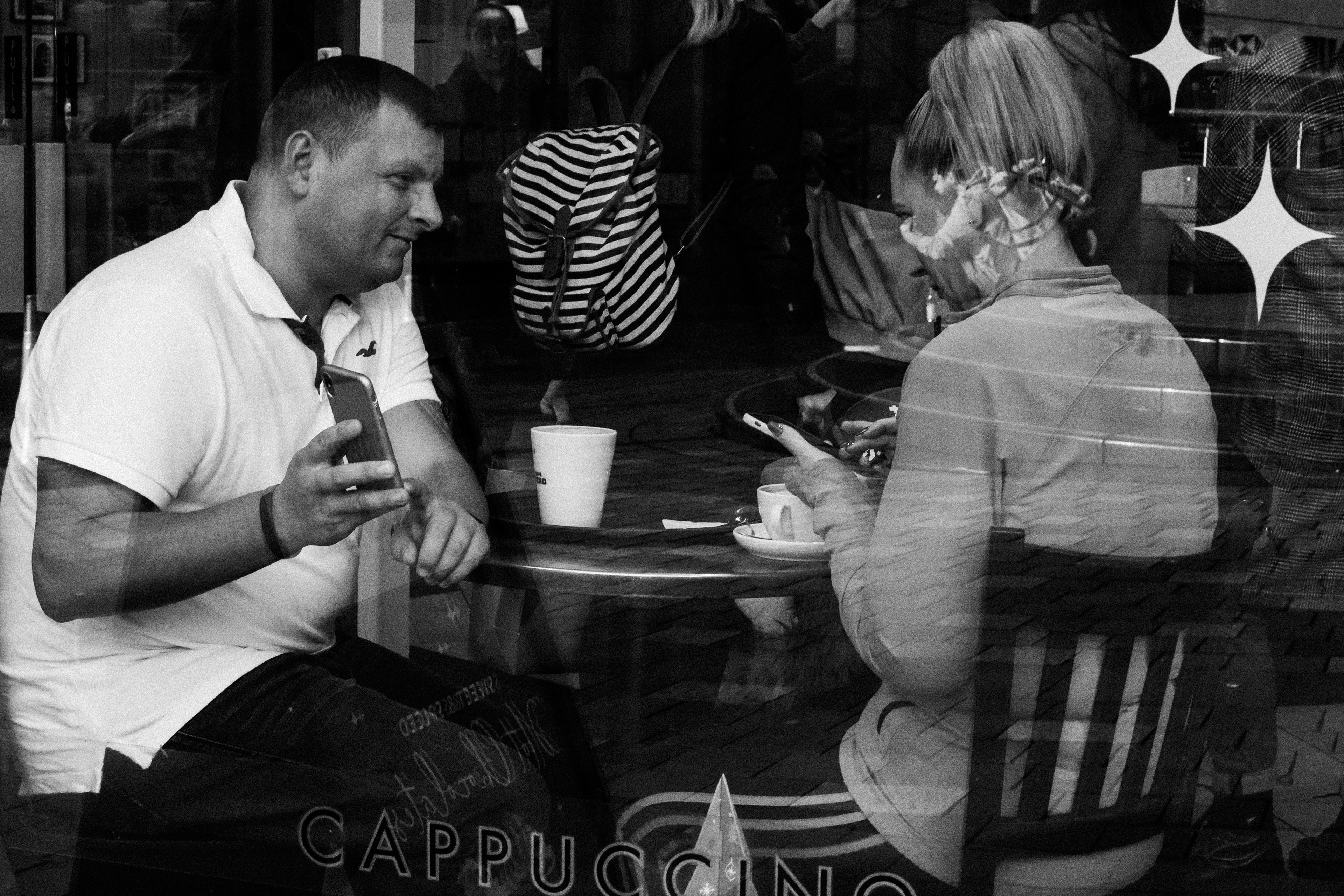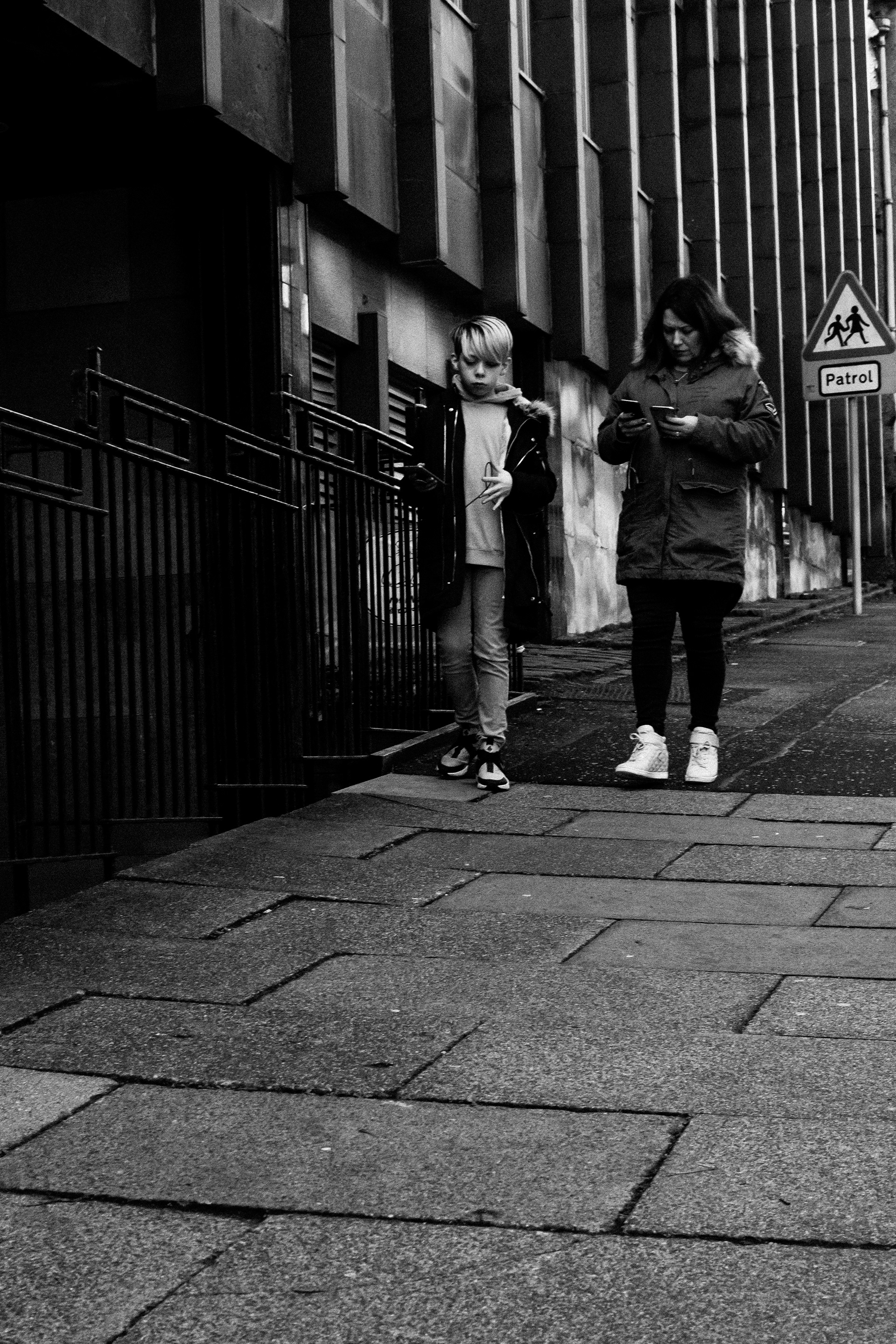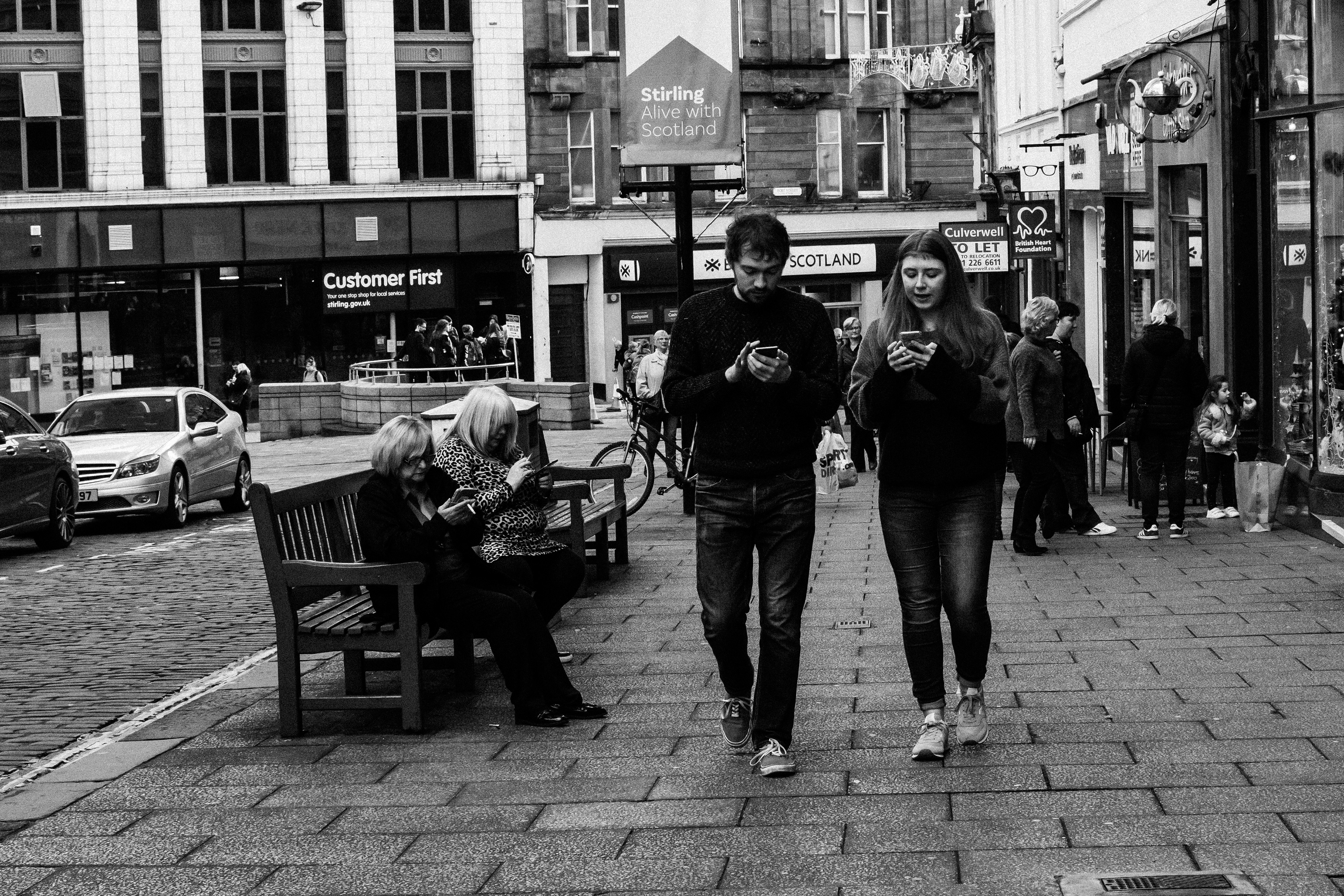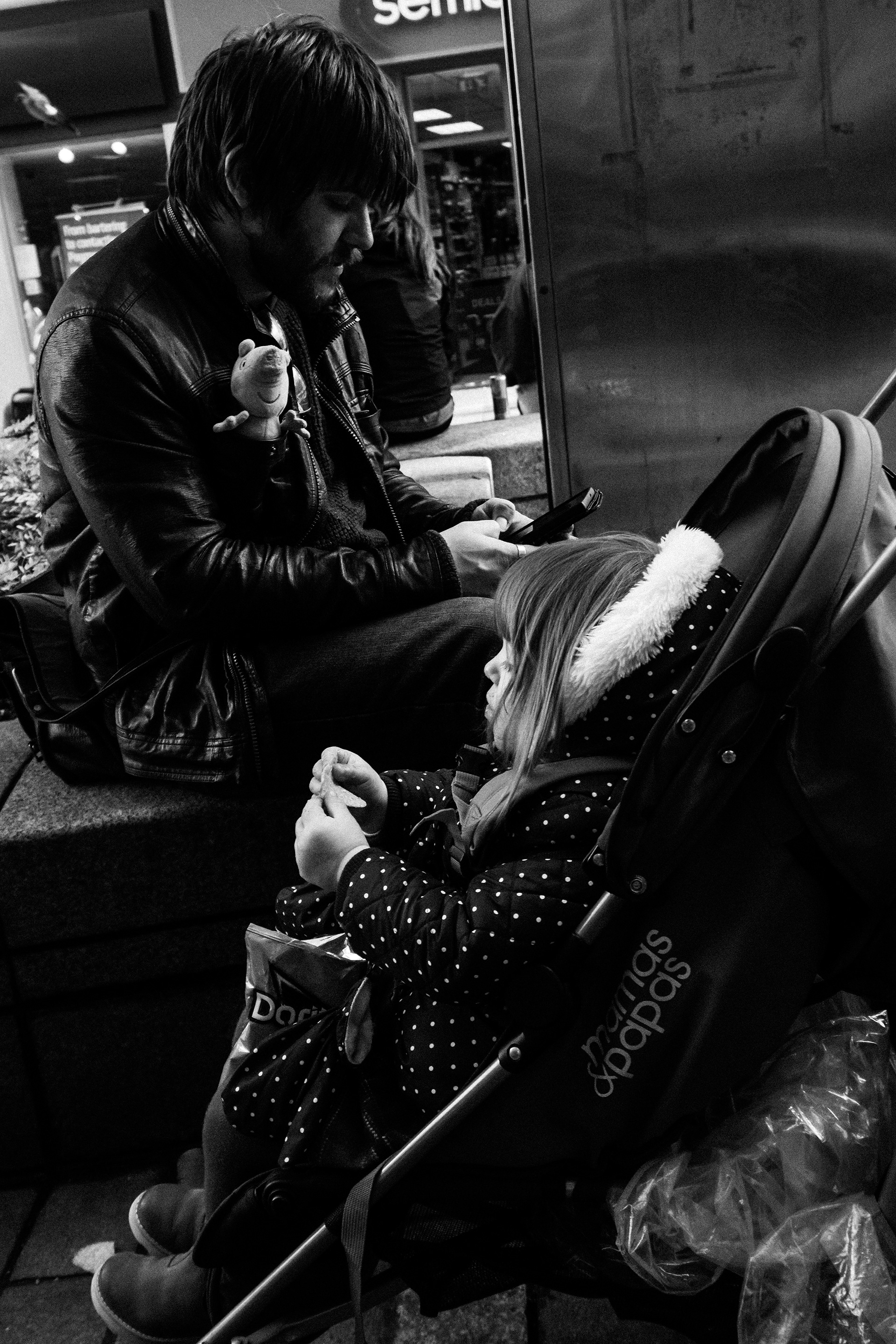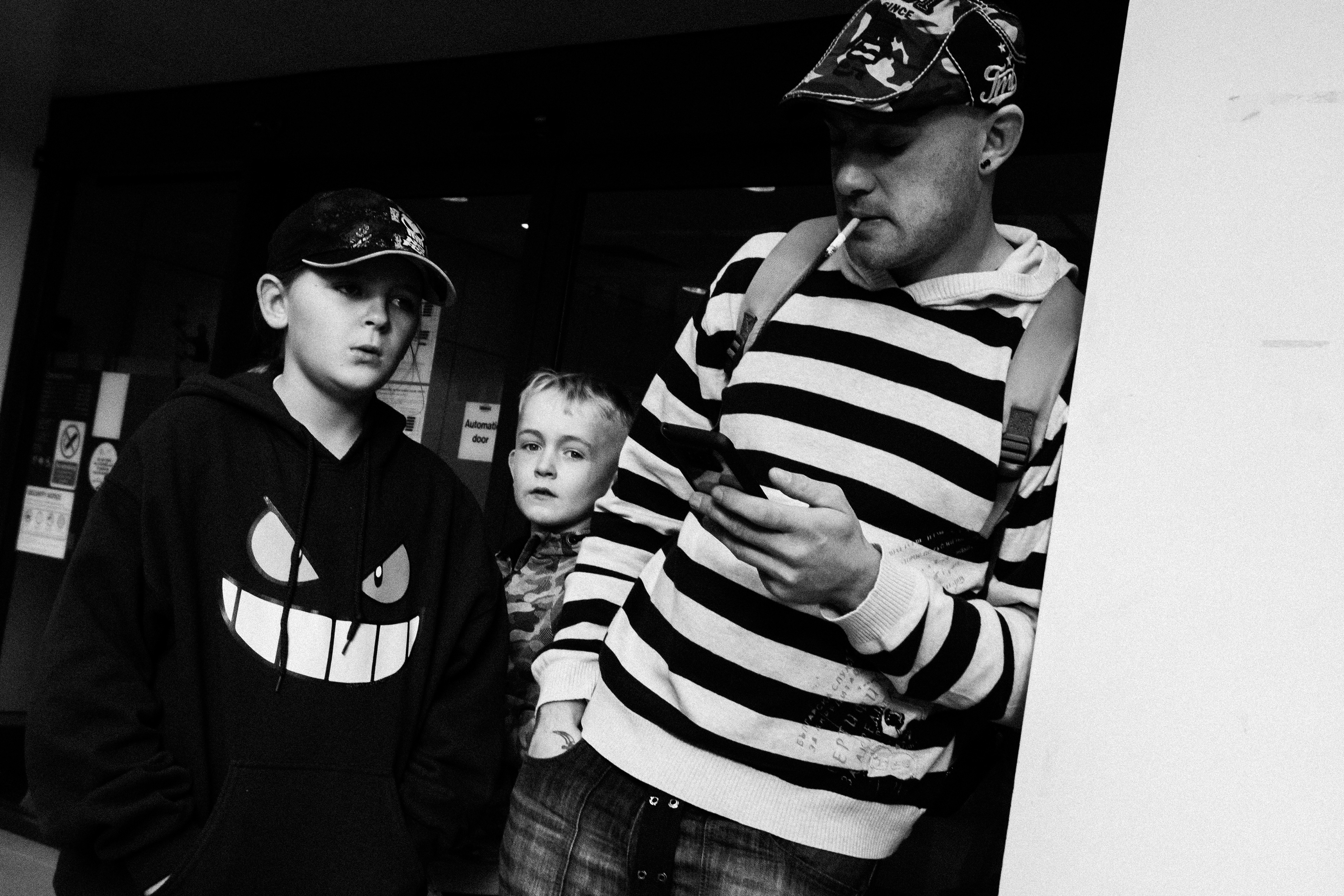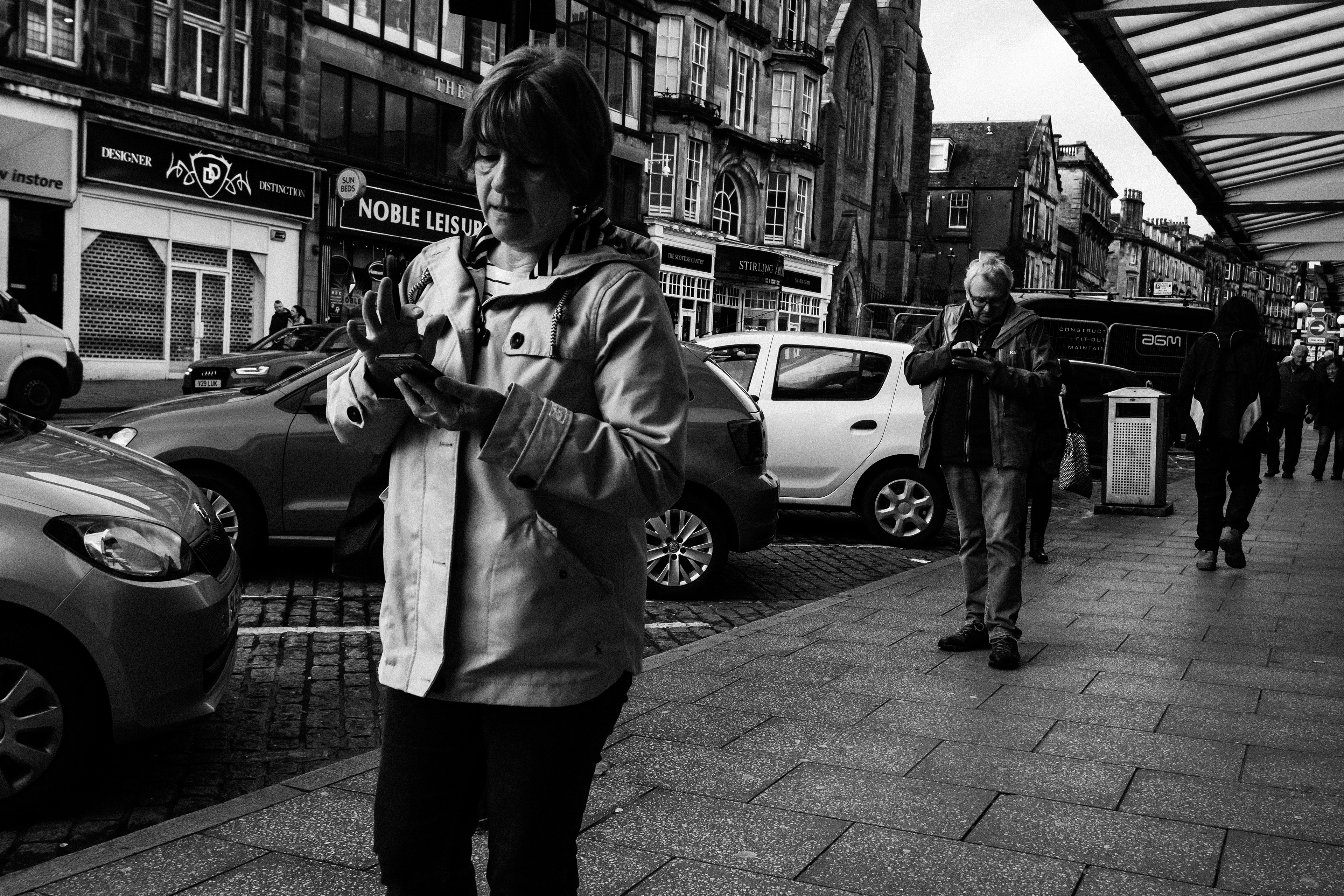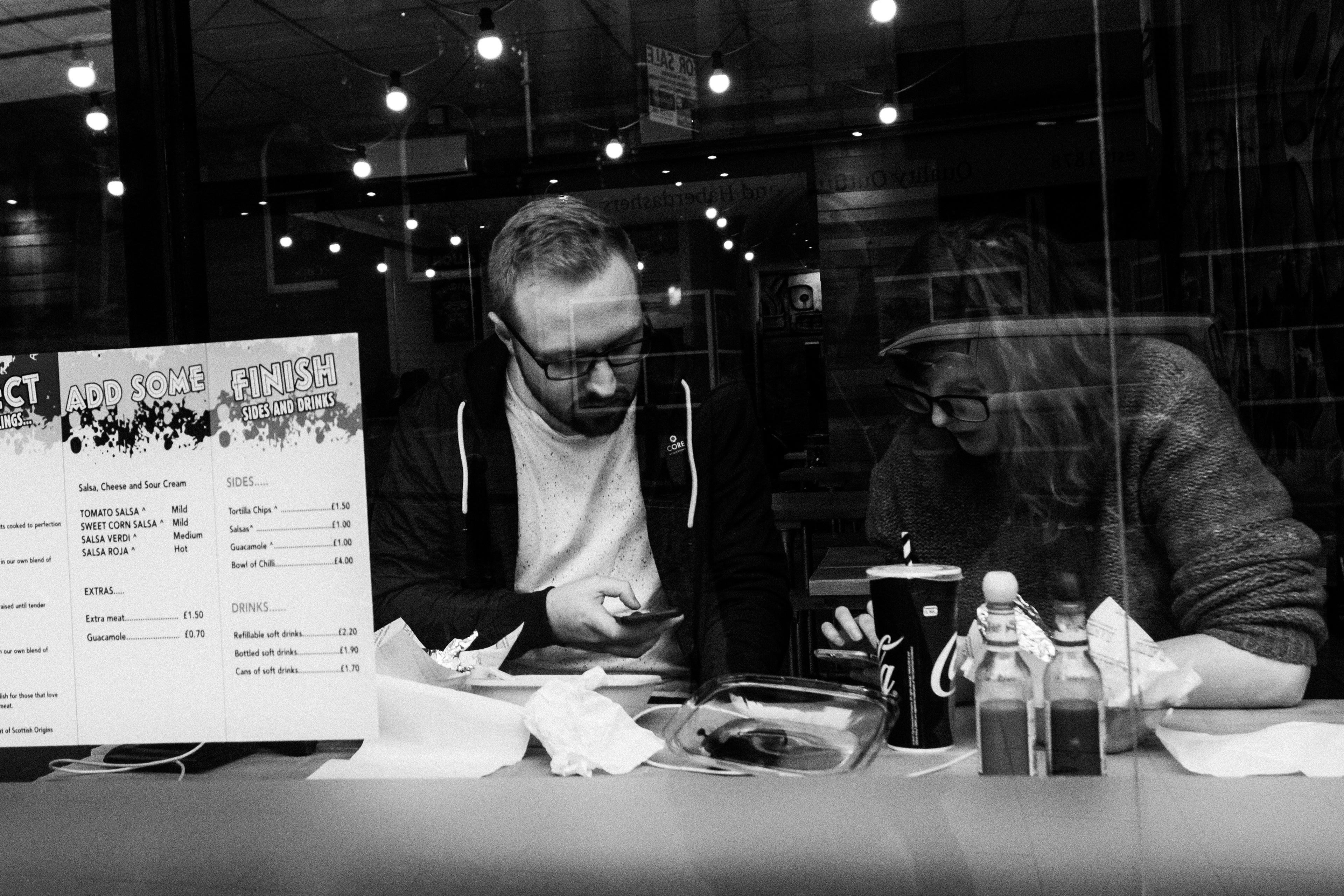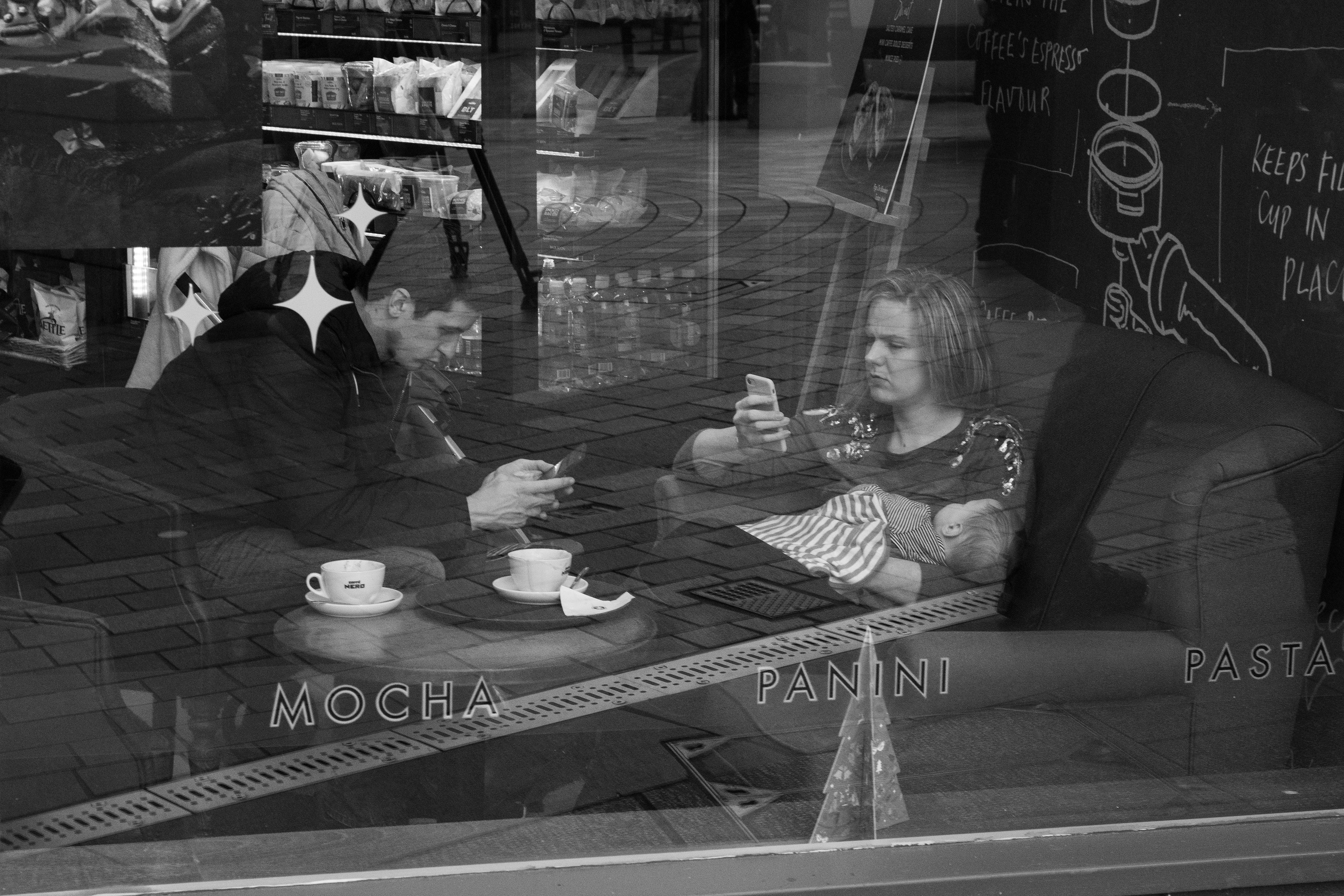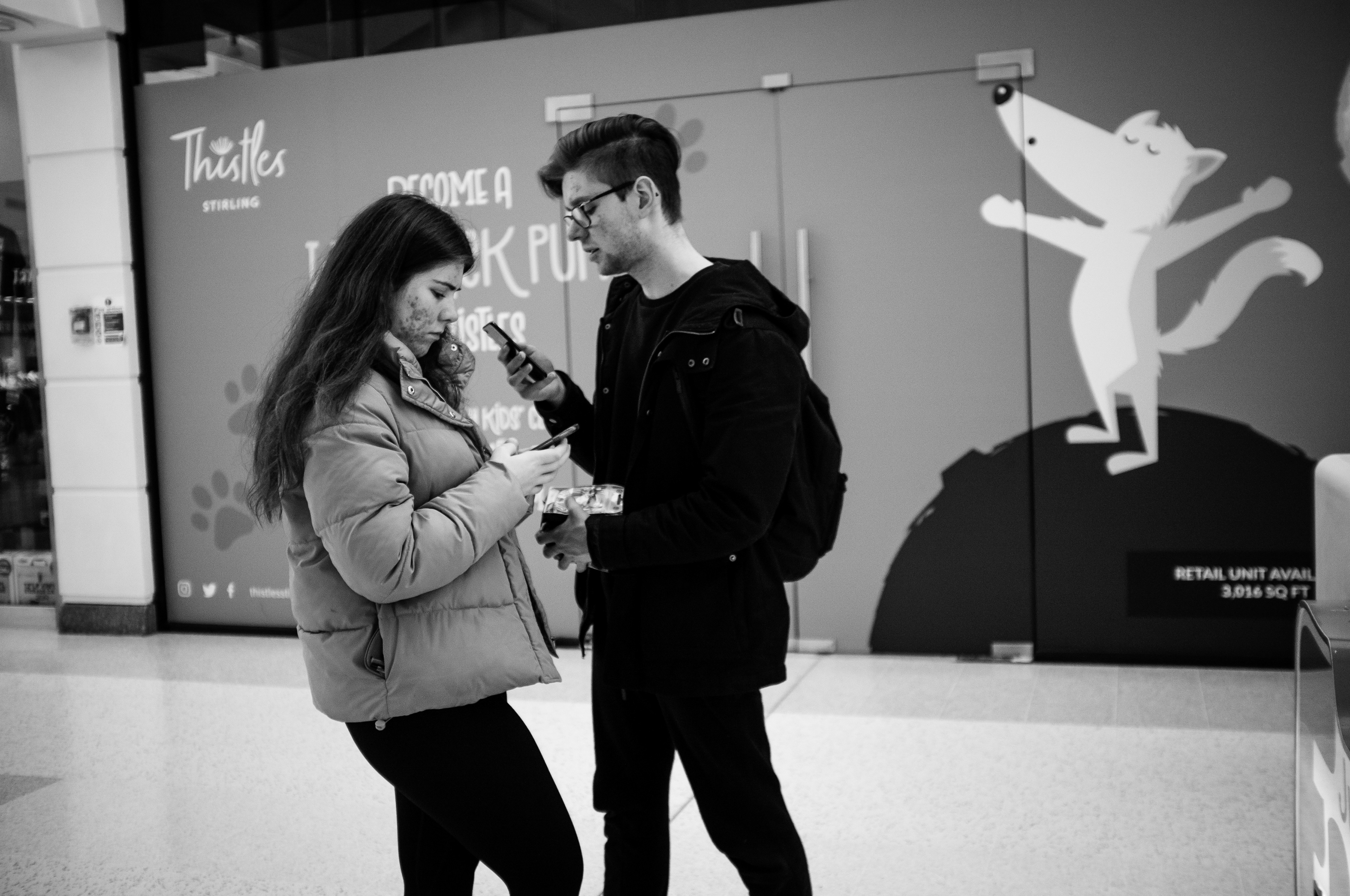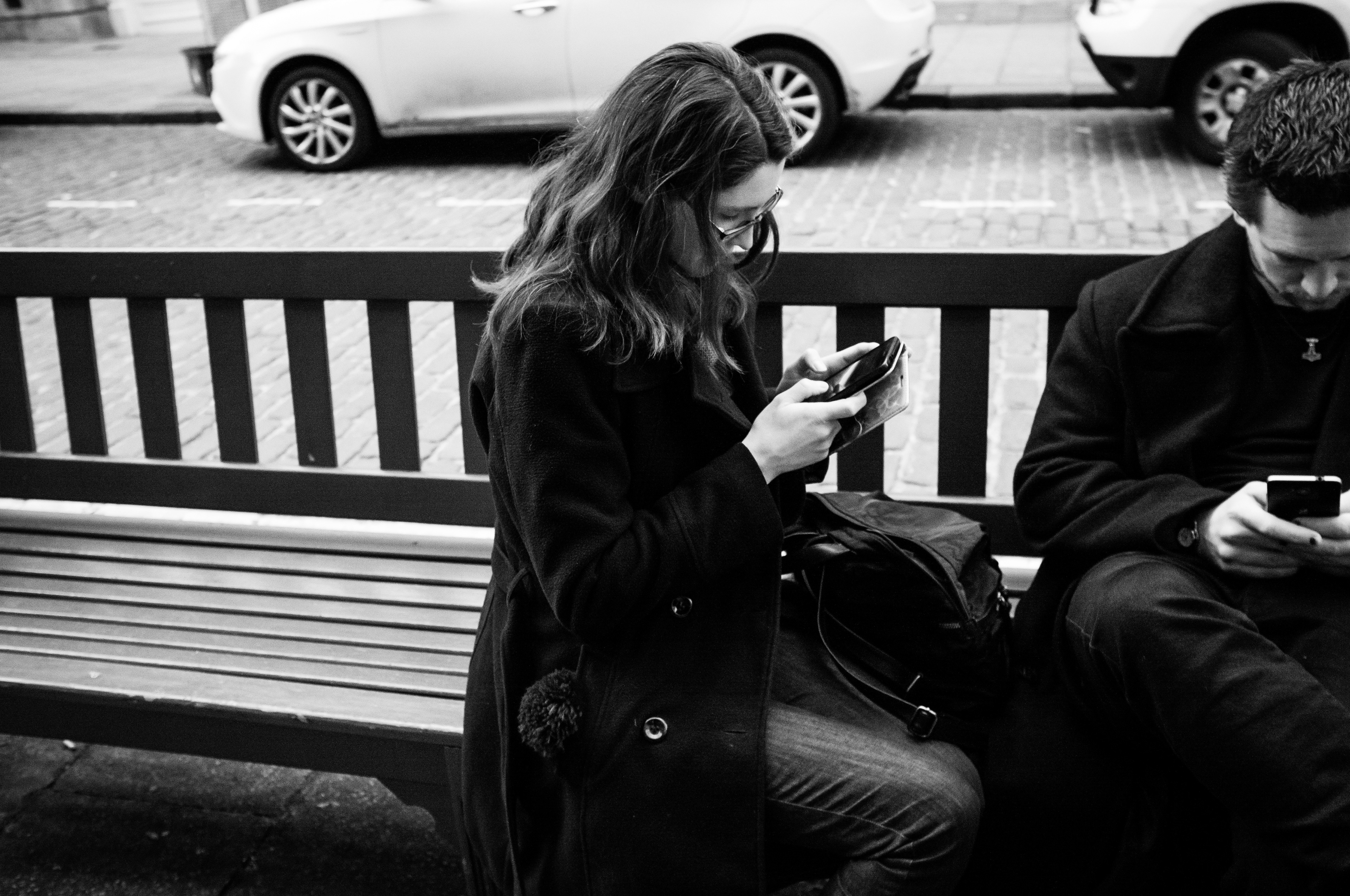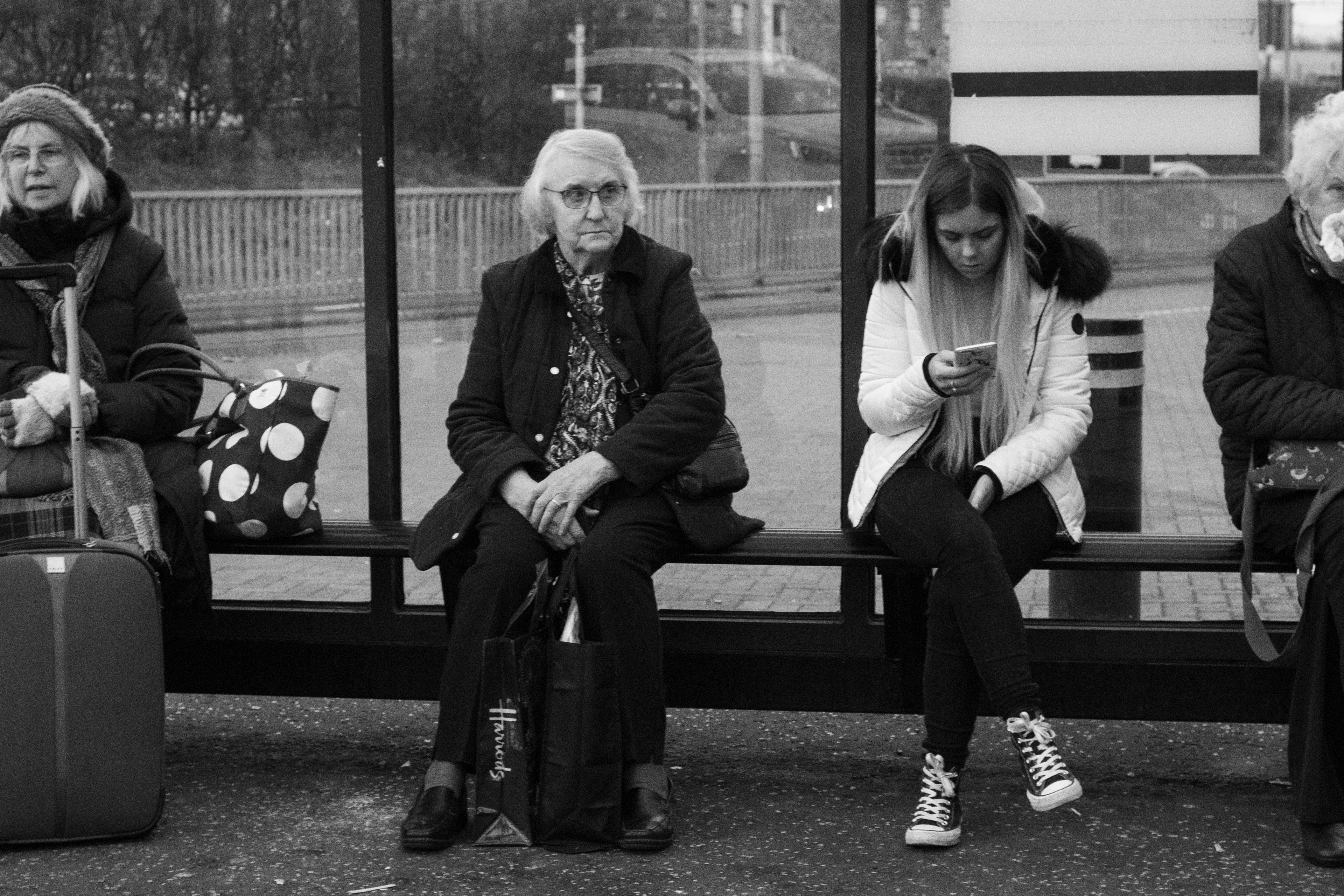 For my graded unit, I tried something completely new to me. I wanted to display the information from Graham Hancock's books using photography. The data supports a counter theory involving the dating of the monuments at Giza, Egypt. I crafted a lot of the stuff for each of the images which made it an interesting (pain in the arse) experience! I created all of these shots in my shed. 
Below is the 10 constructed images alongside extracts from my project submission named 'Zep Tepi'.
Zep Tepi
Like a cryptic message in a bottle, the pyramids and the Sphinx in Egypt have delivered clues from the past to whomever can decipher their meaning. My project is a representation of the data supporting a counter theory that has been met with great resistance by the scientists, historians and theorists that firmly support the established paradigm. Unfortunately for those standing their ground for the current consensus, more and more evidence from historical sites around the planet is persistently building to support the alternate theories.
Image 1 - The sun setting behind the three pyramids of Giza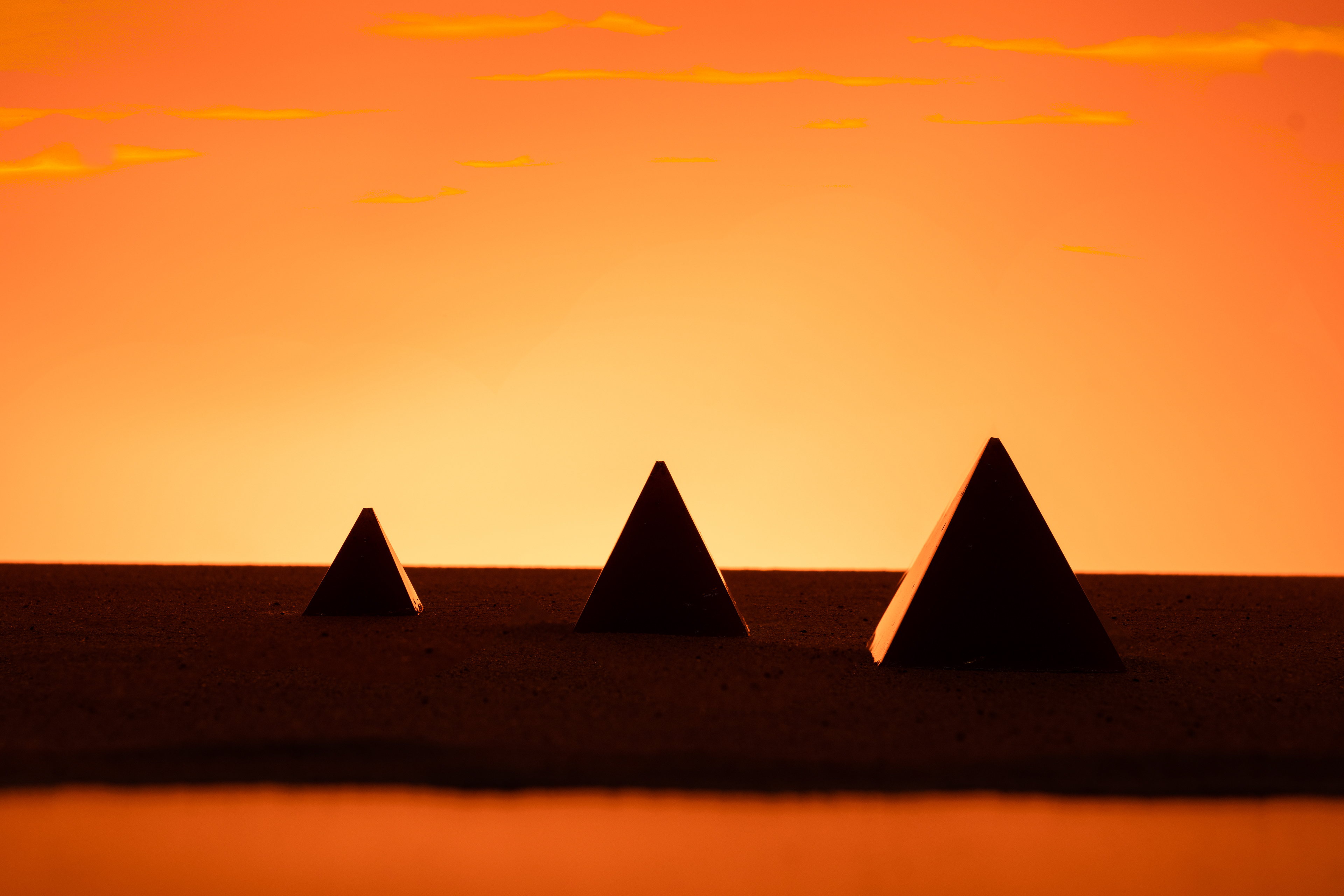 Image 2 - The pyramid of Khufu is a 1:43200 scale model of the upper hemisphere of the Earth
Each side of the Pyramids are almost perfectly the same length being only a matter of feet between the longest and shortest sides.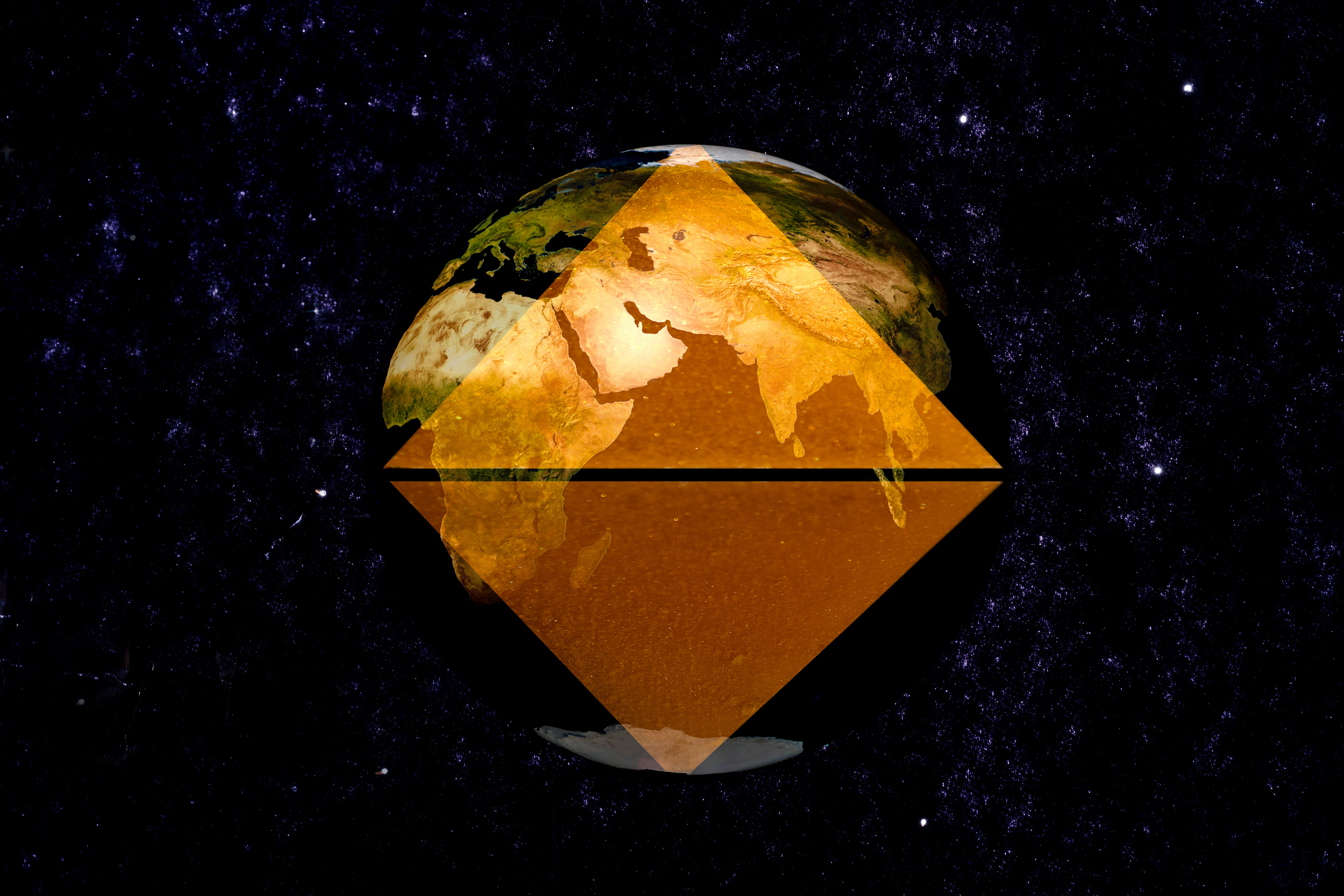 Image 3 - The pyramids align almost perfectly to the true cardinal points with an error of three-sixtieths of one degree.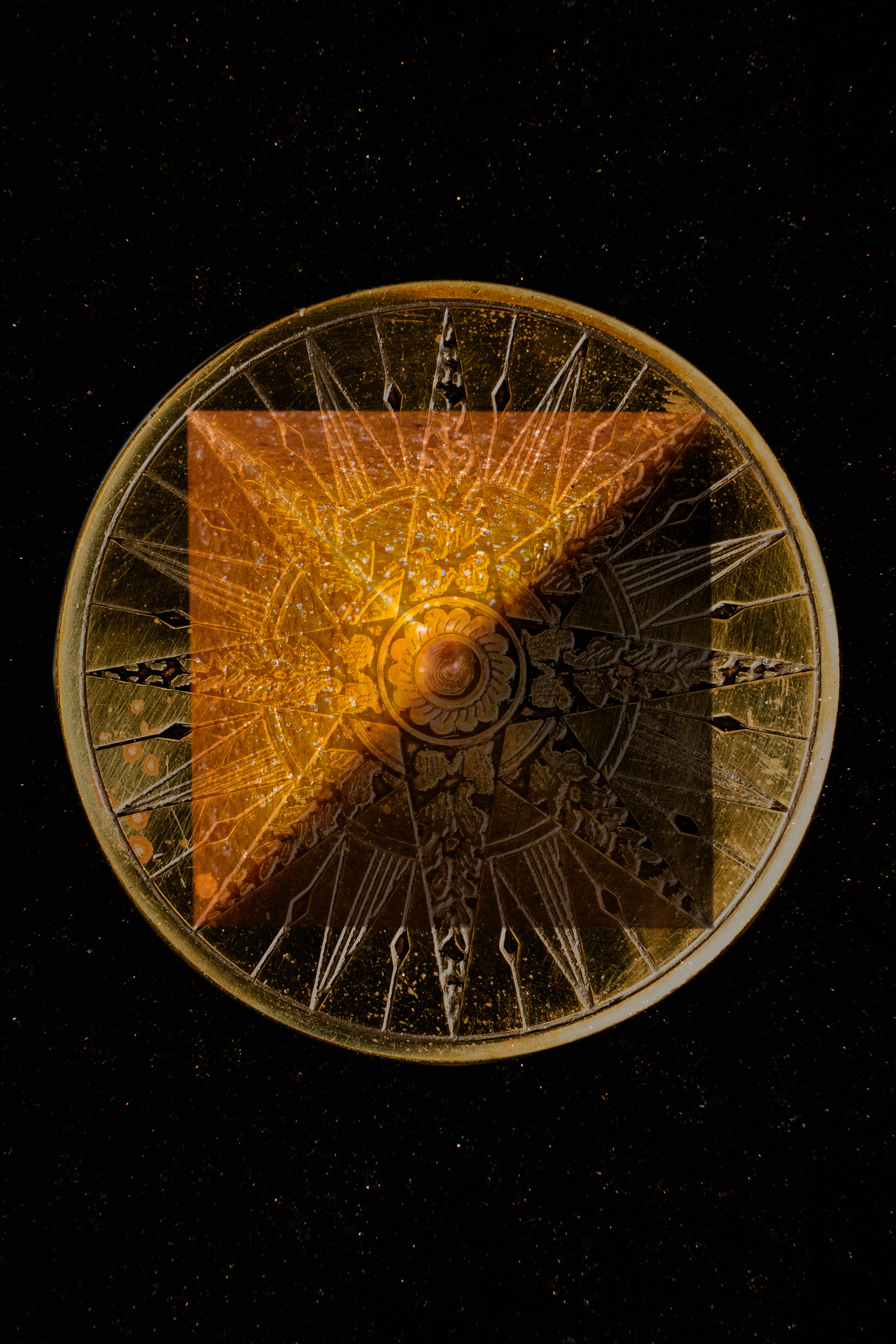 Image 4 - Our planet goes through a cycle called the precession of the equinox. As the Earth spins it wobbles on an axis like a spinning top. It is tilted 23.5 degrees from the vertical. The Earth spinning at a 23.5 degree angle causes a rising and falling effect on the position of the stars in our sky across millennia. This rising and falling effect of the stars is called the meridian transit.
Each precessional cycle takes 25920 years and is also known as "the great year."
One degree of change would take 72 years to observe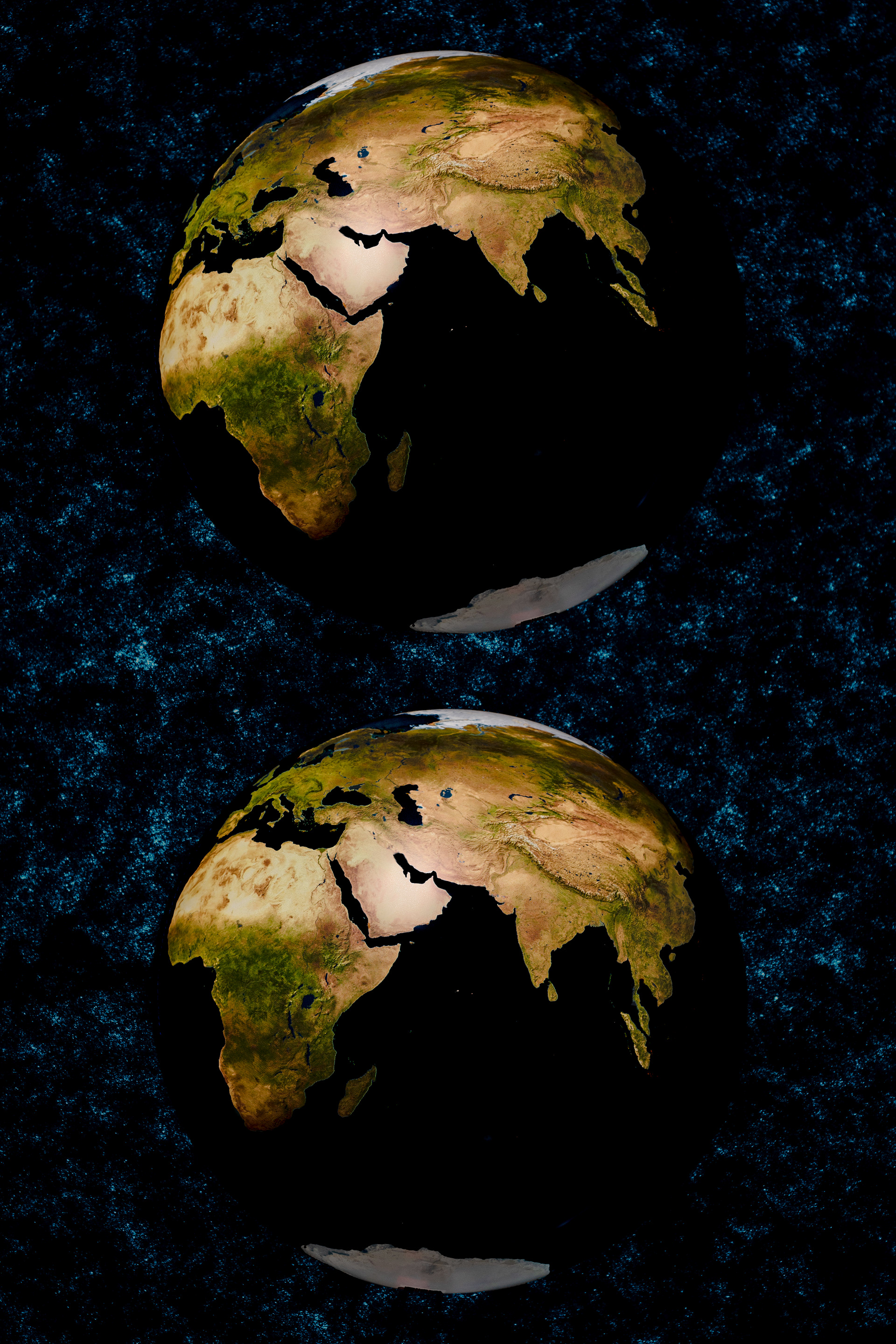 Image 5 - Perfect reflection of the ground and the sky at 10500bc.
The Nile river continuing on into the sky as the milky way.
The pyramids a mirror image of Orion's belt. Al Nitak, the first star on Orion's belt, on the lowest point of its meridian transit falling perfectly above the pyramid of Khufu.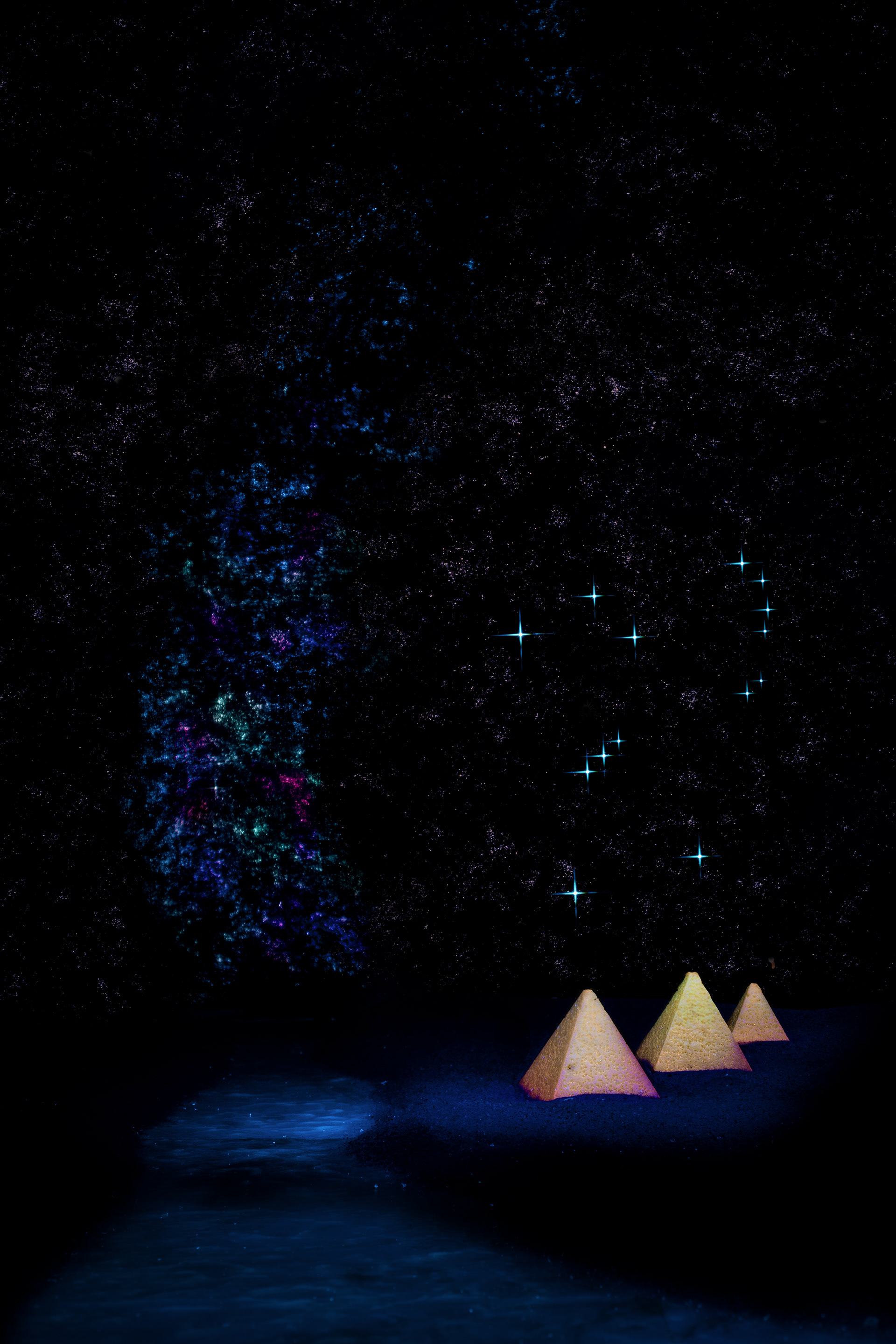 Image 6 - Pyramids Khufu, Khafrre and Menkaure placed perfectly to mimic the stars of Orion's belt.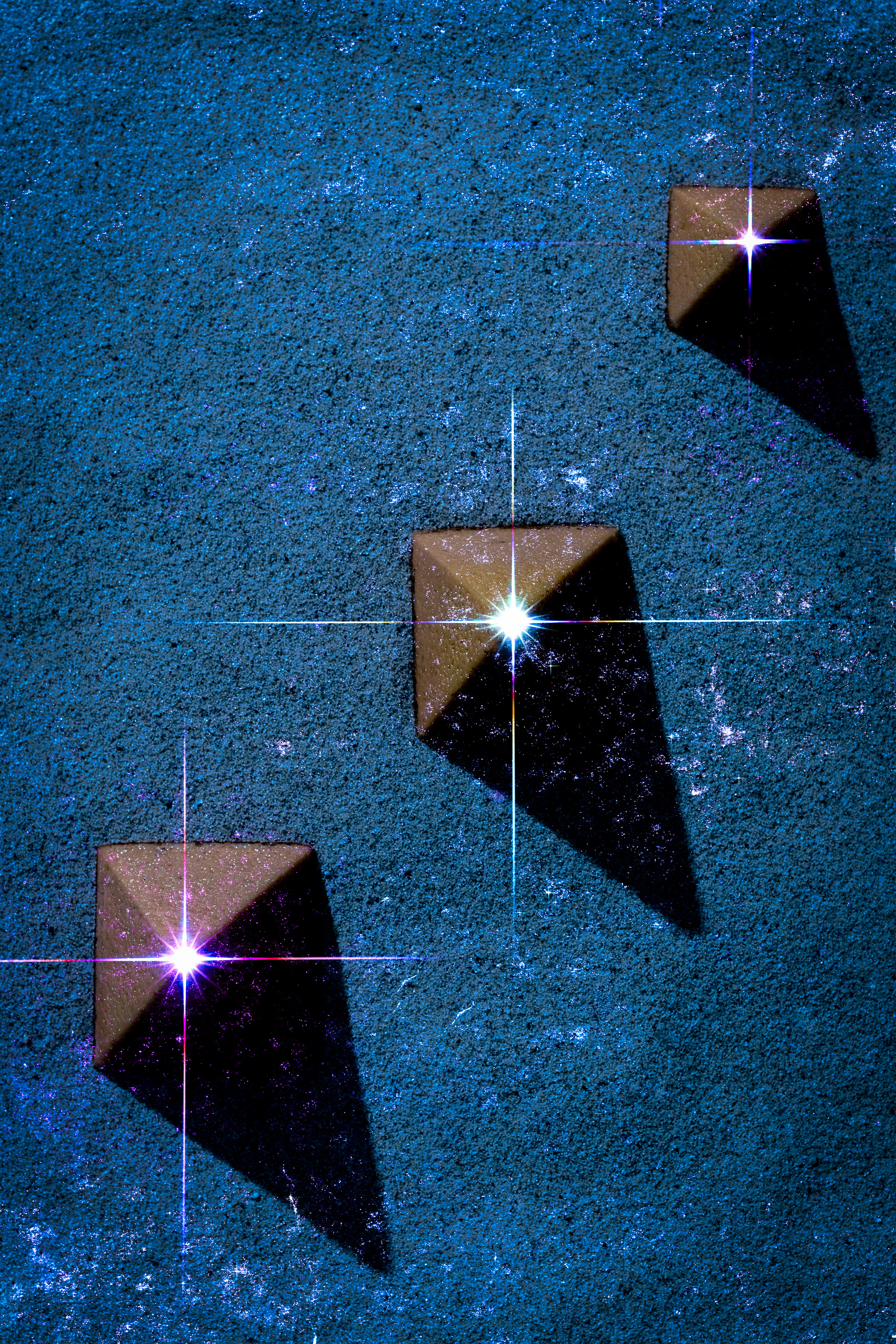 Image 7 - The left of this image represents South and the right represents North.
The pyramid of Khufu has star shafts cutting through to the outside from both the King and the Queens chambers.
Above is the King's chamber with star shafts pointing south to Al Nitak in Orion's belt and North to Thuban belonging to the Draconas constellation.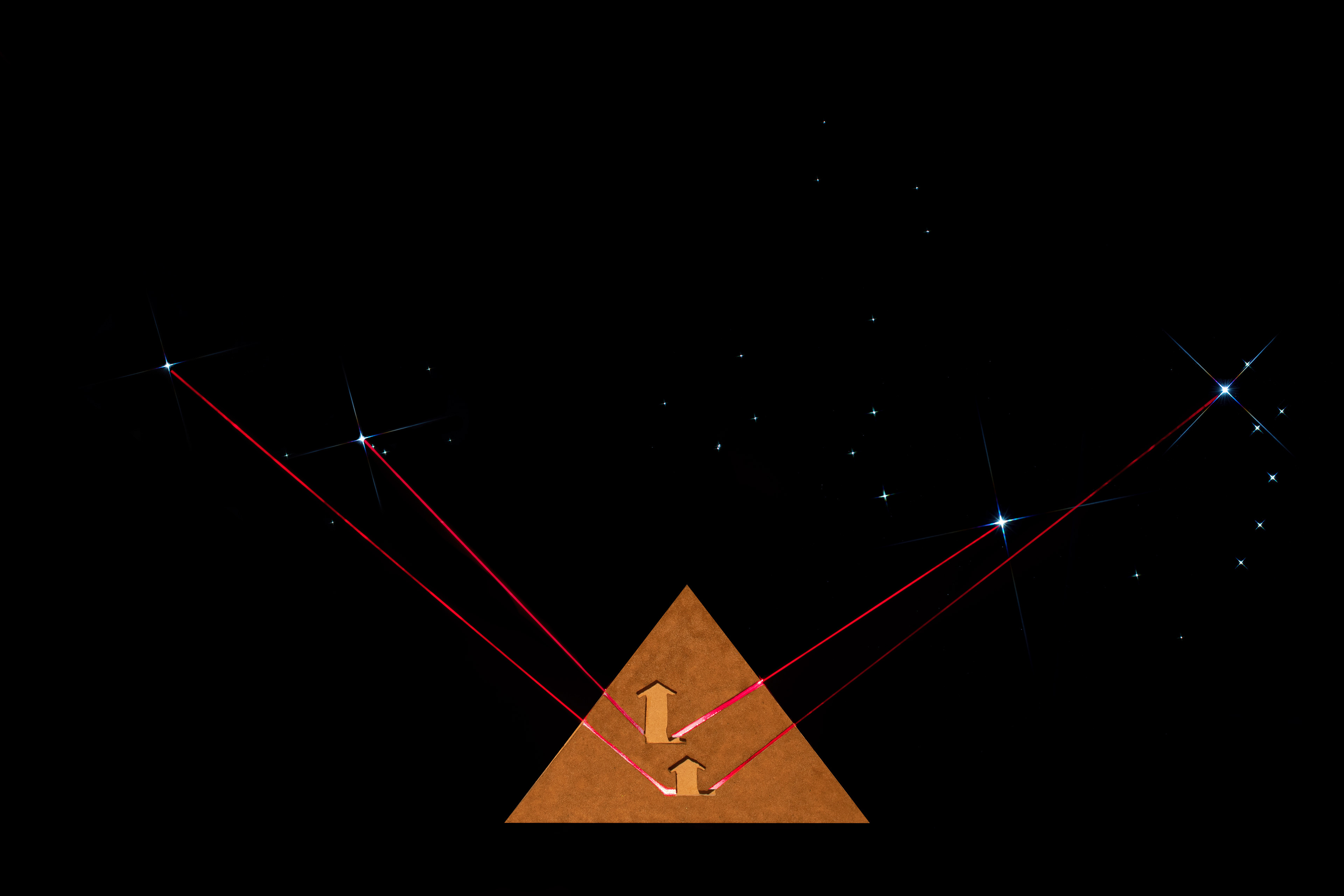 Image 8 - The Sphinx facing the rising sun on the spring equinox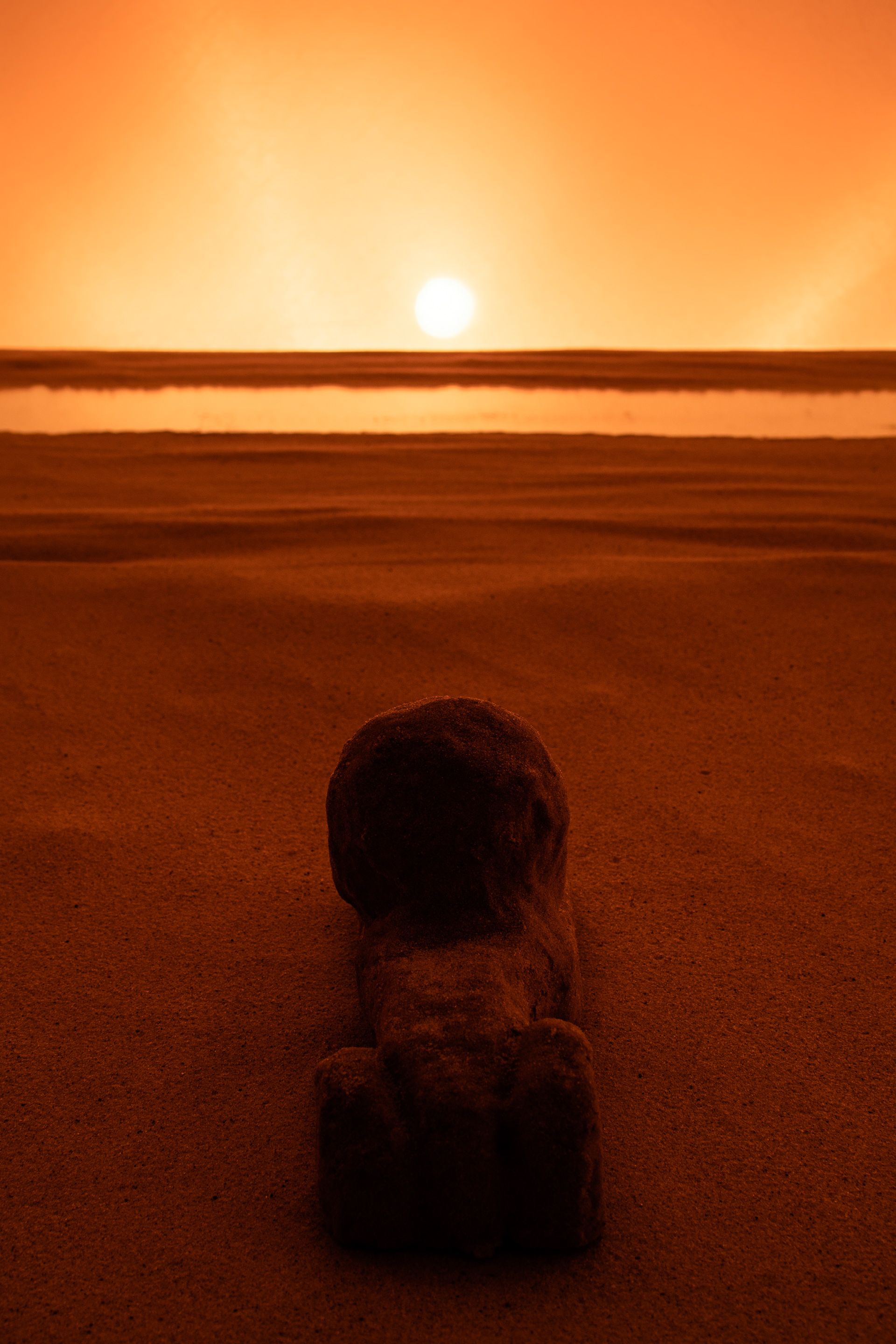 Image 9 - The Sphinx looking directly at its celestial counterpart, the constellation of Leo, just before sunrise on the spring equinox 10450 bc.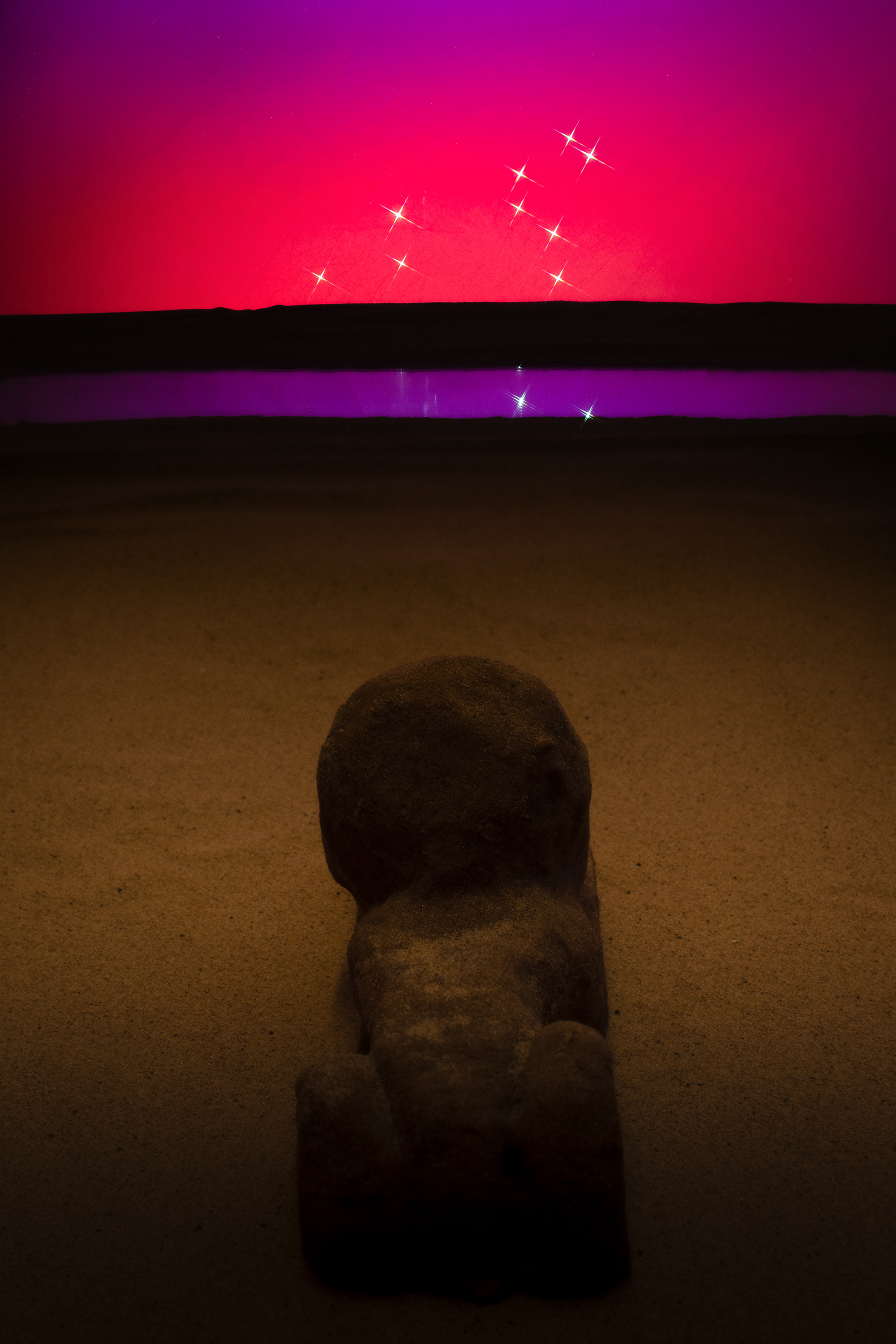 Image 10 - An interpretation of my thoughts after learning of the mysteries of lost civilisations.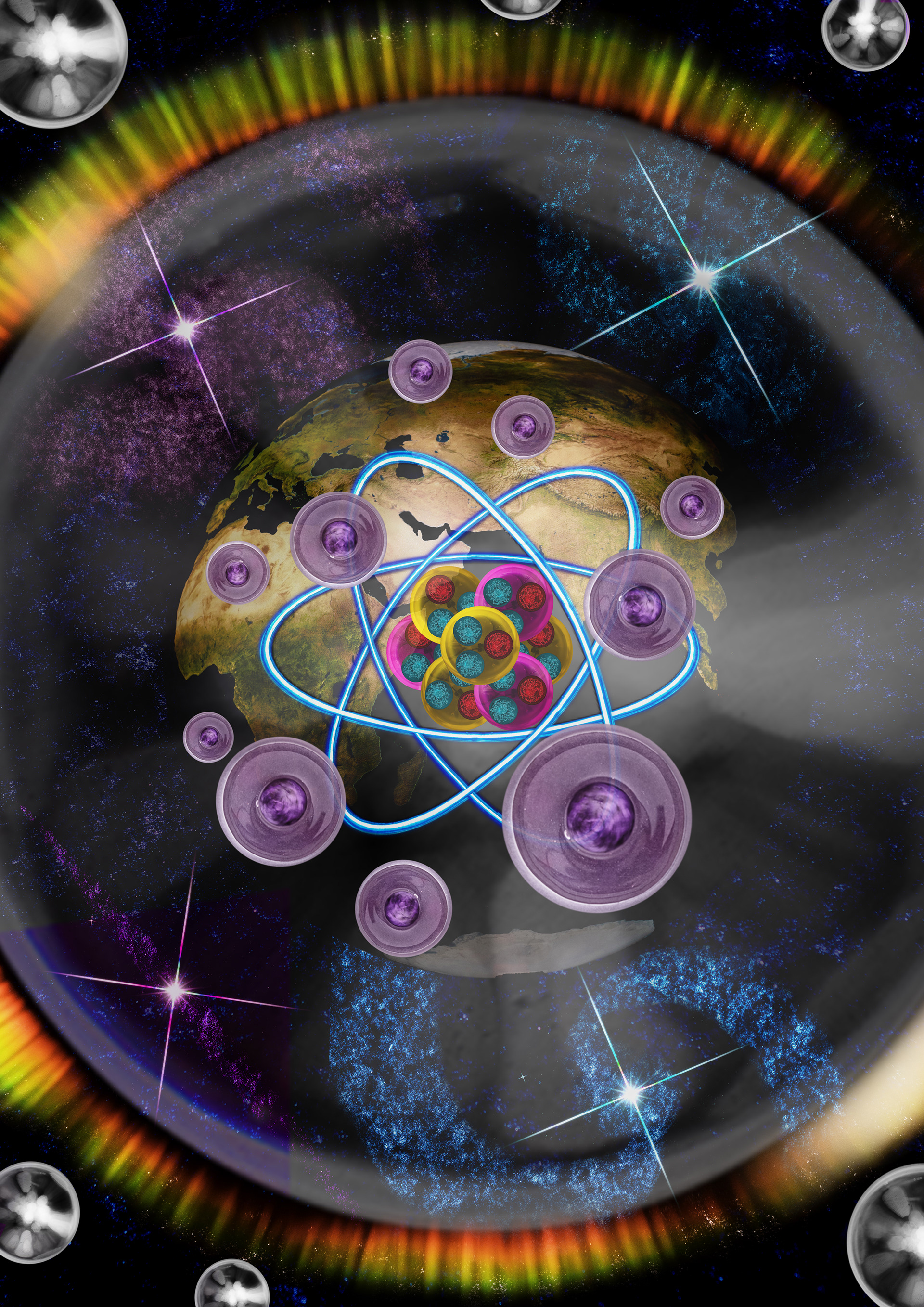 The next post will be about my summer and the opportunities I've been gifted by some wonderful people. 
Photography podcasts
 - The Candid Frame: Conversations on Photography

 - Hit The Streets with Valerie Jardin
 - Street Photography Magazine
 - Improve Photography Network
 - B&H Photography Podcast
Thanks for reading!
Continuing on from post 1...
...After a few months of listening to podcasts all day everyday, I changed my diet. This was the first positive step in shifting my life. I was a carb and sugar monster chasing that full feeling and using food as another reward for making it through the previous hour and a half. I would get the full stomach but it would fade within an hour after eating what I felt was a lot. I'm an energetic person so all the carbs and sugar caused me to peak really high and crash soon after which was not a good cycle for my body and mind.
I now treat my food as fuel
but this doesn't mean that it tastes disgusting or bland, all my meals taste amazing. I've put my own twists on them so they cater to my need for hot sauces and intense flavours! I learned everything about my diet from Rhonda Patrick as well as Joe Rogan's company website called "Onnit." If you listen to Joe's podcast you'll have had the slogan "total human optimisation" burnt into your grey matter. Rhonda has her own podcast called "Found My Fitness" and has been on Joe's show a few times too. I'd highly recommend giving them a listen if you fancy a 3 hour blast of health and nutrition information. 
I've forgotten a lot of the scientific reasoning for a lot of the foods I'm eating but I know it's good stuff because I rarely feel clouded or completely burst, which was once my daily routine.
My change in diet brought me clarity
. I was used to a never ending cycle of being foggy and tired so just having the ability to think clearly set me free to do everything that I've done since. Being disciplined is key here but I drop the ball all the time and indulge in all sorts of shitty behaviours I know I'll regret. "Just one more..." - aye right then.
Two years of a healthier, more disciplined and purposeful life go by and I was really starting to consider my options. Back in the early days, 
I didn't think I had any options
. My grades weren't up to much and all the ideas I came up with were never going to happen i.e. winning the lottery that I don't even play. Around this time, I had been playing with cameras for about 6 years. I felt my photography was better than that of other hobbyists from my area, which instilled a confidence within me. This is when I started thinking I could have a chance at earning money with my photos and I decided early in 2017 that I needed to make social media pages for my photography. I thought if I'm really going to go for it and eventually fund my life with my camera, it wouldn't do any harm to start putting my work out there. Before this, I didn't really feel there was a need for a page dedicated to my images but once they were ready, I had loads of content to upload from my photography journey, which I enjoyed revisiting. Having an outlet to present my work made me even hungrier to learn and experiment with new ideas. 
That summer I had an awesome experience doing a shoot for a car magazine, which resulted from a spontaneous attempt at advertising my services. I went to Bo'ness Revival hill climb and classic car show with a bunch of freshly made business cards. This was the first time I was officially putting myself out there and I struggled to muster up the confidence to march over and place a card on a car window, 
I felt like a fraud
. "Well I'm putting business cards out there, I must be a professional eh?" Naw. I'm just someone who kind of knows how to work a camera.
It was one of those days where you feel like you're abroad
in

some exotic country soaking up the sun - It was blissful!
 The prize giving was held near the end of the day as the sun was setting and everyone left the paddock for about half an hour. This was my chance to get my business cards on some windscreens discreetly and really play with my camera without people getting in the way. I was in awe at the wide variety of classic cars at the show, some I had never even heard of before. If you are into cars and haven't been to this festival, I'd highly recommend it!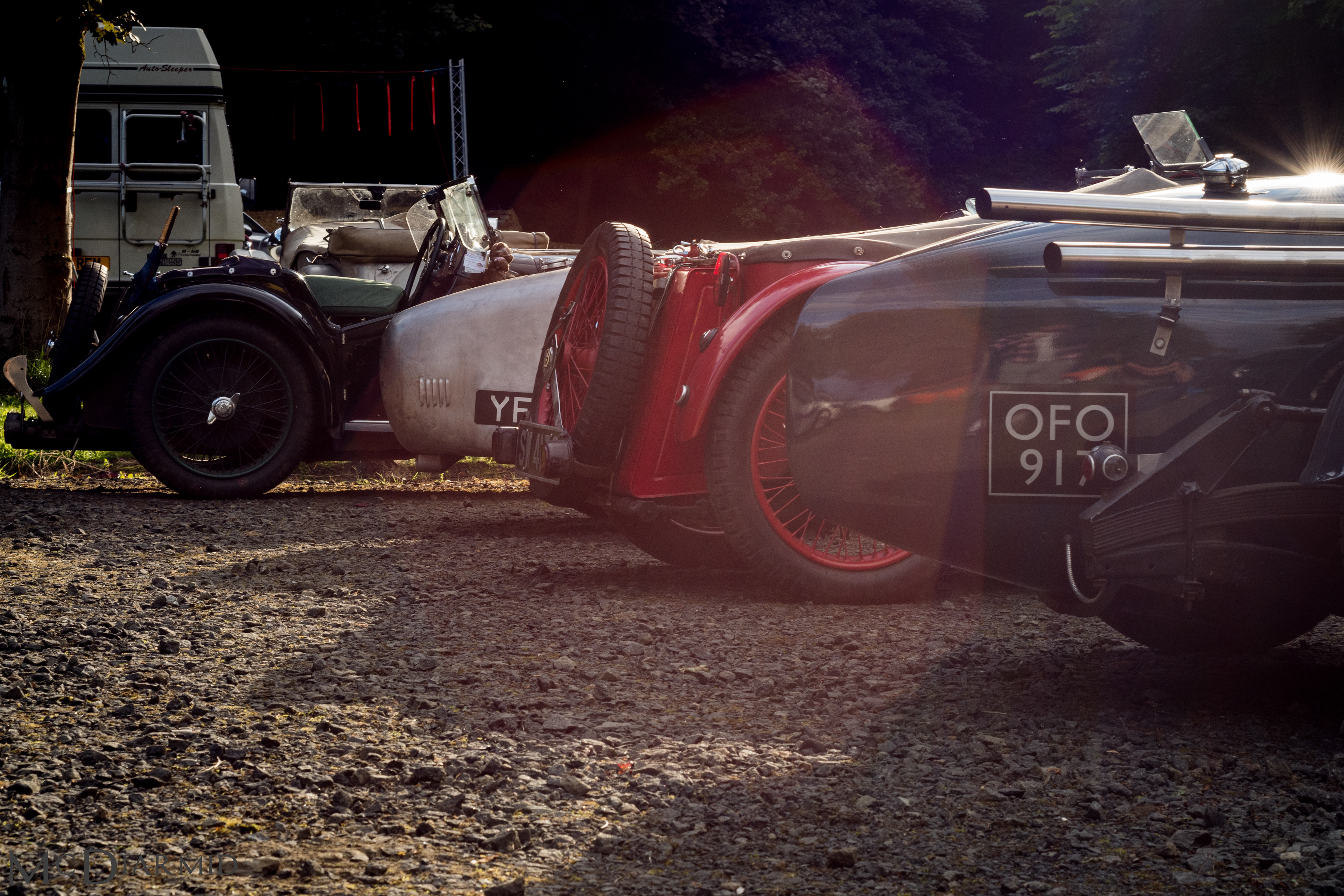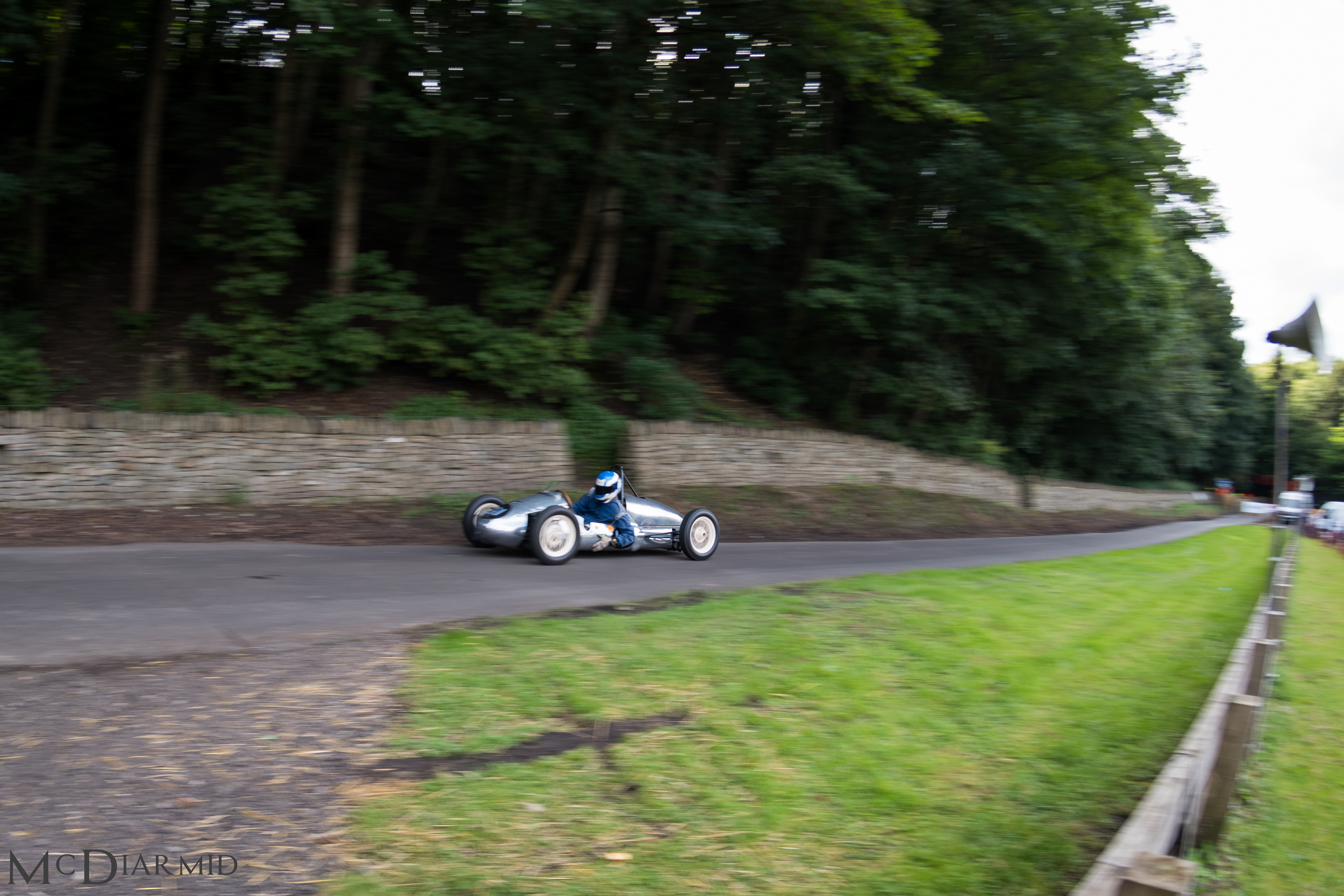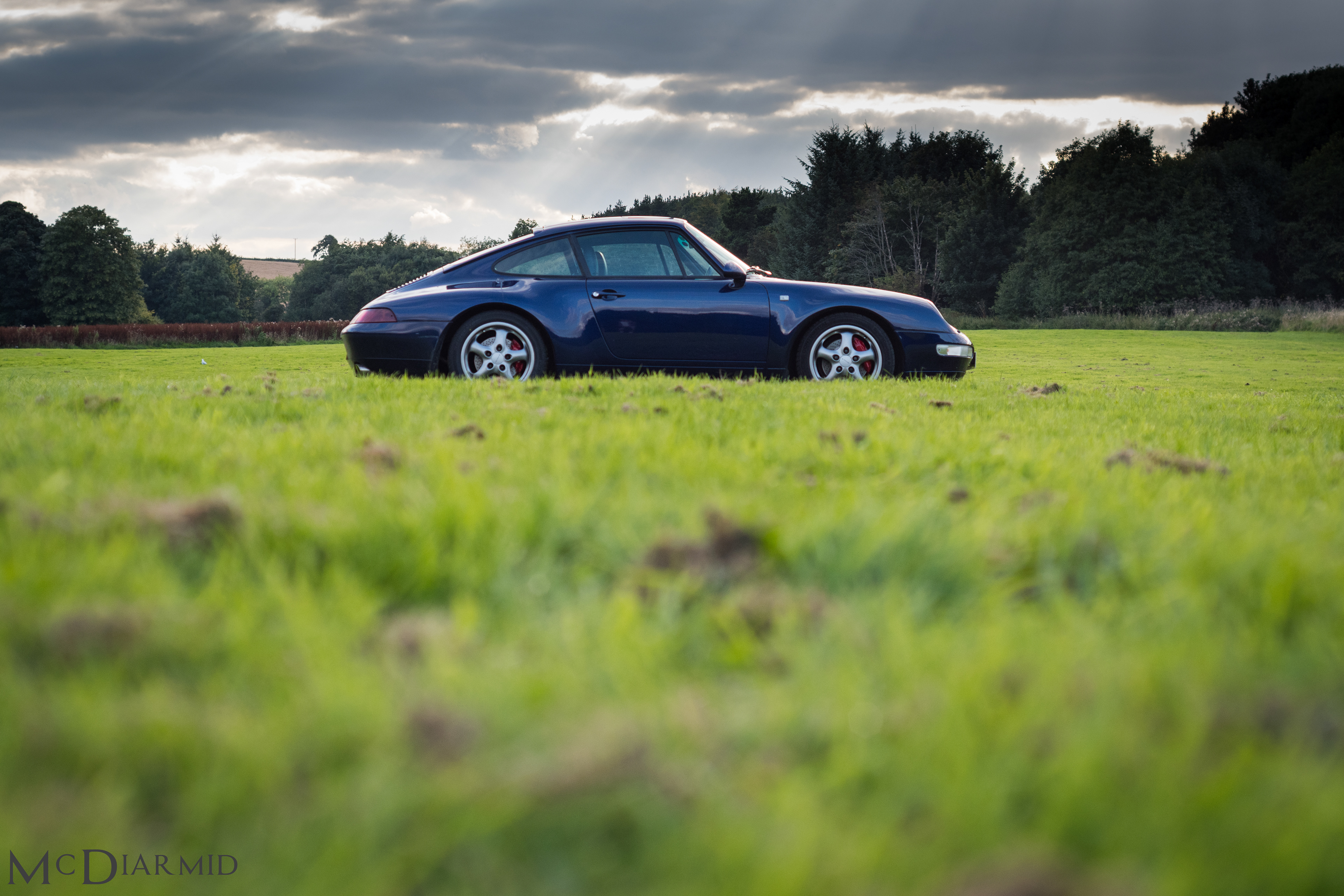 I
always
have my phone on silent but for the week following Bo'ness, I had it on the loudest setting - just in
case
. A few days went by and I began to laugh at how naive I was in being so cautious about missing a phone call. Then, I get an email from a guy called Alisdair who was at the car show and picked up one of my cards. He was a well established freelance motor journalist who was looking for someone to photograph two Mercedes that were to be featured in an upcoming edition of the Mercedes Enthusiast magazine.
I sent him over some of my car pictures and got the job!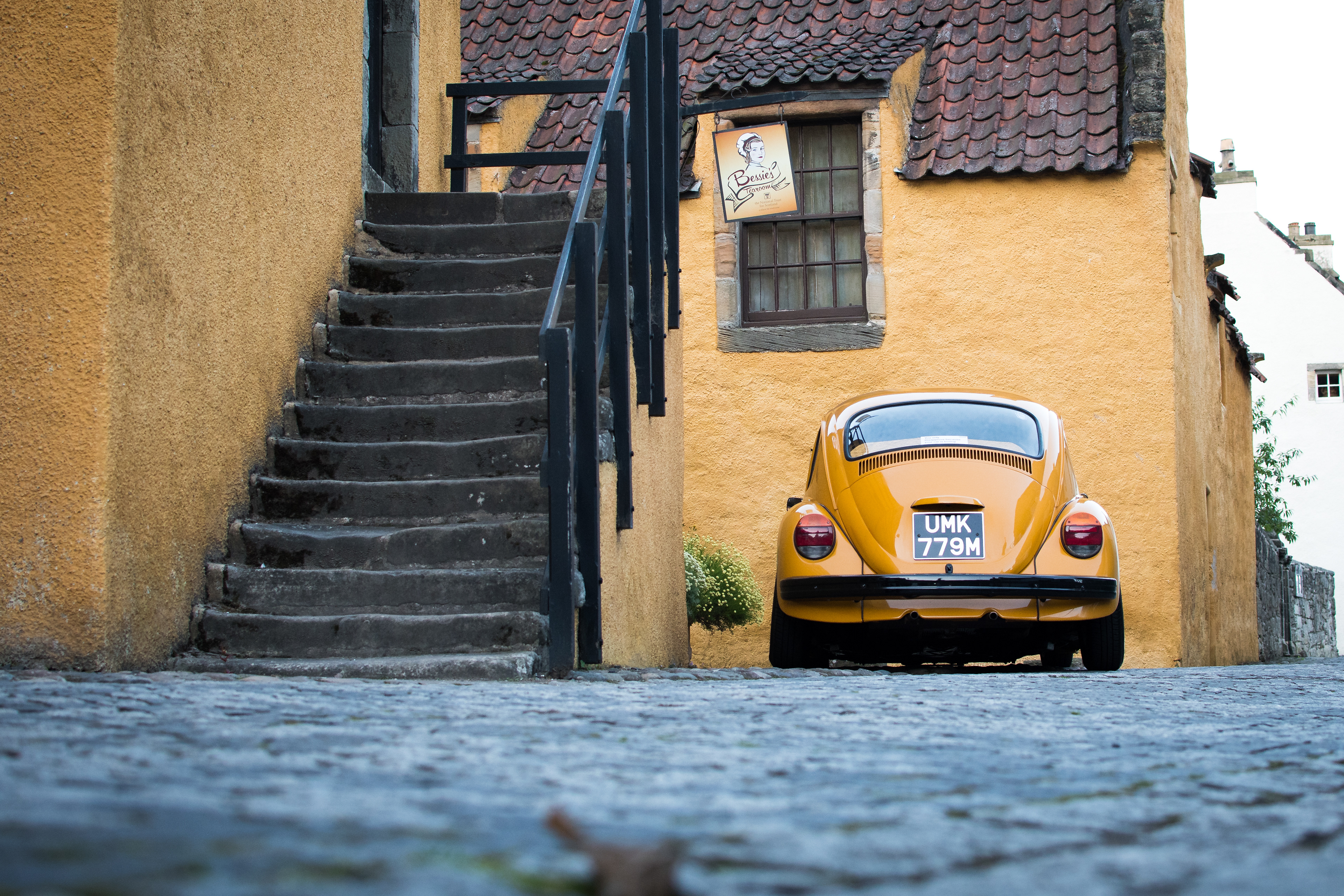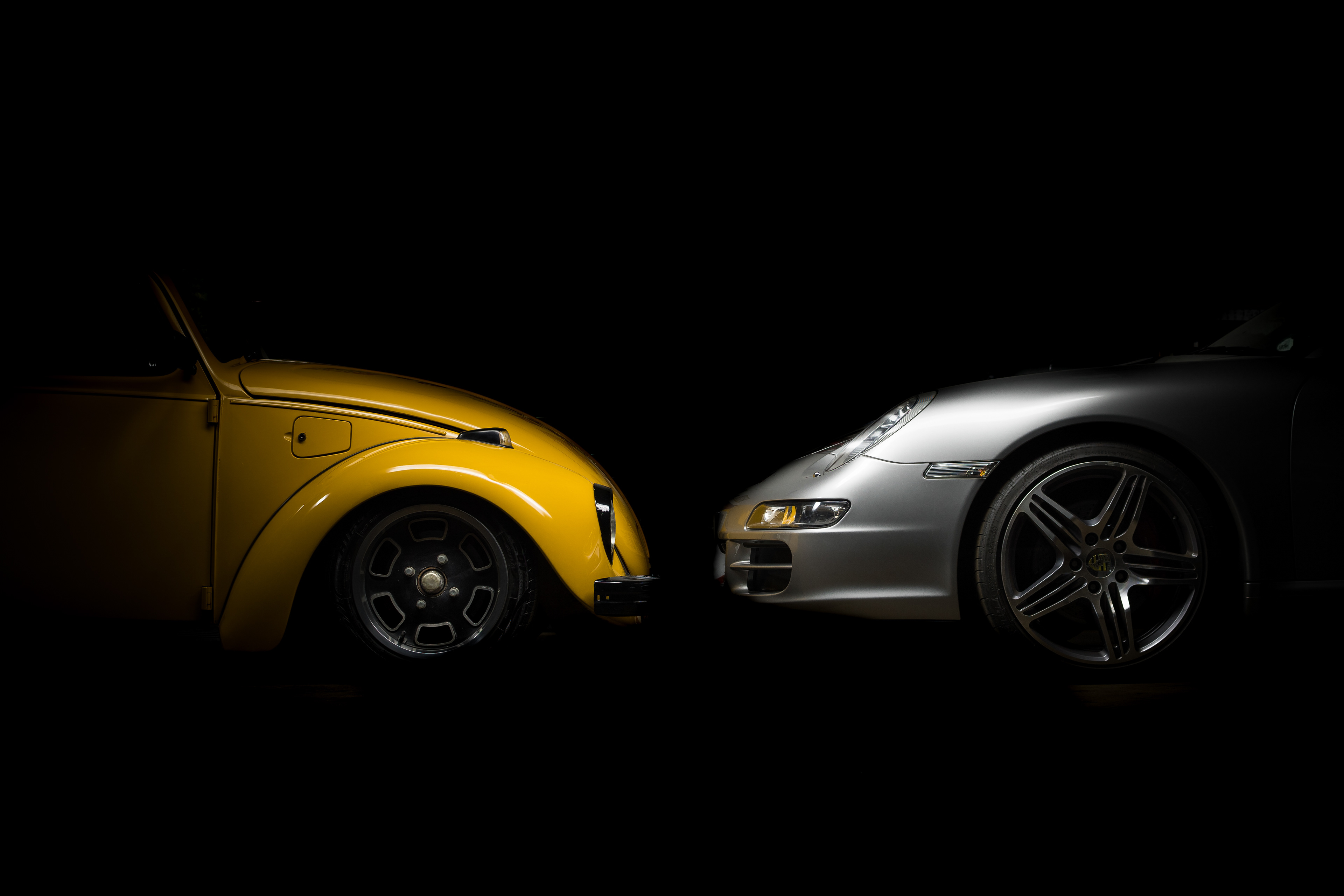 I got away from my work around lunch time to do the shoot on a Wednesday afternoon. As I was driving there I was thinking to myself, "This is it! It's actually happening!". As this was running through my mind, believe it or not, a Scania truck went passed on the opposite side of the road and had a massive bright blue neon sign on the back wall of the cabin that said, "Living the Dream". 
I arrived early so found a wee quiet spot down a back road near the meet-up point to make sure my gear was clean and in order. Whilst clearing dust from my lenses, I heard a rustling from the tree to my right and as I turned round, I see a red squirrel running away through the branches. I'd never seen a red squirrel up until this point, never mind having an opportunity to capture one with my camera. I silently panicked and scrambled to get my big zoom lens on the camera. I got closer and sat behind the wall near the tree and waited. Fortunately, the squirrel came back after a minute or so - I would have risked being late if it hadn't returned when it did!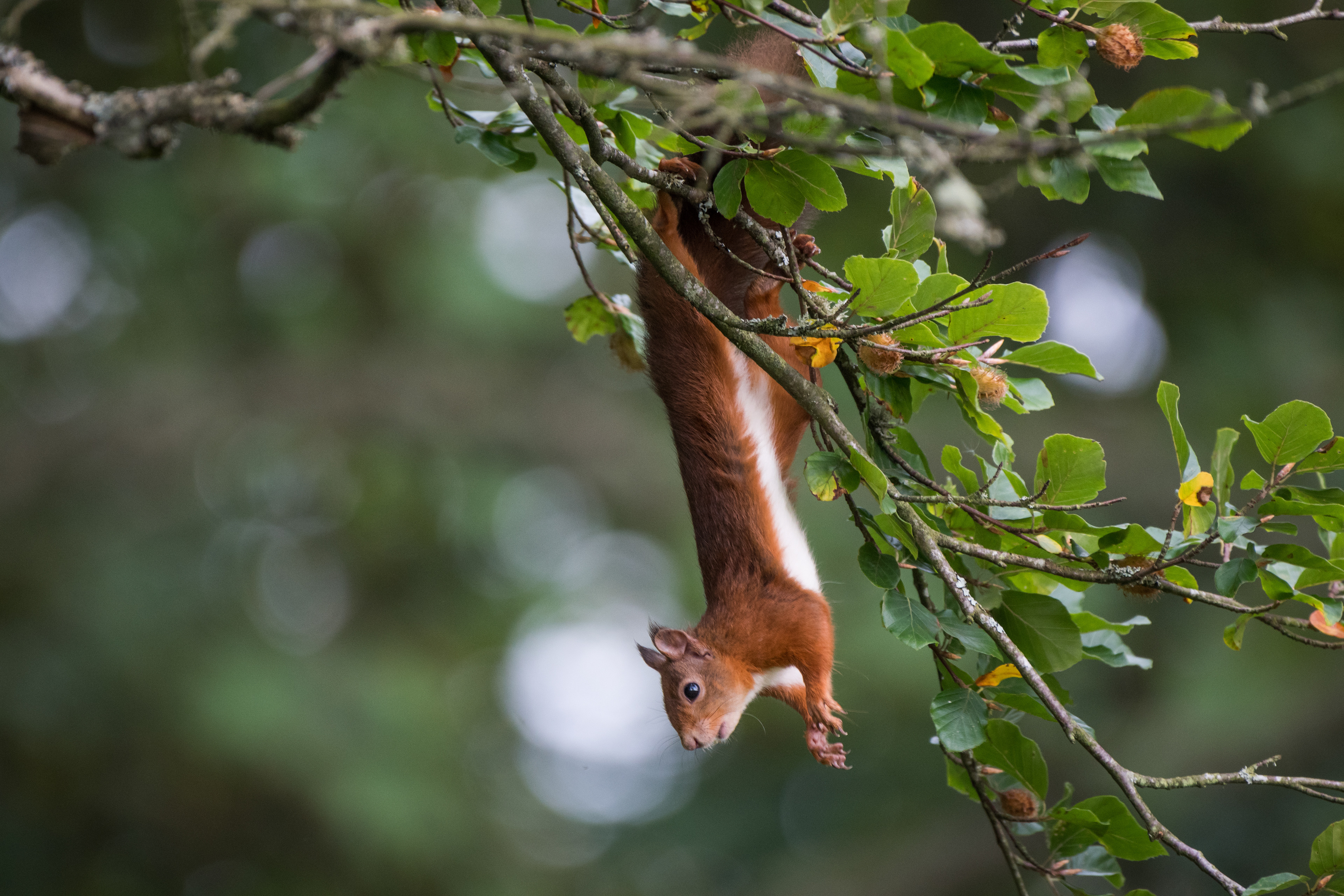 Surprisingly, I had no angst or nervousness in the build up to or during the shoot. I wasn't sure if this was a good or bad thing at the time as 
I didn't want to be complacent. 
The locations were to be determined upon arrival, which I think took the pressure off as I didn't have time to build up expectations on how the images would turn out. It forced me to improvise and utilise my experience to produce the best images I could in the locations provided.
I was glad it was a cloudy day too which really cut down the reflections on the paintwork. Shooting the cars went smoothly, however on our final run at capturing the moving shots, I caught only one usable image which was featured as the main photo for the article. The rest were either out of focus or blurry, so I was lucky!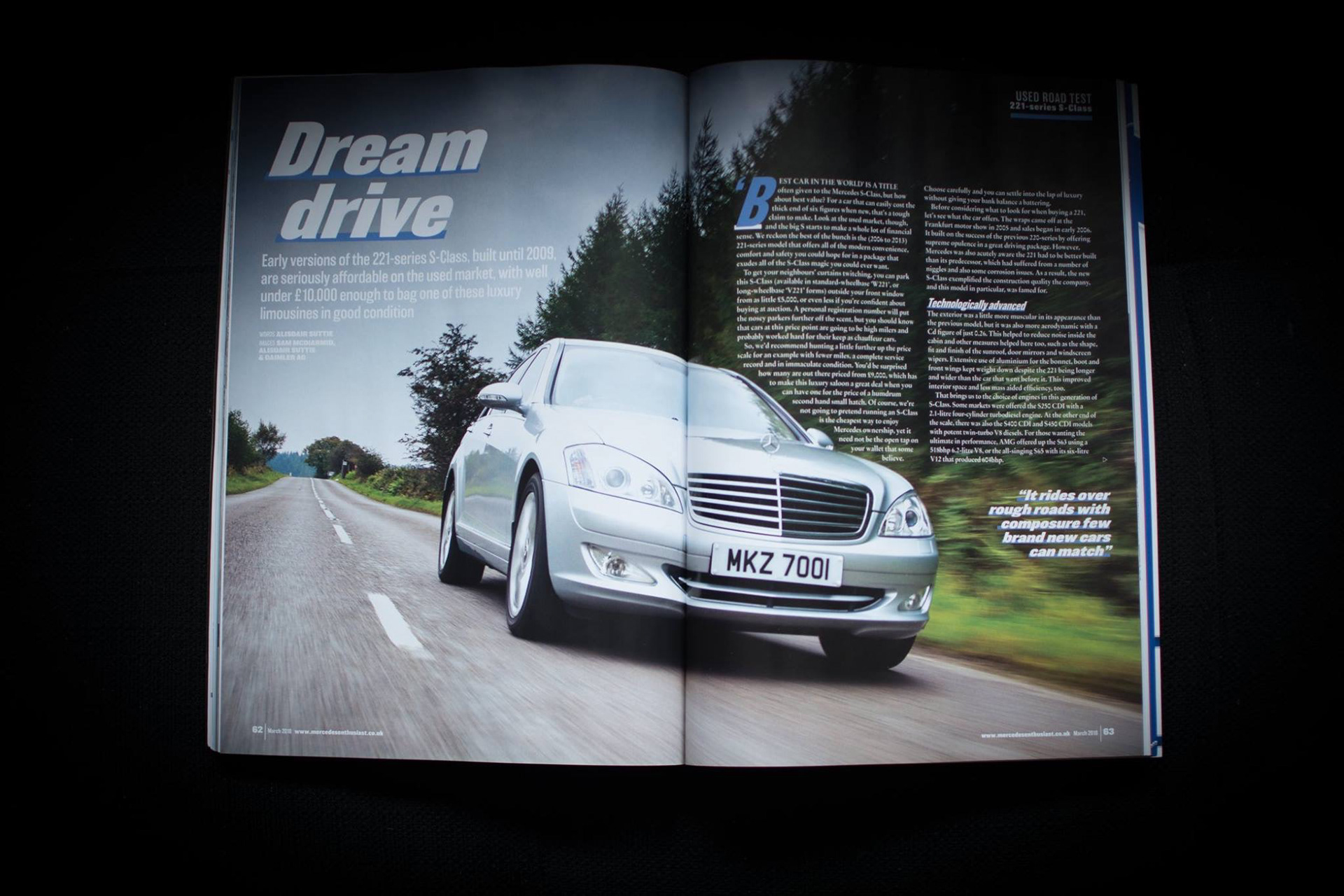 It was a great feeling to have my work published and I felt like I was going to rocket into a career of professional photography. However, shortly after, our washing machine at home died and we decided it was time to redecorate the kitchen. In my mind I was prepared for a few weeks of hard graft but, in actuality, this turned into a few months and I almost became a functioning wino. I HATE DIY. I just want to wander about taking pictures, I'm not into plastering walls and replacing ceilings at midnight on Christmas eve...
...I get the ball rolling again which will be in my next post. 
Thanks again for taking the time to read about my insignificant existence!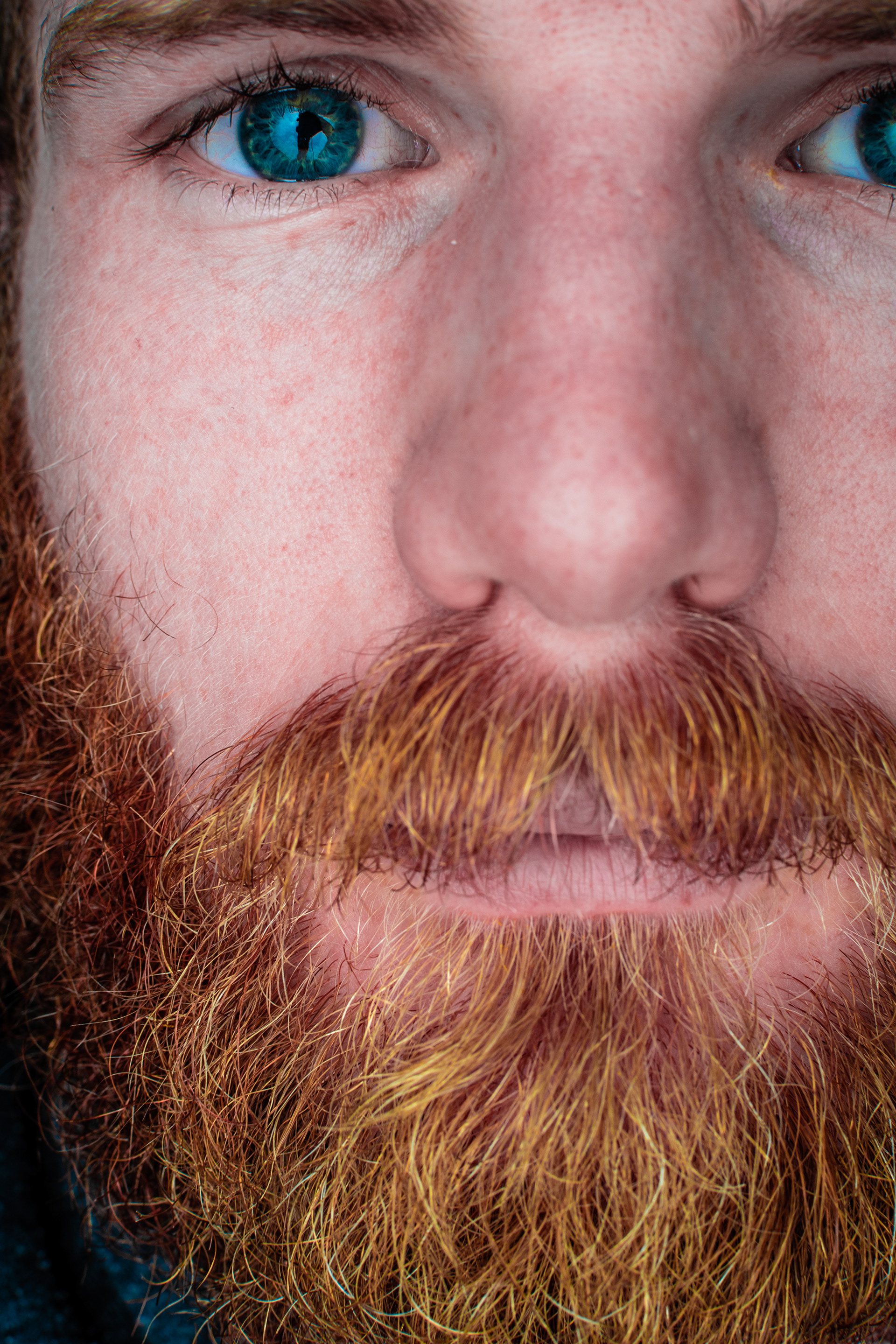 I'm starting this blog because I feel my time is coming. I've been presented with a great opportunity and want to document the process, so you can follow me on my journey if you wish. Passion and determination is going to push me to a life I'm in full control of. In my mind, I know this is going to happen regardless of the ups and downs because I'll never be without my cameras and will never stop learning.
I'm just another person chasing their dream. By no means am I the typical definition of a 'success' but I'm sure my story will ring true for many people. If this post inspires one person to even think about taking control and steering their life in a positive direction, that would be amazing. For some this would have been a wee shuffle forward in life like it was nothing, but for me it took a long time to pluck up the courage. The plan for my life was to eventually become a partner in running my Dad's business. I was torn between the solid opportunities that were being handed to me and scrapping all that to chase my dream in a world where everyone is a photographer. Working as a mechanic has shaped me into who I am and has given me the skills and experiences that inform the direction of my future. I

would do it all again

. Everyone that surrounds me is nothing but encouraging, which provides fuel for my confidence and motivation. 
​​​​​​​
My journey began when I found podcasts through a recommendation from my good friend Dean. He kept mentioning Joe Rogan and told me I'd love his podcast, so I gave it a chance.

It changed my life.

I felt so alone in the way I thought and so finding a community of open-minded people putting out a positive message had a profound effect on me. This podcast lead to the discovery of others and I've learned more about myself, life, health, history and reality from podcasts than from school or anyone else. I have literally educated myself with a set of headphones for FREE. Podcasts have kept me motivated and inspired and without them I would not be the person I am now. See a list of podcasts that I highly recommend at the bottom of this post.
There is plenty I could say to convince you of my worthiness to write an inspirational blog, but who am I to spew life experiences and act like I'm wise beyond my years? I struggle everyday just like you, I have no Idea whats going on. But of course, I'm a proud social media-avoiding; mainstream-hating; kale, avacado, turmeric and garlic-eating; Macbook in a coffee shop-using; book reading; obscure vinyl-listening; comic book-collecting; retro-gaming; backwards hat-wearing; concrete-surfing; single speed bike-riding; hill climbing; wilderness wandering; campervan-travelling; cold shower-embracing; red wine-drinking; pizza from scratch-making; incense-burning; jiu-jitsuing; meditating; bendy, bearded, curry fiend. I just don't need likes or loves to prove it.
Shit. Am I a hipster? 
Anyway here is my story.
Arriving 5 - 10 minutes late everyday I would hear the word "...again?" as I put my keys and wallet into my toolbox to start another day of living what seemed like an alternate personality as a car mechanic. This began to wear on me. The job wasn't necessarily bad, I had an obsession with cars from a very early age and I enjoyed it for the first few years, but it just wasn't me. I felt like I wasn't living up to my potential but had no idea what direction to take my life in. I felt trapped and knew another 9 - 5 job wouldn't change things, so I stuck with what I knew. I'd be clock-watching until my next tea break so I could rush to my phone to escape.
Of course this made things worse - I'd disappear into a dopamine trip, circulating between multiple news feeds. This state of mind is horrible to come back from at the end of a break, being hit by the reality of where you actually are lands on you like a tonne. 

Days would drag in but weeks would fly past.

 Small inescapable moments, like putting a ramp
up or down, were filled with an acidic fire in my chest. I've heard this described as existential dread, which for me describes it perfectly. I'd ask myself, "Why am I feeling this way? I should be a happy person!". There are so many people way worse-off than me, I'm living such a 'privileged' life. I have the life you are supposed to aspire to live. I owned all the symbols of success and enough gadgets, collectables and shit to fill a mansion by the age of 24 but was never content or present. My mind was never at ease. I was uncomfortably comfortable, craving a life on my own terms.
I bought a camera around 2011 - shout out to Harry for buying me my first camera! Harry opened my eyes to the world of DSLRs. Prior to this, 'big' cameras were just out of the question for me. I thought they cost as much as my car, but I sent Harry 200 quid and he bought me a Nikon D40x with a kit lens and a big zoom. He also built me a PC and made sure all the latest editing software was on it. I met Harry through my girlfriend and I could talk about fate here, but there is a book's worth of events leading up to finding Nicola. Anyway, if I hadn't met Harry, I may still not have found photography. I haven't really met anyone since that could have introduced me to cameras.
Since then, I've been making photos of everything and all things. It was an escape from the chaos of my own mind and brought an inner peace that would last for days when I created something I considered special. The peace would eventually cease and wouldn't return until I created another satisfying picture. This drove me to learn about techniques and camera settings so I could get the desired effects when making my pictures. I would see other peoples work and would learn how to achieve the certain styles and techniques. I'm a creative person but this was usually only satisfied by split-second moments in sports or physical activities, so for me photography was a resource of creativity to make something visual that would last forever. I'm naturally pretty good at anything that involves a ball or movement from the get go, so I guess I'm used to the instant gratification of being creative with minimal experience.
I think this is why photography grabbed me.
I'm not naturally gifted with a brush or a pen so I would never sit and spend the time to get better, but I think I've always had an eye for photography. Looking back at my early work, I can remember being satisfied with the results at the time, without realising the potential for improvement. I still like these photos, it's the flaws that make them enjoyable for me to look back on and they document the first steps of my journey in photography.
I'll leave you with some of my favourites from the early days. 
Thanks for reading and keep an eye out for my next post!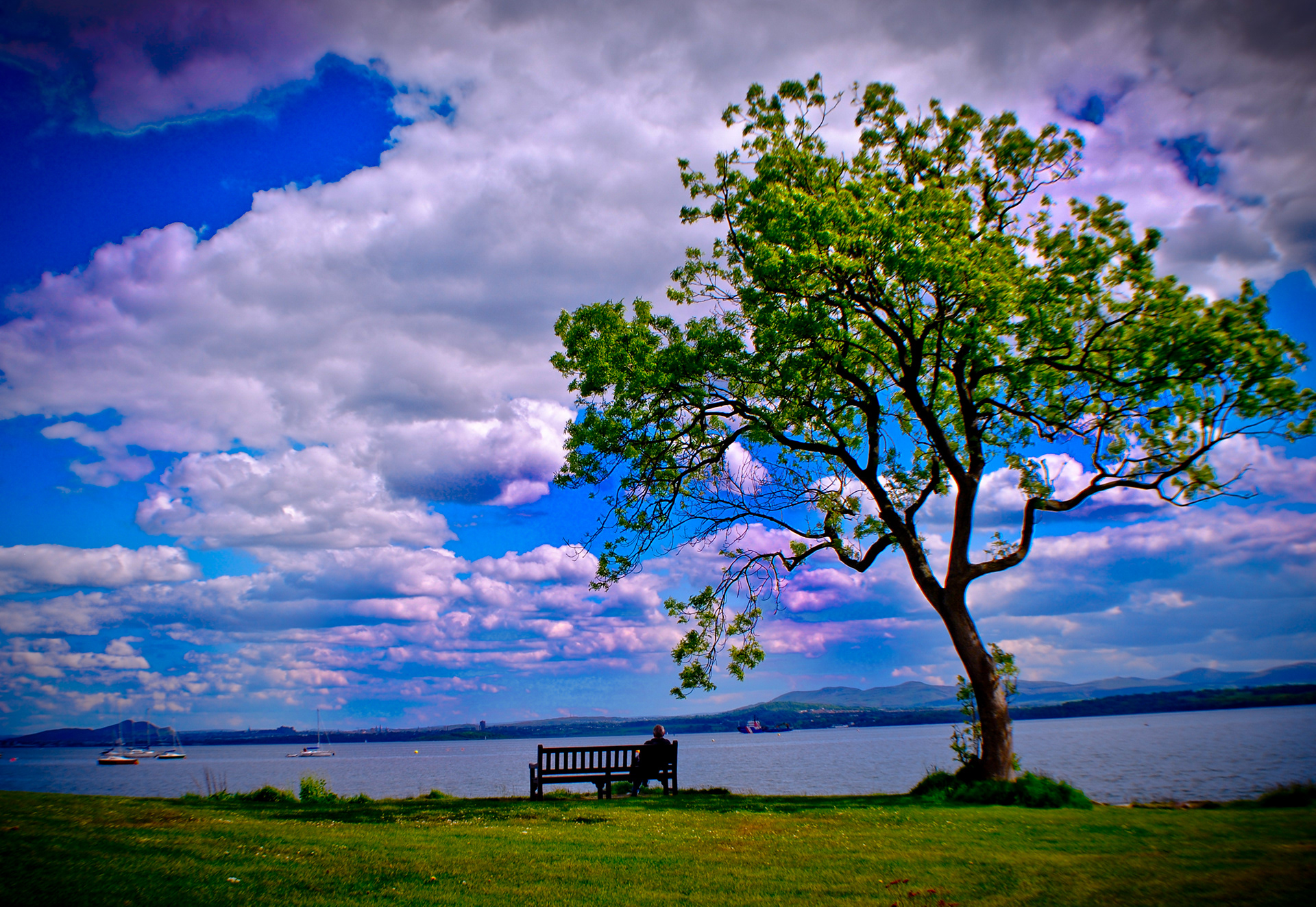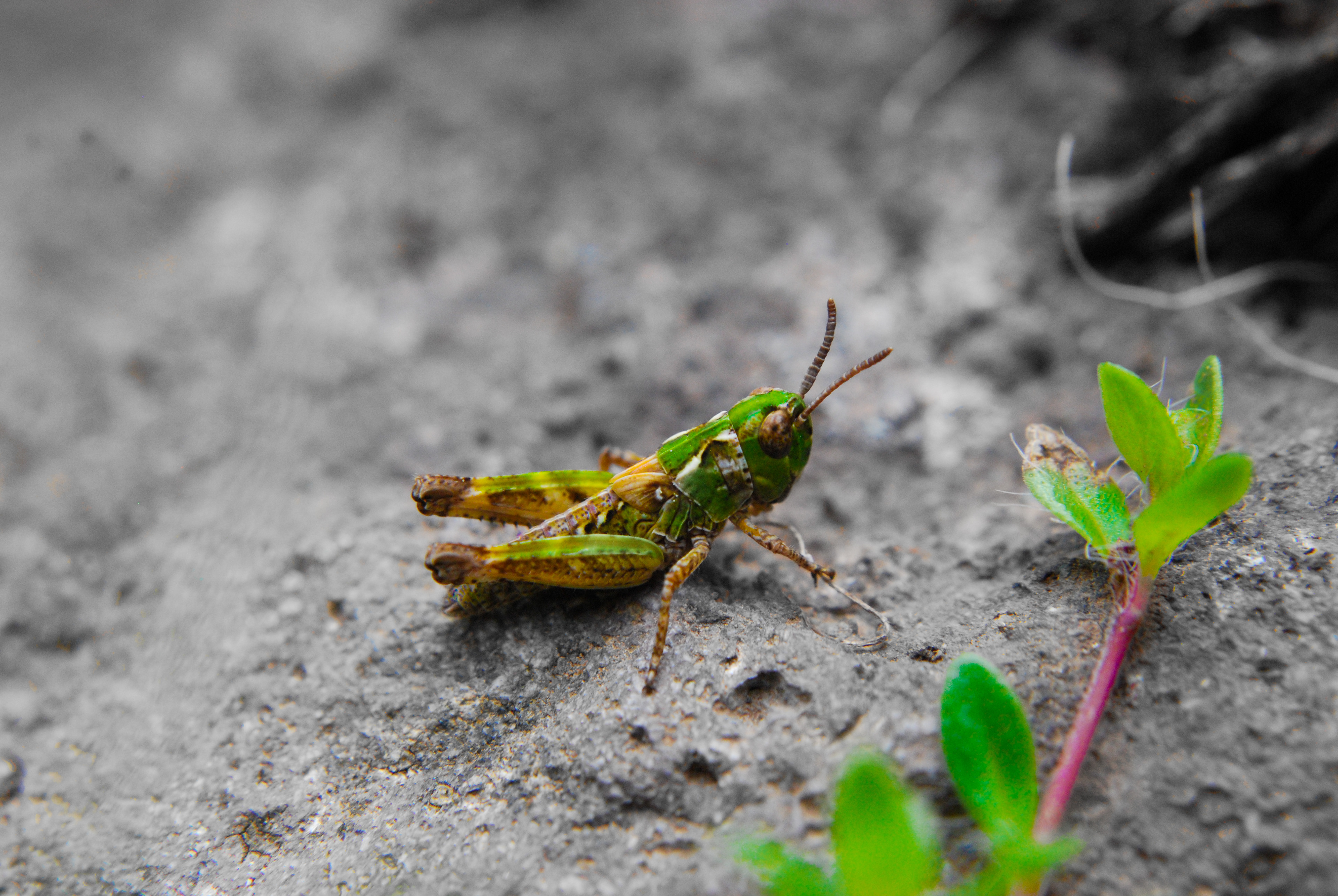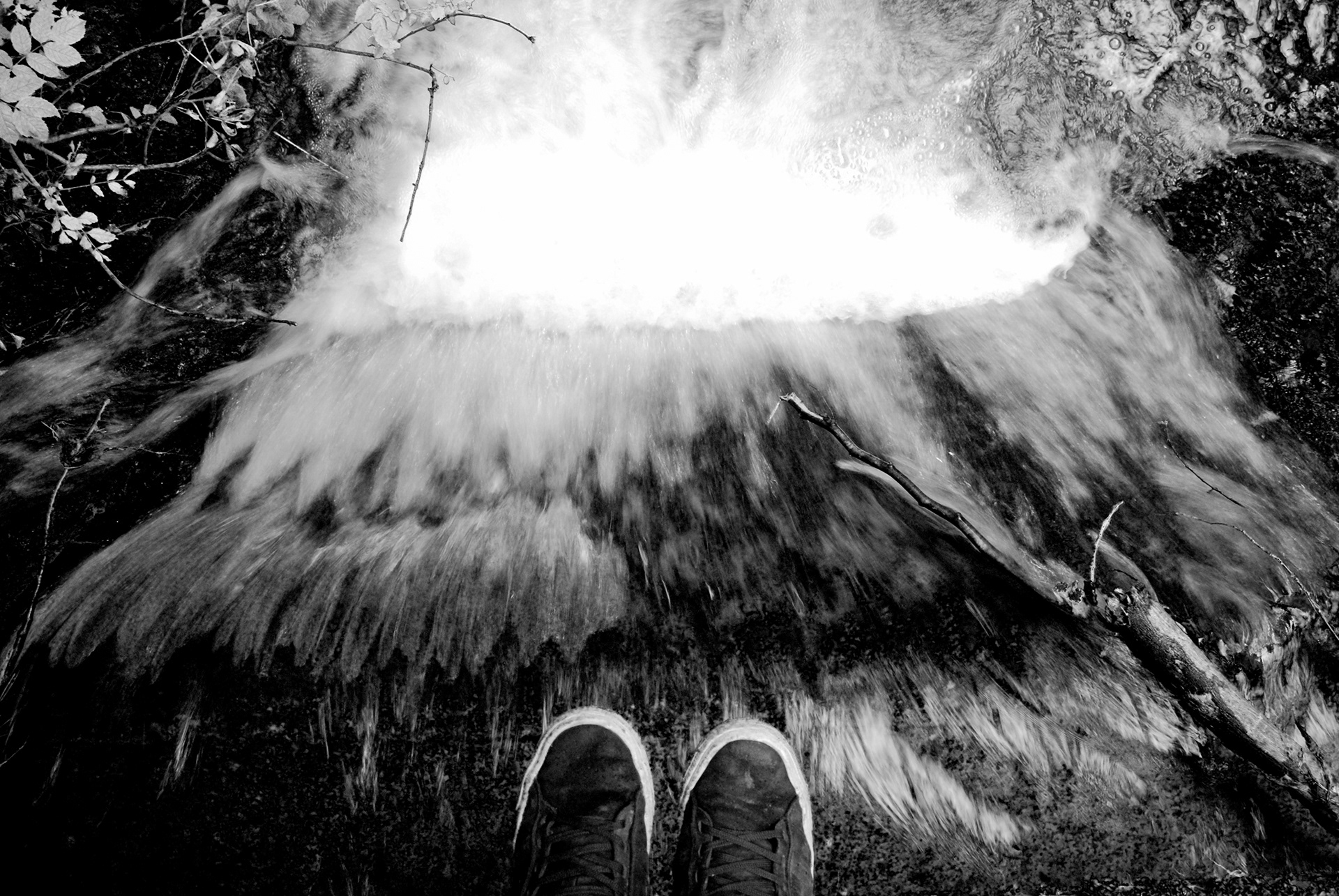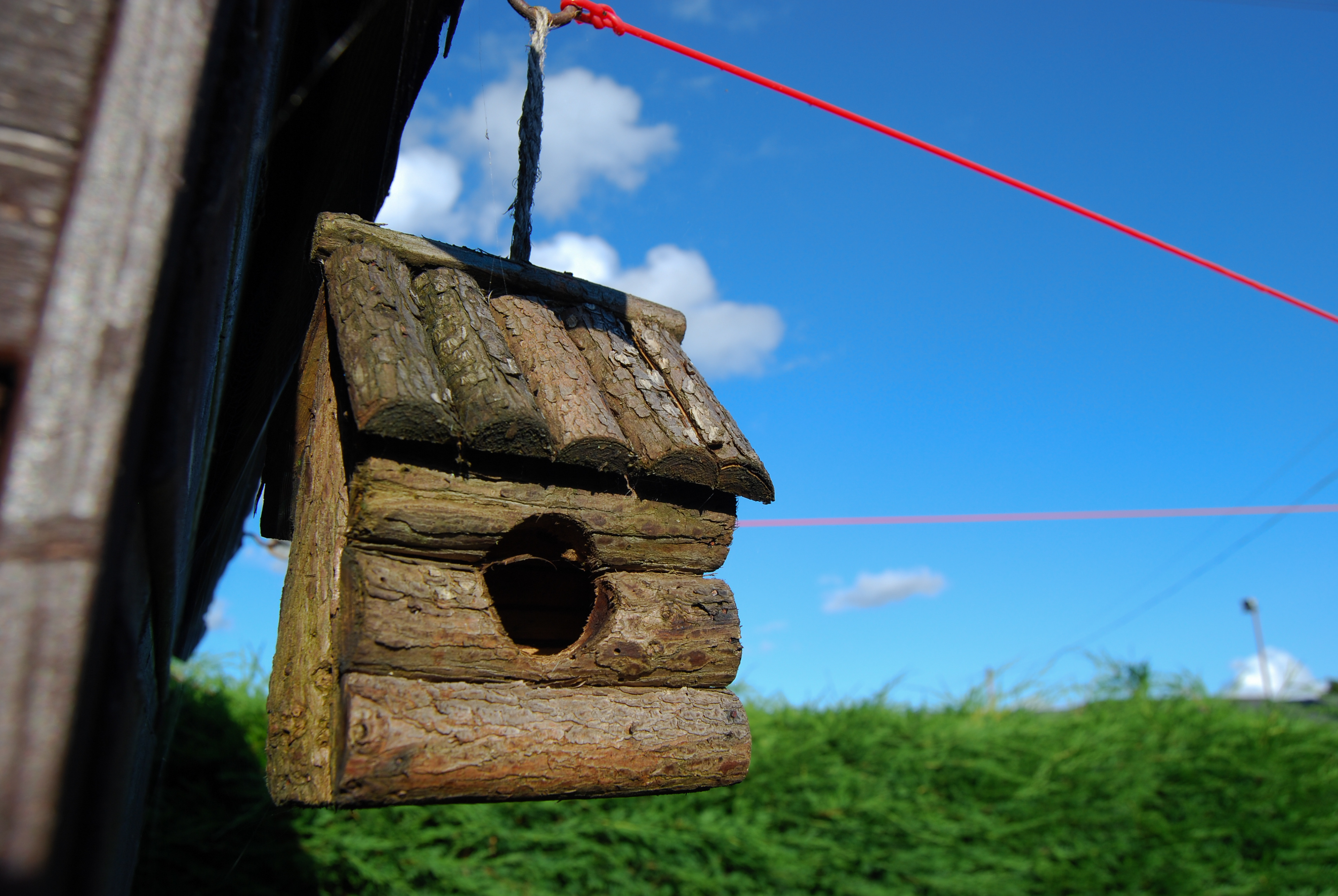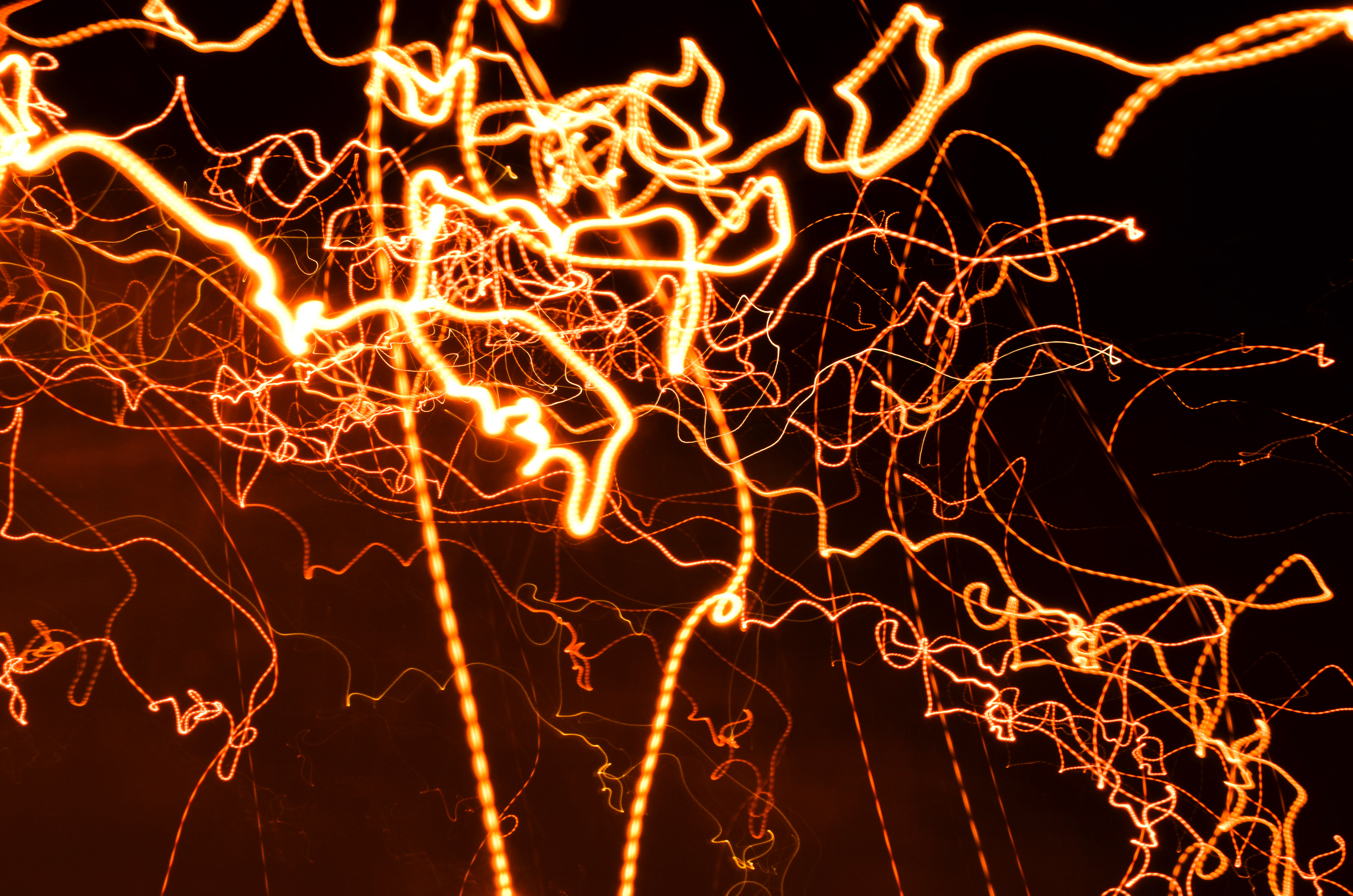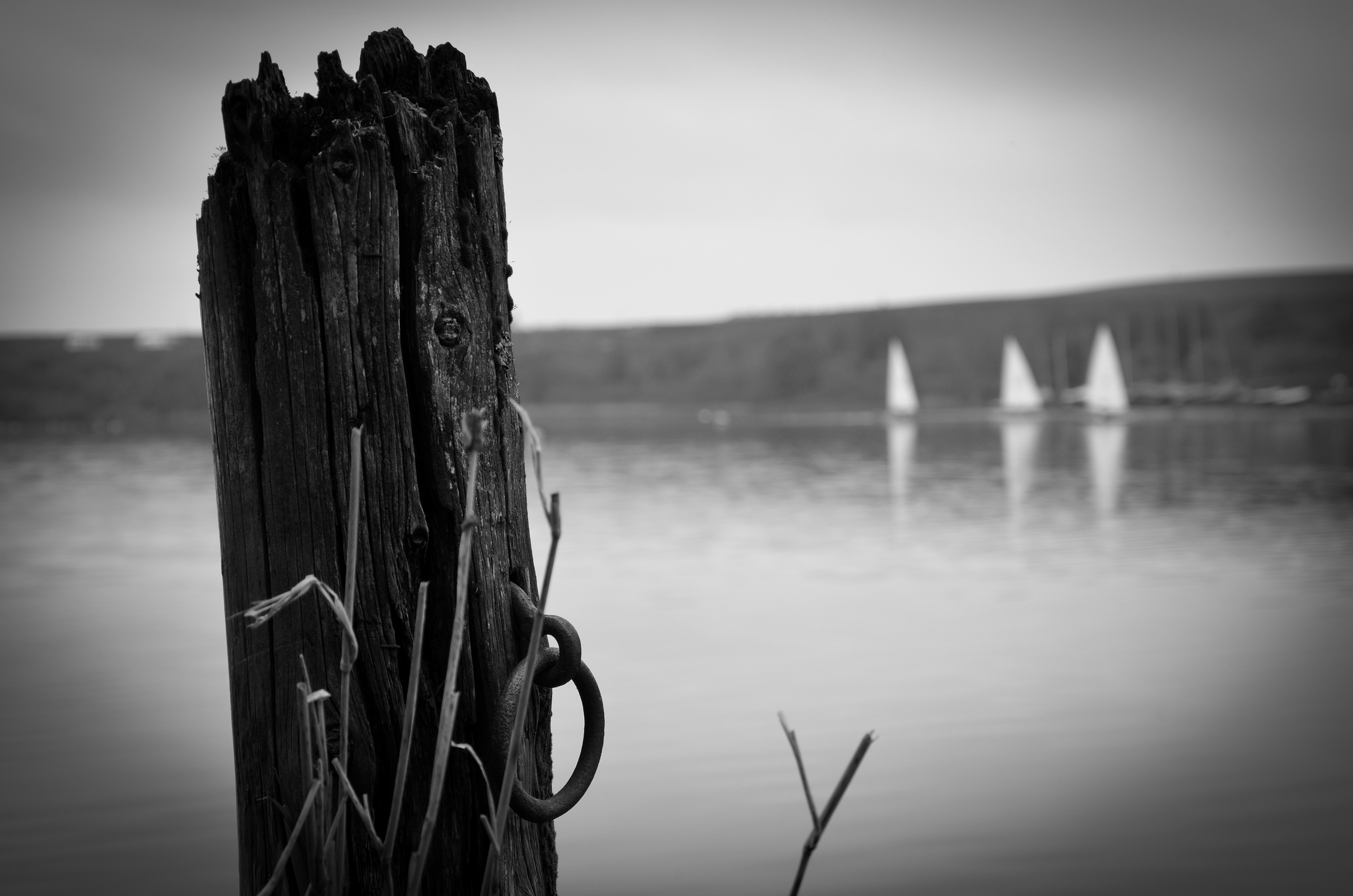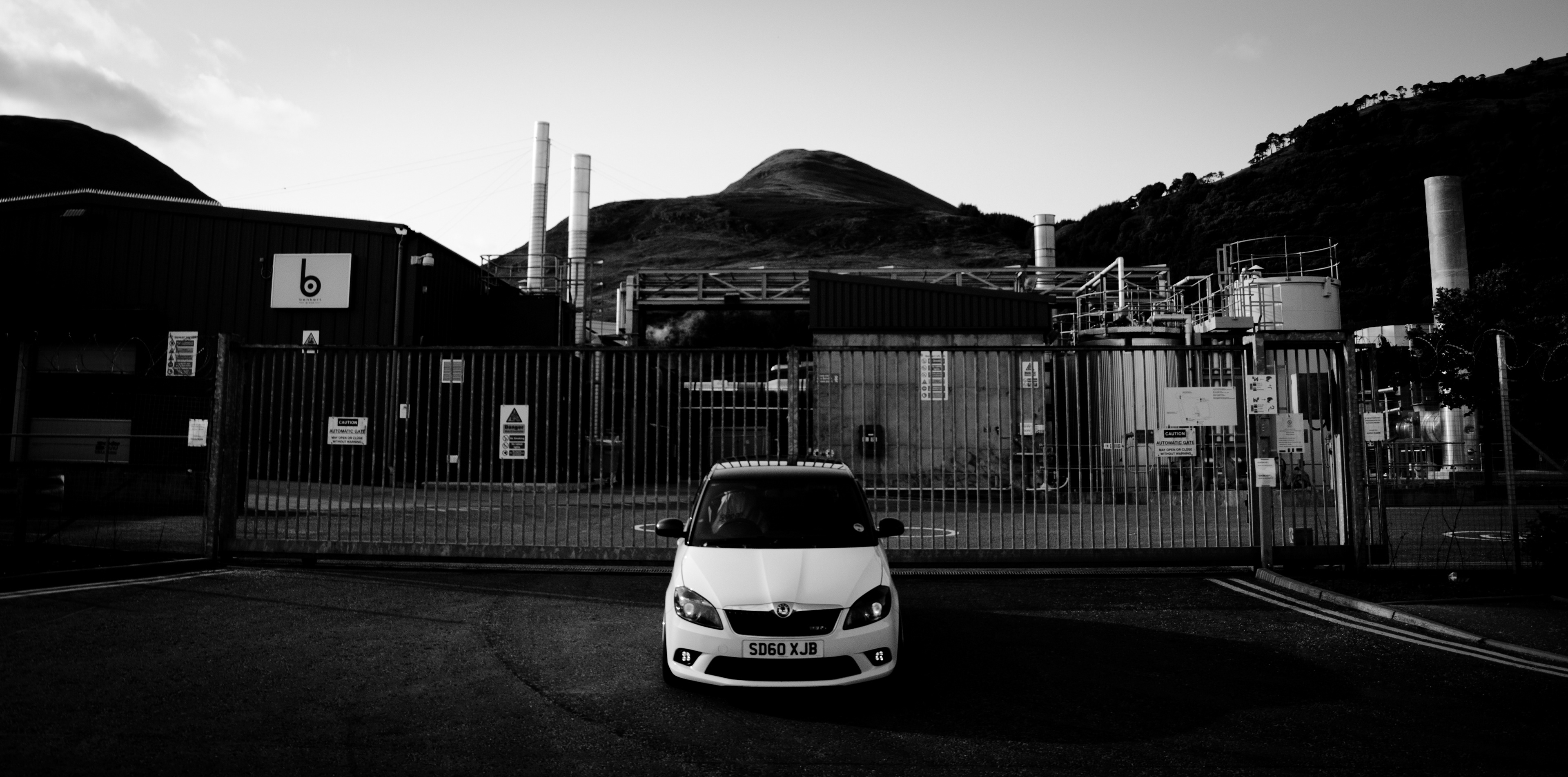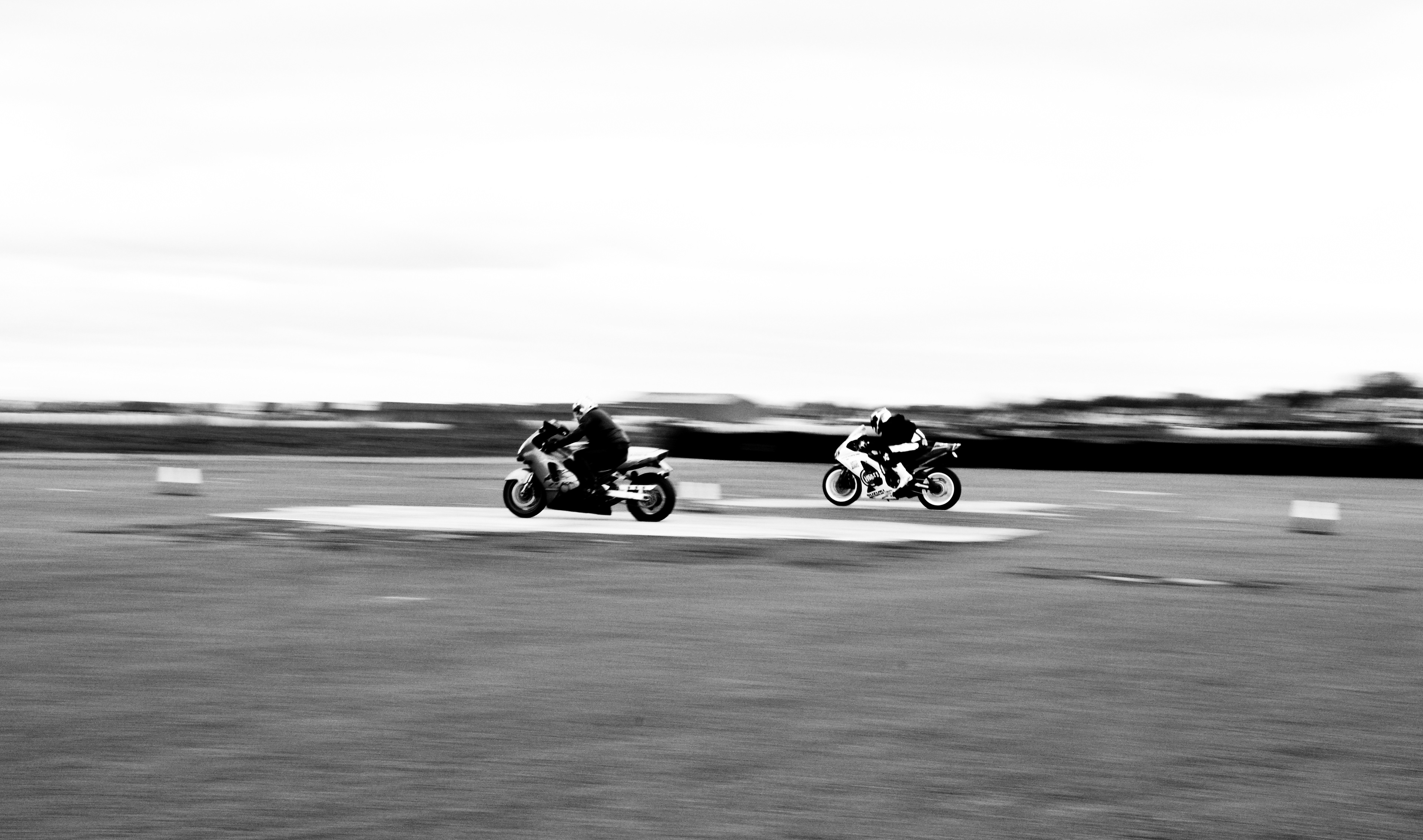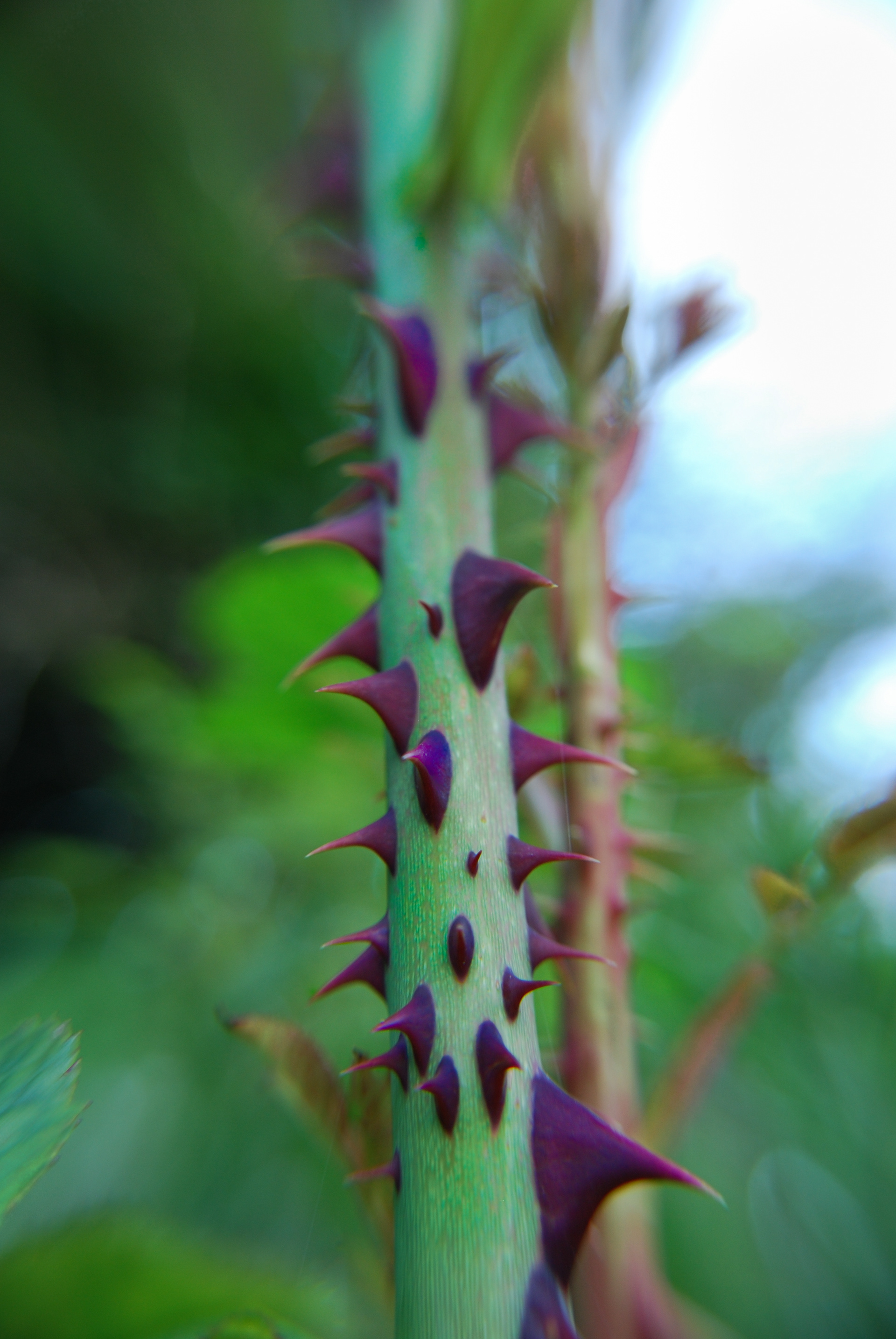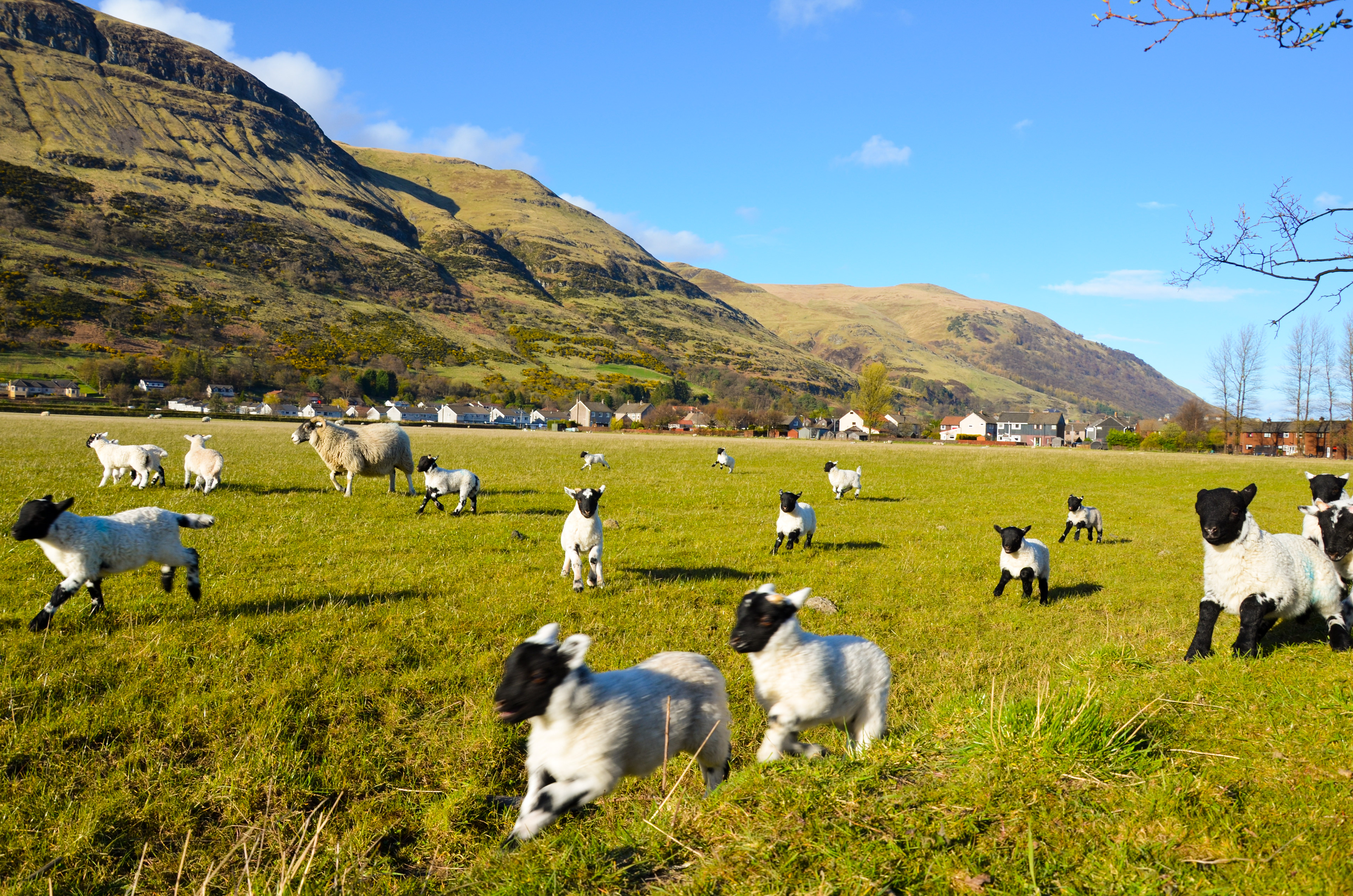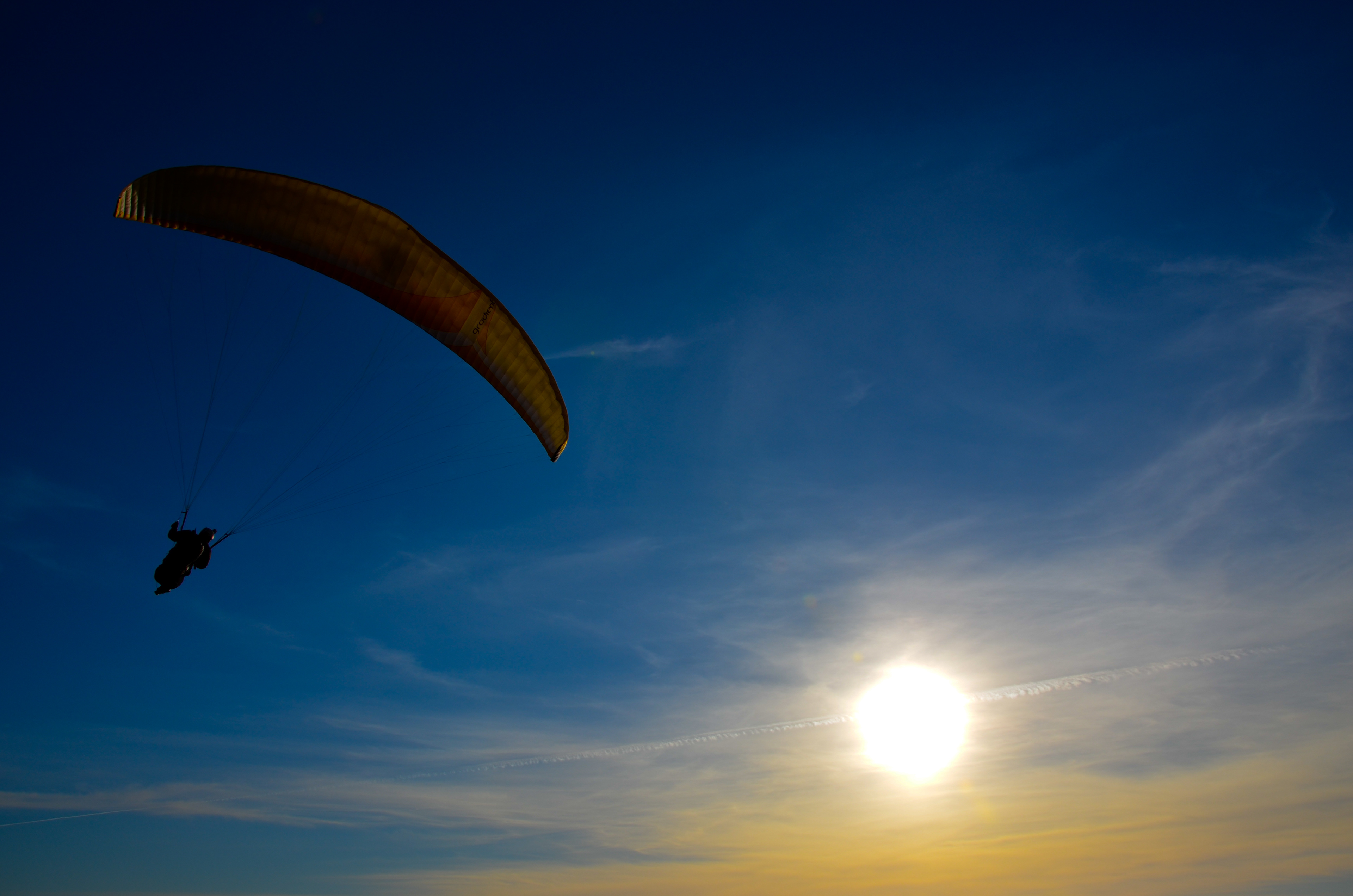 Podcasts:
- Joe Rogan Experience
- Tangentially Speaking with Christopher Ryan
- The Duncan Trussell Family Hour
- The Jordan B. Peterson Podcast
- The Astral Hustle with Cory Allen
- Aubrey Marcus Podcast 
- The Church of What's Happening Now: With Joey Diaz
- Dan Carlin's Hardcore History
- Making Sense with Sam Harris
- Psychedelic Salon
- Under the skin with Russell Brand
- 10% Happier with Dan Harris
Specific to photography:
- Street Photography Magazine
- The Candid Frame: Conversations on Photography
- Hit The Streets with Valerie Jardin
Books:
- War of Art by Steven Pressfield
- A Primer of Visual Literacy by Donis A. Dondis
- Keeper Of Genesis by Graham Hancock and Robert Bauval
- Wizard Of The Upper Amazon by F. Bruce Lamb
- Doors Of Perception by Aldous Huxley
- A Technique For Producing Ideas by James Webb Young